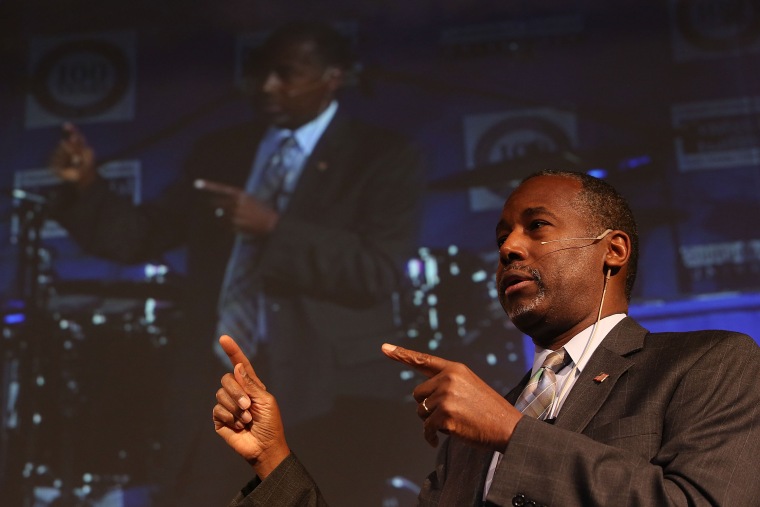 ABC reports that Ben Carson is starting a new ad campaign focused explicitly on young, black voters. To appeal to this demographic, Carson decided to recruit a rapper named Aspiring Mogul. The result of their collaboration is a 58 second advertisement that weaves the Presidential candidate's speeches together with a few bars from the MC. Starting tomorrow, the clip will air for two weeks in Miami, Atlanta, Houston, Detroit, Birmingham, Alabama, Jackson, Mississippi, Memphis, Tennessee and Little Rock, Arkansas.
Doug Watts, a spokesman for the campaign, told ABC that the ad would hopefully connect with black voters "on a level they appreciate and follow and see if we can attract their consciousness about the election." While acknowledging that Carson is attempting to woo "a non-traditional voting market for Republicans," Watts added, "this happens to be a group that we feel pretty strongly is ready and prepared to start working for Ben Carson." The initial ad-buy cost $150,000.
Aspiring Mogul is an MC of few words: "yeah," "vote," "inspire." He gets a pair of couplets in: Vote and support Ben Carson/ For the next president, he'd be awesome/ If we wanna get America back on track/ We gotta vote Ben Carson, a matter of fact.
You can hear the clip below.