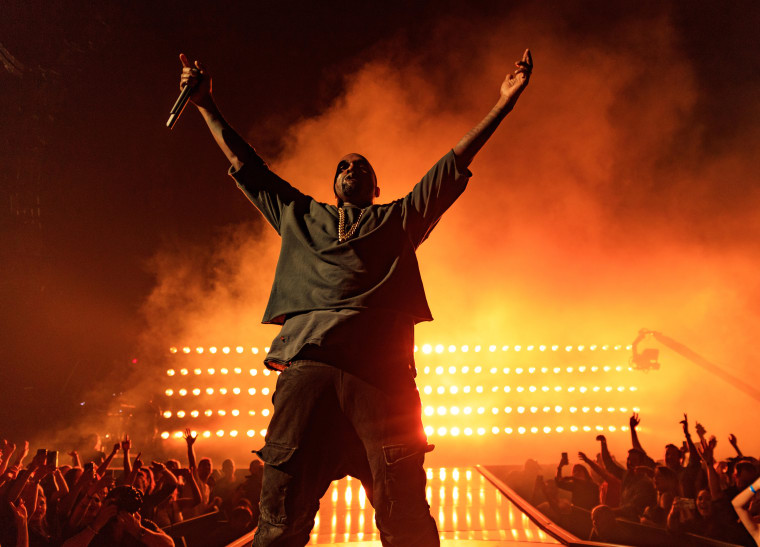 Noisey Staff (11/6)
THANK GOD IT'S FRIDAY. Noisey taking it back to the good ol' days with a tribute to Kanye's G.O.O.D. Fridays series is extremely welcome. There's very little in this world that beats blasting Kanye in your headphones, especially when you're losing steam as the week comes to a close. Thank you, Noisey. Bless. #Yeezy.
Joe Donnelly, Kotaku (11/6)
What is presented as a clicky story about a shut-in gamer turns out to be one of the most inspiring stories of the week. Troy, who also goes by his gaming alias, "Beef Erikson" (ah-mazing), suffers from severe anxiety and agoraphobia. That means he's crippled by panic and paranoia whenever he leaves his house. Troy was in agony for a long time because of his condition, but found peace and positivity when he began taking medication and embraced the way he is: "it's okay to be this way...I was constantly fighting with myself, you know? This is wrong, it shouldn't be like this, I should be out working. I'd stress over that and it'd compound the problem."
As he continues to get better and speak about the benefits of virtual reality for fellow agoraphobia-sufferers, he has this important message: "To those that are suffering from it: it's okay. You just have to rethink the way that you live and acceptance will definitely set you free."
Jazz Monroe, The FADER (11/6)
Mental health is a grievously under-discussed issue in the music industry. When musicians go on tour, DJ, and record, they're under tons of stress—to perform, make good tunes, and make enough money to feed themselves. There's still an intense taboo on speaking out about mental illness in the music industry (stress-induced or otherwise). Monroe consulted Visionist, Du Blonde, Fortuna Pop's label head Sean Price, and more about musicians' hesitation (or inability) to seek help even when pressure becomes overwhelming to the point of mental breakdown.
Lindsay Zoladz, Vulture (11/6)
Grimes' long-anticipated album Art Angels officially dropped today, and it's fantastic. Go listen to it right now, and while you're listening, read Lindsay Zoladz' brilliant review of the record. The album is made up of weirdo pop music the way only Grimes could make it (meaning, every single detail done herself), and, as Zoladz writes, "If this is the record that does make her a pop star, whatever the hell that even means in 2015, the world will be coming to her on her turf, not the other way around." The strength of Grimes' music comes from its willingness to be vulnerable: "superhero music for introverts, fight songs for people who did not realize they were strong until the perfect song came along and told them so." K, gonna go listen to the whole thing for the fifth time today, BRB.
(And while you're on a Grimes kick, #FBF to her FADER cover story.)
The FADER (11/5)
When you watch True North, The FADER's goosebump-inducing short documentary on Minnesota rapper Allan Kingdom, you will find out that he is one very "determined" dude, as his mom says. His goals for the year included making music, making it big, and working with Kanye. He accomplished all of the above. And he's got more in store for us, no doubt.
Brian Hiatt, Rolling Stone (11/3)
Hello! Here is Adele's stunning Rolling Stone cover story. It goes deep, and when you come out of it, you'll love Adele even more than you did before. (Bet you didn't know that was possible.) Did you know she's anxiously awaiting a new Frank Ocean album, too? And that she thinks Rihanna is "life itself," as well? Welcome back, Adele, we missed you (and we already have all the words to "Hello" memorized).
Alana Hope Levinson, Medium (11/5)
To end on a real feel-good note, here is Alana Hope Levinson's letter to her teen self about sex. It's part of a series Medium's been doing about sexual education, and Levinson's is particularly touching (hehe). It's about the anxieties she had about what people told her was true about sex and love but turned out not to be. We're all inundated with lessons regarding how we should conduct our sex (and love) lives, but we always end up learning everything on our own. As Levinson writes, "People will accept or reject you for reasons that have nothing to do with you at all. I know that sounds depressing, but it can also be liberating." So, fuck it. Just be you. Fuck with the people you fuck with, but above all, fuck with yourself. Pun intended.