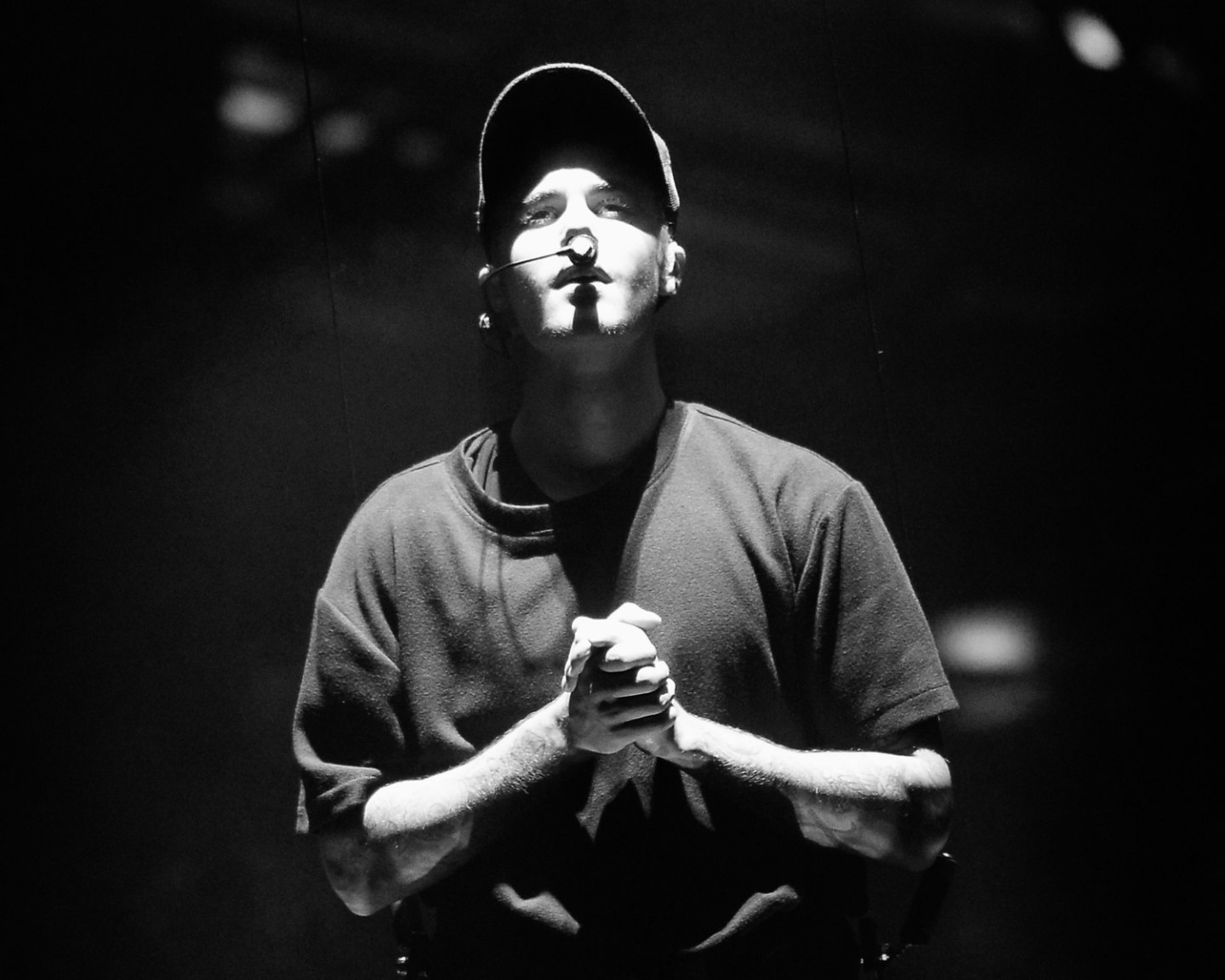 With well over a billion views, Justin Bieber's "Baby" holds the record for the third most watched music video on YouTube. Of all time. When it was released in 2010, Bieber was a different kid—a mild-mannered Canadian with a post-emo haircut and a penchant for purple hoodies and high-tops. Bieber will always be best known for his prepubescent whine on the Dream-written track, but over the course of his five-year-long career, he's released tons of music that doesn't get the praise it deserves. From R&B deep cuts sandwiched between EDM hits to one-off collaborations with rappers like Soulja Boy and Sage The Gemini, there's way more to Bieber's catalog than just the stuff you hear on the radio. Take a trip below.
1. Justin Bieber f. Raekwon & Kanye West, "Runaway Love (Kanye West Remix)"
As a surprise G.O.O.D. Friday release, Kanye West put Bieber's "Runaway Love" over a Wu-Tang beat, and blessed it with a verse of his own and one from Raekwon. What's not to love?
2. Justin Bieber f. Drake, "Right Here"
The best part of "Right Here," off of 2012's Believe, is when you realize that Bieber and his "brother-for-life" Drake sound a lot more alike than you would have guessed.
3. Justin Bieber f. Migos, "Looking For You"
Come for JB's beautiful, romance-in-the-club-themed vocals, stay for Offset's next-level verse.
4. Justin Bieber f. R. Kelly, "PYD"
This R. Kelly-guested deep cut from Bieber's 2012 R&B experiment Journals might be one of the most sexual songs he's ever released. The real-life longing in his voice is truly something to behold.
5. Justin Bieber, "Die In Your Arms"
"Die In Your Arms" is a perfect upbeat, no-worries jam for sliding around your house in a pair of socks and with a hairbrush for a microphone. Strong Jackson 5 appreciation vibes.
6. Tyga f. Justin Bieber, "Wait For A Minute"
This YouTube comment left by a Belieber on the "Wait For A Minute" video pretty much sums up the Tyga collab from 2013: Justin's moans are giving me chest pains.
7. Trey Songz f. Justin Bieber, "Foreign (Remix)"
Bieber's Migos flow on this Trigga remix of Trey Songz's "Foreign" was one of the greatest and most unexpected moments of 2014. Here for it.
8. Sage The Gemini f. Justin Bieber & Iamsu!, "Gas Pedal (Remix)"
Sage The Gemini's super Bay Area "Gas Pedal" did numbers a couple of years ago, and Justin's straight-up rap verse was a nice lil' adventure for him. Gas pedal, gas pedal, gas pedal.
9. Tory Lanez f. Justin Bieber, "Wind It"
Tory Lanez was once known as Justin Bieber's "hip-hop coach," and their friendship yielded this early steelpan-driven paean to late nights in the club.
10. Soulja Boy f. Justin Bieber, "Rich Girl"
When this 2010 ode to "Rich Girls" came out, Justin's voice still hadn't broken and times were way, way simpler. He and Soulja Boy made for a cherubic teen dream.
11. Justin Bieber f. Boyz II Men, "Fa La La"
Bieber's 2011 Christmas album Under the Mistletoe was filled with mega yuletide hits, but this one, featuring Boyz II Men, is a certified banger.