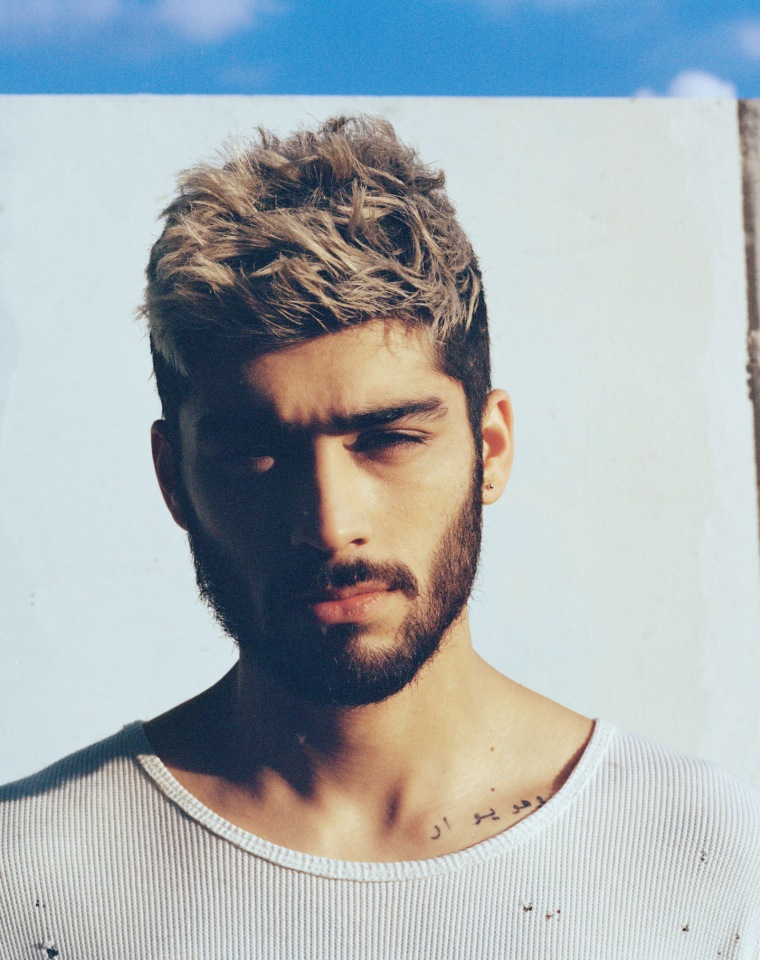 You'd be forgiven for feeling like you didn't know much about Zayn Malik back when he was in One Direction. Due to his shyness, the Bradford-born singer was labelled 'mysterious' or 'the quiet one'—tags that never quite seemed to do him justice. So, as he prepares to launch a solo career, we gave him space to speak out as never before. Deputy editor Duncan Cooper travelled to meet Zayn at home in Hertfordshire, England, where for the first time the 22-year-old singer talked candidly about the reality of being in the planet's biggest boyband, addressed rumours about his personal life, and shared all the exclusive details of his forthcoming solo material.
For more from Malik's The FADER cover shoot, check out the newly launched home of The FADER UK's editorial team on Instagram, at @thefaderuk.

1. Zayn's main musical influences come via his father
At his X Factor audition in 2010, Zayn didn't pick a tried-and-tested boyband classic (though he'd probably have done a stellar job with *NSYNC's "Gone"). Instead, the then 17-year old picked "Let Me Love You" by Mario. He credits his father with sparking his interest in R&B. "My main influences in music came from my dad," Zayn said. "It was a lot of R&B, a lot of R. Kelly, a lot of Usher, a lot of Donell Jones, a lot of Prince. He used to play a lot of rap as well, 2Pac and Biggie. A lot of bop, a lot of reggae, Gregory Isaac and weird artists like Yellowman."
2. He likes a good night's sleep
Zayn likes a lie-in: his meeting for our interview with pushed back so he could sleep off jet lag—and he almost missed his X Factor audition because he couldn't get out of bed. "I was a lazy teen," Zayn told The FADER. "If I was in control of me going to audition for X Factor, I would have never gone because I would have never got up on the day of the audition at four in the morning. The reason I woke up is because my mom came in the room and was like, 'You have to go audition for this show.' I felt like I had to do it because I owed it to her."
3. But his rest is not always uninterrupted
Apparently, Directioners have taken to ringing Zayn's doorbell in the middle of the night, in the hope that he'll be confused by the disturbance and swing open the door. Rather than describing this kind of behaviour as crazy, Zayn prefers the term "passionate." He recognises that it's this kind of fandom—albeit extreme—that has placed him where he is today.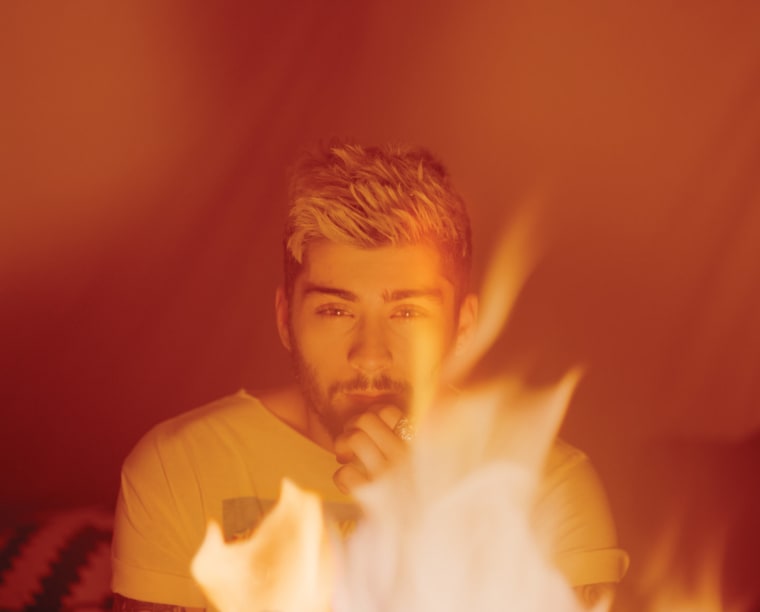 4. He felt creatively stifled in One Direction
"There was never any room for me to experiment creatively in the band," Zayn said. "If I would sing a hook or a verse slightly R&B, or slightly myself, it would always be recorded 50 times until there was a straight version that was pop, generic as fuck, so they could use that version. Whenever I would suggest something, it was like it didn't fit us....There was just a general conception that the management already had of what they want for the band, and I just wasn't convinced with what we were selling. I wasn't 100 percent behind the music. It wasn't me."
5. He doesn't consider himself a role model
For many, that fact that Zayn is a pop culture icon of Muslim faith makes for a powerful statement. On this point, the singer stated, "I always felt good that I was, like, first of my kind in what I was doing. I enjoyed that I brought the diversity. But I would never be trying to influence anything or try to stamp myself as a religious statement or portrayal of anything. I am me. I'm just doing me."
Zayn also added: "I'm just a normal person as well as following my religion, and doing all the normal things that everybody else does. I love music and I get tattoos and I make mistakes, and I've had to go through relationships and break up relationships. I feel proud that people actually look to me and can see themselves in that."
6. He has a pub in his back garden
It's pirate-themed and open all hours. Zayn enjoys playing bartender, and has Becks beer on draft.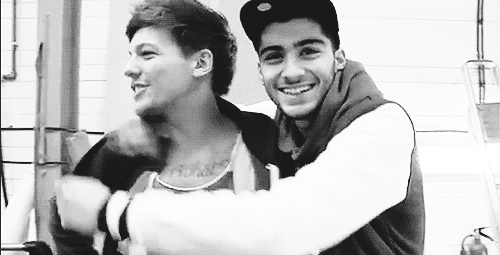 If you follow 1D fan fiction (who doesn't!) you'll know all about Zouis, Lirry and Niam—the monikers given to "shipping" ("relationshipping") stories involving Zayn and Louis, Liam and Harry, and Niall and Liam. But there's no truth in these rumors, Zayn said. "There's no secret relationships going on with any of the band members. It's not funny, and it still continues to be quite hard for them. They won't naturally go put their arm around each other because they're conscious of this thing that's going on, which is not even true."
8. There was no one reason for his departure from One Direction
Zayn explained that his decision to leave the group wasn't exactly premeditated, and that his younger cousin gave him the perspective he needed to sever ties with the band. "I guess I just wanted to go home from the beginning," he said. "I was always thinking it. I just didn't know when I was going to do it. Then by the time I decided to go, it just felt right on that day. I woke up on that morning, if I'm being completely honest with you, and was like, 'I need to go home. I just need to be me now, because I've had enough.' I was with my little cousin at the time—we were sat in the hotel room—and I was just, 'Should I go home?' And he was like, 'If you want to go home, let's go home.' So we left."
9. And he didn't quit because of rumours he'd cheated on his girlfriend
During his time in One Direction and shortly after, Zayn was dating, and then engaged to, Perrie Edwards of U.K. four-piece band Little Mix. In August, a report in British newspaper The Sun claimed that he had dumped her over text message. In his interview with The FADER, Zayn denied this. "I have more respect for Perrie than to end anything over text message," he said. "I love her a lot, and I always will, and I would never end our relationship over four years like that. She knows that, I know that, and the public should know that as well. I don't want to explain why or what I did, I just want the public to know I didn't do that."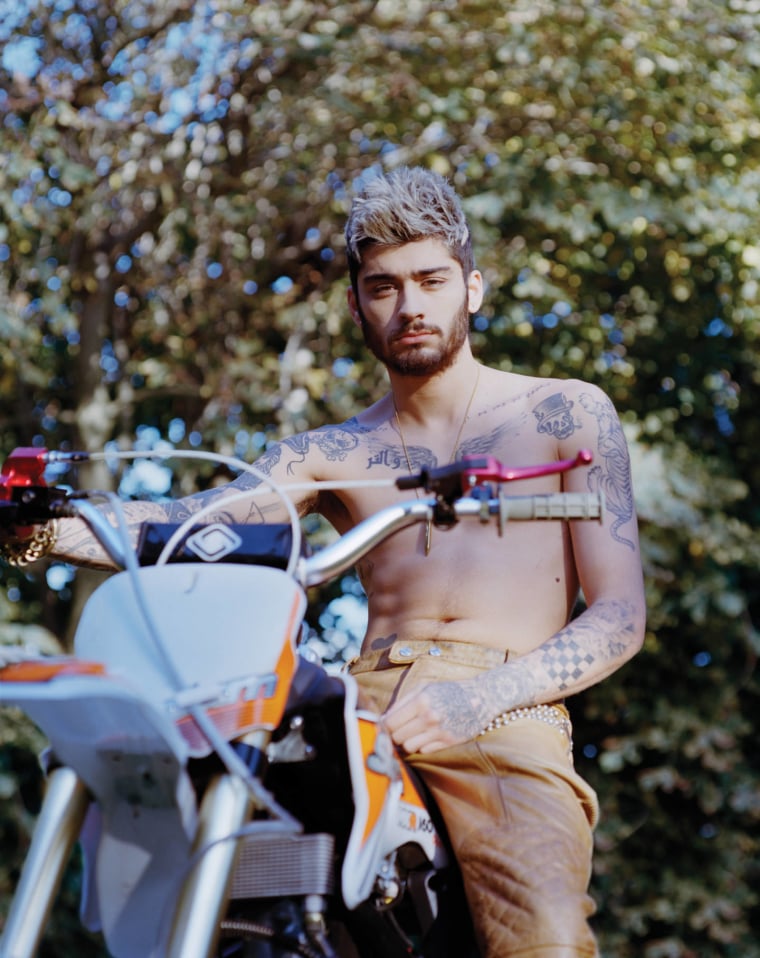 10. He didn't love One Direction's music
Newly single, Zayn is dating. But don't expect "Story of My Life" to soundtrack his romantic evenings. "That's not music that I would listen to," Zayn said of his former band. "Would you listen to One Direction, sat at a party with your girl? I wouldn't. To me, that's not an insult, that's me as a 22-year-old man. As much as I was in that band, and I loved everything that we did, that's not music that I would listen to. I don't think that's an offensive statement to make. That's just not who I am. If I was sat at a dinner date with a girl, I would play some cool shit, you know what I mean? I want to make music that I think is cool shit. I don't think that's too much to ask for." His new collaborator James Malay summed up Zayn's ethos as follows: "'This is who I am, this is where I'm at, fuck with me or don't fuck with me.'"
11. He's now working with the producer behind Channel Orange
Malay is best known for executive-producing Frank Ocean's Channel Orange, and for his work to enhance an artist's vision—rather than imposing a style of his own to his work (basically, he's no DJ Mustard). Malay was impressed by Zayn's skill-set. "People like Frank [Ocean], who have been in studios for years and years and years developing skills as songwriters—he's been doing that on the performance side," Malay told Duncan Cooper. "He has the tools physically and mentally to deliver at the drop of the hat."

12. Zayn has been recording his album in a mobile studio
Locations so far have included:
—His house in Bel Air.
—Camping in California.
—The Beverly Hills Hotel.
—The Palms Casino in Las Vegas (after a night out).

13. All the songs on Zayn's album are different genres
In contrast to the clean-cut pop-rock anthems of One Direction's Four—the last of 1D's albums to feature Zayn's vocals—Malik is now experimenting with a broad range of musical styles. "All the songs are different genres," he said of his upcoming solo album. "They don't really fit a specific type of music. They're not like, 'This is funk, this is soul, this is upbeat, this is a dance tune.' Nothing is like that. I don't really know what my style is yet. I'm kind of just showing what my influences are."
14. It's not about the money anymore
Zayn's net worth is estimated at a hefty $23 million, with Forbes reporting that every One Direction gross over a million bucks per show. In short, Zayn isn't struggling to make rent. "I've done enough in terms of financial backing for me to live comfortably," he said. "A big part of why I left the band is I made the realization that it wasn't actually about [being the biggest] anymore. It wasn't about the amount of ticket sales that I get. It was more about the people that I reach. I want to reach them in the right way, and I want them to believe what I'm saying."