Inside Evian Christ's Trance Nation
This cult Liverpool producer already produced on Yeezus and is recording his debut album for Warp. But first, he's returning home to throw the ridiculous parties his city needs.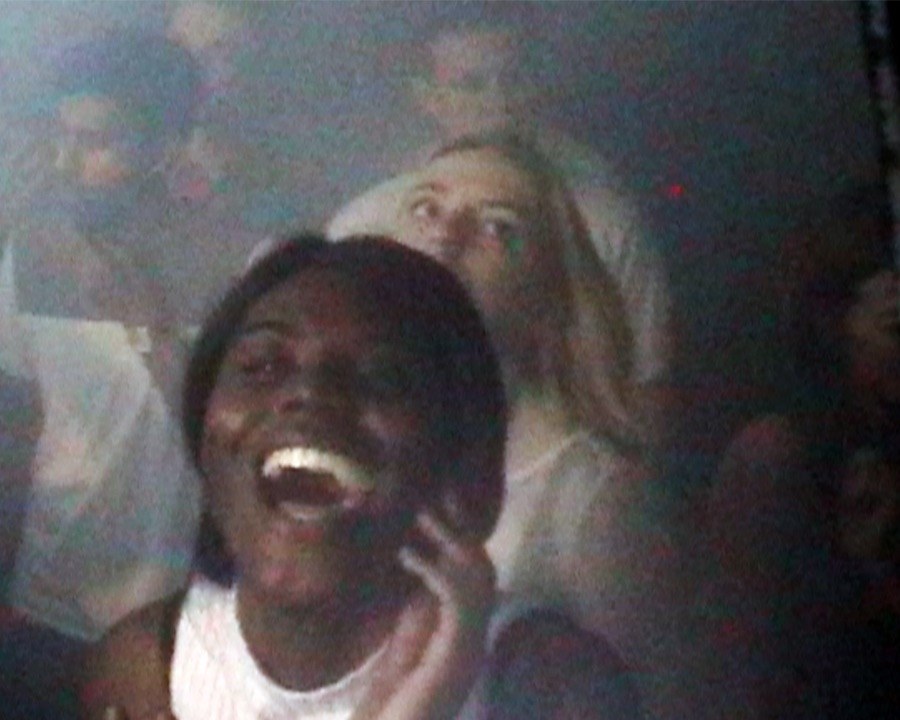 In a long, dark room, a tag-team of avant-garde European composers, New York club selectors and London post-grime artists are all trying to outdo each other to take clubbing and electronic music to some new kind of extreme. Dancing under falling streams of confetti and above dry ice, the crowd is just as diverse as the line-up: everyone from student ravers to shirtless ballroom boys, all coming together under the same blinding white light. You might assume this is London, or Brooklyn or Berlin or the outskirts of Lisbon, but it's not.
We're in Liverpool, an always slightly separate-feeling city in the far corner of Britain's post-industrial north, and cult producer Joshua Leary, aka Evian Christ, is culpable for all this madness. I'm at the back of the dance floor watching a collision of musical worlds at this night where imported American artists like Venus X and Total Freedom share a bill with mustachioed Italian trance composer Lorenzo Senni, Berlin-based club innovator Kablam, and U.K. rave legends Altern8. In a city where exciting music supposedly struggles to find an audience under the weight of a thousand bachelor and bachelorette parties every weekend, it feels subtly progressive that a room full of people are losing their minds to a breakbeat hardcore remix of "Where Are Ü Now." It's a long way from Justin Bieber's original version, but that doesn't matter one bit. It's loud and it's hard and it's fast and there's lasers and fog and floating bits of paper in the thick club air. The walls are covered in sheets of A4, emblazoned with the strange language of British '90s rave posters: "room 1," "set u free," "trance sans frontiers." It's more like being at Liverpool nightlife institution Cream in 1998, or some obscure forest rave than another 'serious' electronic music night.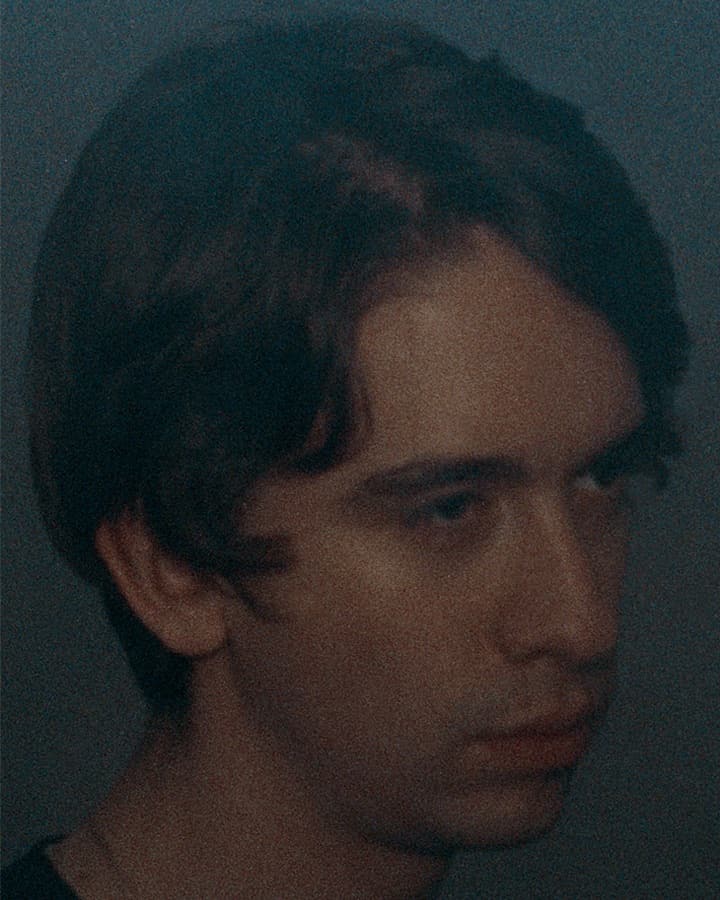 As the first of three events programmed by Leary this Fall, tonight is packed. But the crowd aren't just here to see Evian Christ play his music: they've come to see what he can do with the very concept of a club night, to see if he can twist it into something new and brutal and beautiful like he's done with genres like trap and grime in both his own production work, and his work with Kanye West on Yeezus.
The Trance Party is an increasingly frequent series of events that presents itself as something far more experiential and unusual than just another time and date on your Facebook events page. Leary, alongside promoters John Montoya and Russell Smith (the minds behind anarchic London club nights Oscillate Wildly and Eternal), have been putting on the Trance Party events since 2013, but this year's programming is its most ambitious to date: an old school, gruelling, Almost Famous-esque tour, taking in Liverpool, London, and Sheffield in three consecutive nights.
"Music culture in general is moving much faster than club culture, and I'm trying to accelerate club culture towards something much more interesting."—Evian Christ
As the electronic music boom creeps further into the mainstream, it's clear that a cynical malaise has slowly crept into the clubs, as DJs start to play the same set they play in Stuttgart as they do in São Paolo, energy drinks brands continue to stamp their logos over everything, and people start to leave after the main-eventers finish. Trance Party quietly positions itself as an anarchic, excessive, slightly ridiculous, yet totally progressive protest against the increasingly predictable nature of clubbing in the U.K., with all its phoned-in sets, identikit line-ups, gun fingers, wristbands and backpacks-on-the-dancefloor. The night is providing a necessary service: giving a sense of 'other' in a culture of 'same again please.'
Leary is an artist with a lot of frustrations about the electronic music scene in the U.K., and he has decided to do something about it. "I care intensely about the people who go to clubs, and as a club-goer I seem to be routinely disappointed by the way in which promoters tend to get things wrong with under-ambitious programming, the production, the sound, the lights," he tells me on the tour bus that's been hired to mobilize his vision. "I just thought I could deliver a better experience myself by booking my friends who I know are incredible DJs, and getting ahold of it myself."
His experiences as an artist on the live circuit also seem to play into his feelings. "At festivals I'll find myself on identical stages, with identical production, with everything covered in beer logos, at like, 6pm," he vents. "It's really difficult to give people a meaningful experience in that context. It just feels redundant to keep booking the same people in the same venues all the time. Music culture in general is moving much faster than club culture, and I'm kind of trying to accelerate club culture towards something much more interesting."
Helping Leary to take the Trance Party beyond just a dark room with a bar and some DJs are the graphic designer David Rudnick (who also co-created the tour's fantastical sister-project The Trance War, an installation at London's Institute Of Contemporary Arts featuring a 20 foot high labrador and the names of 30,000 dead, fake dogs) and the young lighting master Emmanuel Biard, who work together visualizing an experimental vision of what a clubnight in 2015 should be.
How Trance Party achieves this cultural acceleration Leary talks of is not through logic but lunacy. It's a night that does away with conventional thinking regarding who should play where and when and to whom. It believes wholly in what it does, but also doesn't give too much of a fuck, and thrives in taking some of the most boundary-pushing producers and DJs out there to places they've never been before, to audiences that previously wouldn't have been able to hear this stuff outside of Soundcloud. The ideology of Trance Party is based on the excesses of club culture as much as the intricacies, aiming for something a lot more exciting than just another dark room full of people in coats watching a DJ who can't remember which city it is tonight.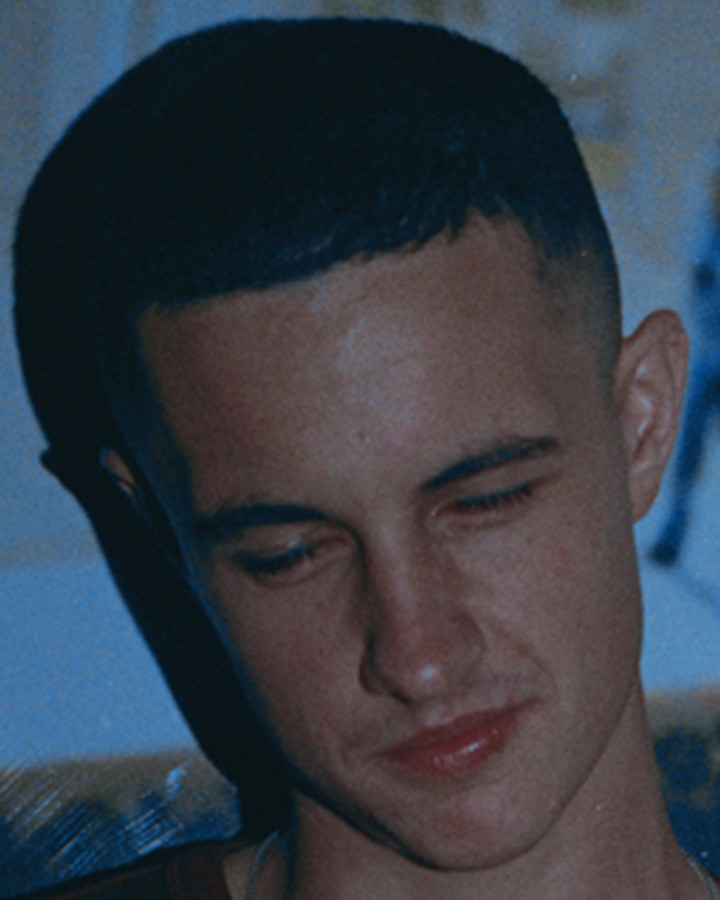 Liverpool's newly-opened Buyers Club is a space that's perfect for the short dark, bursts of music that most of the line-up work with. Even so, pulling an audience here isn't easy, says Leary who hails from—and still lives—just across the river in the small town of Ellesmere Port. "I have friends who can do a 1000-1500 capacity shows in London, but they'll play to 15-20 people in Liverpool," he explains. "For music that's not traditionally rooted in house or techno, it's hard to pull a crowd."
The precise root of this is difficult to pinpoint. The city has always had a strong tradition of music, style, and art, but there's an undoubtable bias in the U.K. towards London, which goes far beyond the limited touring schedules of DJs. A few years ago, official government files from Britain's punishing right-wing Thatcher era (1979-90) were leaked, in which Liverpool was described as being in a state of "managed decline." Under today's Conservative establishment, it often seems like the city receives similar insult. Not only do one in 10 British people live in the country's capital these days, but spending on the arts in London works out at about £69 per head per year, whereas in the rest of the nation it averages at around £4.50. "It's just harder to see culture in your peripheral vision," says Leary.
As well as the crowd feeling the benefits of Trance Party's 'anything goes' philosophy, the DJs themselves seem to be thriving on this unique atmosphere. "It's taken people who are all essentially orphans from different sects of music, and put us all together," says London producer Dark0, who's playing tonight. "We've never really had the chance to do that before. It's an opportunity for all of us to let our hair down and experiment a bit. If I get booked for any other show, they expect a certain kind of set. But because it's got this punk, rebellious feel we can do what we want. It's a complete, honest expression of what the artist wants to do."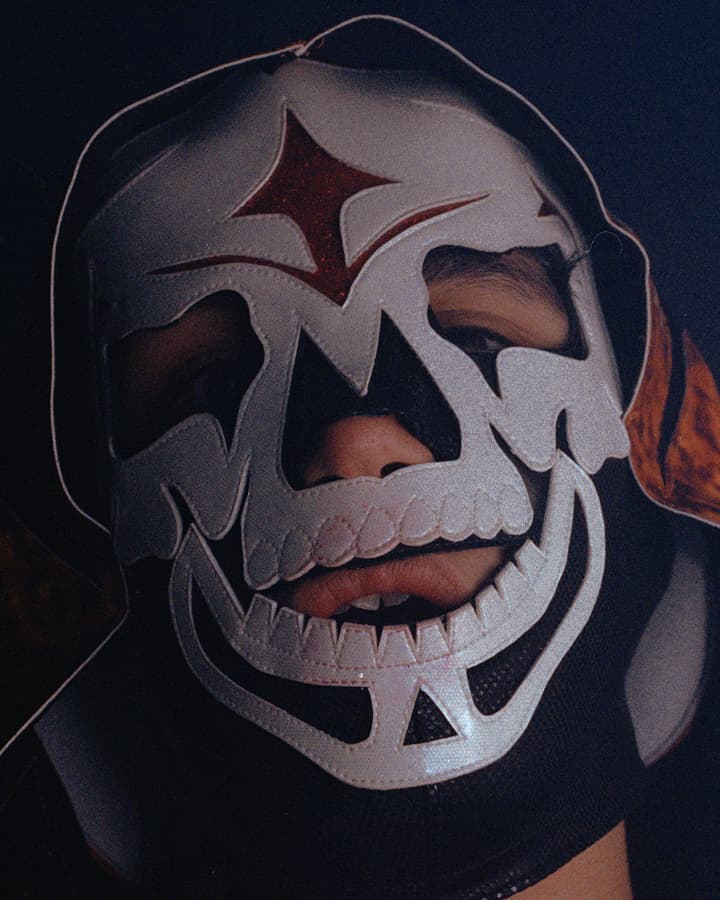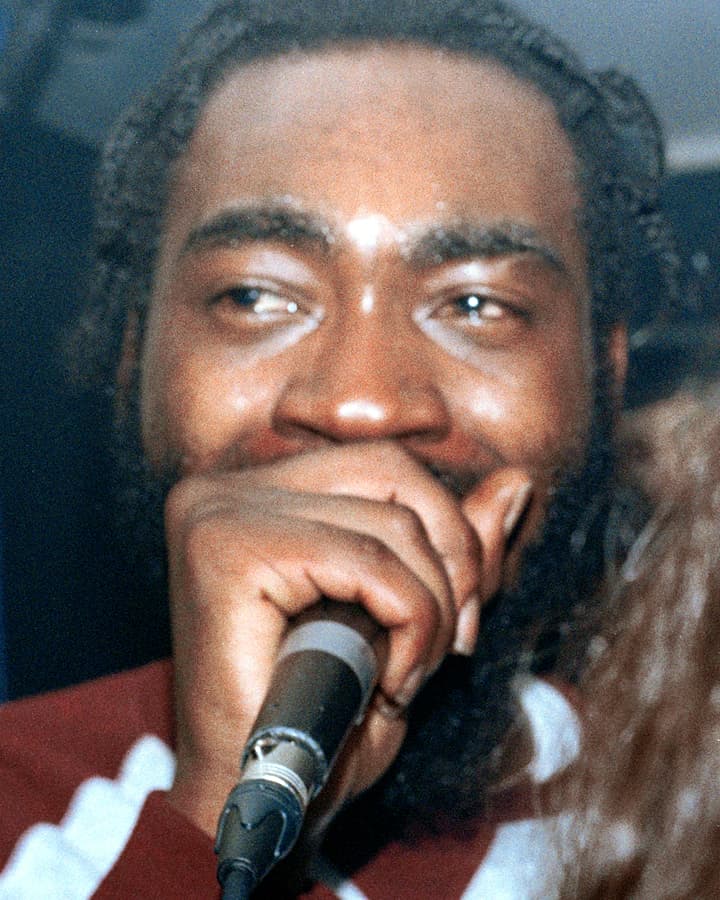 The next day, as the tour moves on towards the more familiar climes of London, where tonight the brash club artist Kamixlo will make an unbilled appearance, and rapper K9 jumps on the mic during Dark0's set, Leary starts to reflect on the Liverpool event. "It was a great turn out, and all you need is for one person to bring more mates next time, and them to bring more mates. Then suddenly you can do some kind of big warehouse night, and then you've got thousands of kids listening to something like Lorenzo Senni. Which is amazing."
Leary is, it seems, an artist interested in his legacy as his immediacy, even if that means it can be "a bit of a graft," as he puts it (which is recognizably Liverpool slang for "hard work"). "If I can build Trance Party into something that acts a platform where people can not only have a party, but also be exposed to interesting music, that they can really believe in, then I'll be very happy. I'd love to go to Glasgow, Bristol. I just really wanna decentralize this culture from London, because I believe there's enough of an appetite to do so. And given the tough times we're going through right now, if anywhere needs hedonistic counter-culture, it's these cities." Judging by the crowds, the confetti, the discarded shirts and the sense of sheer cathartic joy of the people steaming out of the doors at closing time of all three nights of the Trance Party, the people seem to want it as much as their cities need it.