Whitney's Country-Rock Brightens Sad, Lonely Days
In this week's GEN F, a crew of grown-up indie kids embrace a soulful new sound.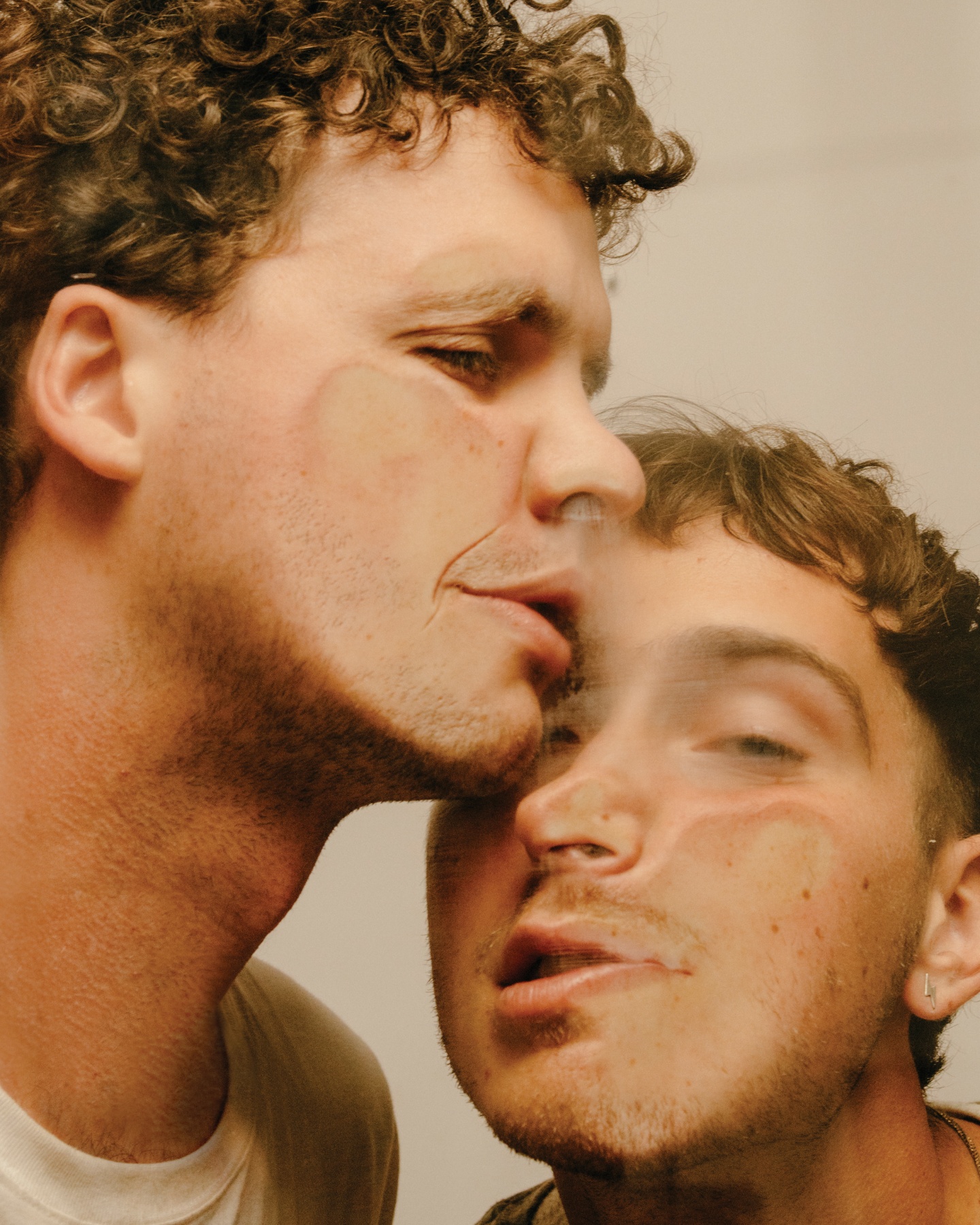 When Whitney's chief songwriting duo first met in 2011, they were both members of critical-darling rock bands. Max Kakacek was a guitarist for the now-dissolved garage-pop crew Smith Westerns, and Julien Ehrlich was the drummer for the dark psych outfit Unknown Mortal Orchestra. The Chicago-based pair became friends, started playing together, formed Whitney in 2015, and aspired to inhabit entirely different scenes than the ones they were used to. "We wanted to play Stagecoach," Ehrlich explains over Skype from his friend's apartment in Los Angeles, where the band is temporarily holed up working on its debut album. "lt's the country version of Coachella. Their posters are the same, but instead of the palm tree, it's a cowboy boot and a horse. Our agent was like, 'I'm sorry, but there's just no way. They only have, like, Garth Brooks—not you indie kids.'"
According to Kakacek, the breakup of Smith Westerns was a key factor in Whitney's formation. "I wasn't involved with the songwriting," he explains. "At the end, the last record had to be made; it was an obligation. For this project, it was important that we didn't necessarily need to be making music together—it just happened." Their style of rock definitely feels spontaneous—like an impulsive late-afternoon weed-smoking session. On "No Matter Where We Go," the band's gorgeous first-ever demo, Ehrlich's stark falsetto cuts through rippled, rollicking riffs. The result is loosey-goosey and hopelessly soulful, something like a long-lost Neil Young bootleg.
Whitney shares a name with Ehrlich's first kiss, but she isn't technically the band's namesake. "We wanted to make a record that seemed like it was by an old-ass dude living alone," Kakacek explains. "Whitney's not living well," Ehrlich adds. "He's very sad and distraught, but he has good times, too." As if to illustrate, they laugh over whiskey and Coca-Cola, one of the many mid-afternoon libations being passed around a Woodland Hills apartment of shirtless cohorts who traipse in and out of the webcam's view. One of them is Jonathan Rado, the singer of Foxygen. When Ehrlich and Kakacek try to use this moment to big-up the "dank-ass" record label Rado has in the works, he fake-protests: "Don't say dank-ass! Say 'really sweet records, really professional records.'" Ehrlich says the cavalcade of people is pretty normal. "When we're not writing, we're hanging out, talking about the state of the band and what could be a little better on each song." The hangs and sounds might come easy, but writing songs that reflect Whitney's boundless good times is a bit trickier. "A lot of the lyrical content is about a breakup," Ehrlich says of the band's as-yet-untitled debut album, which they're currently recording as a six-piece band—two guitars, bass, keys, horns, and drums—and which could be out as early as spring 2016. "We also wrote a song about my granddad, before he passed away."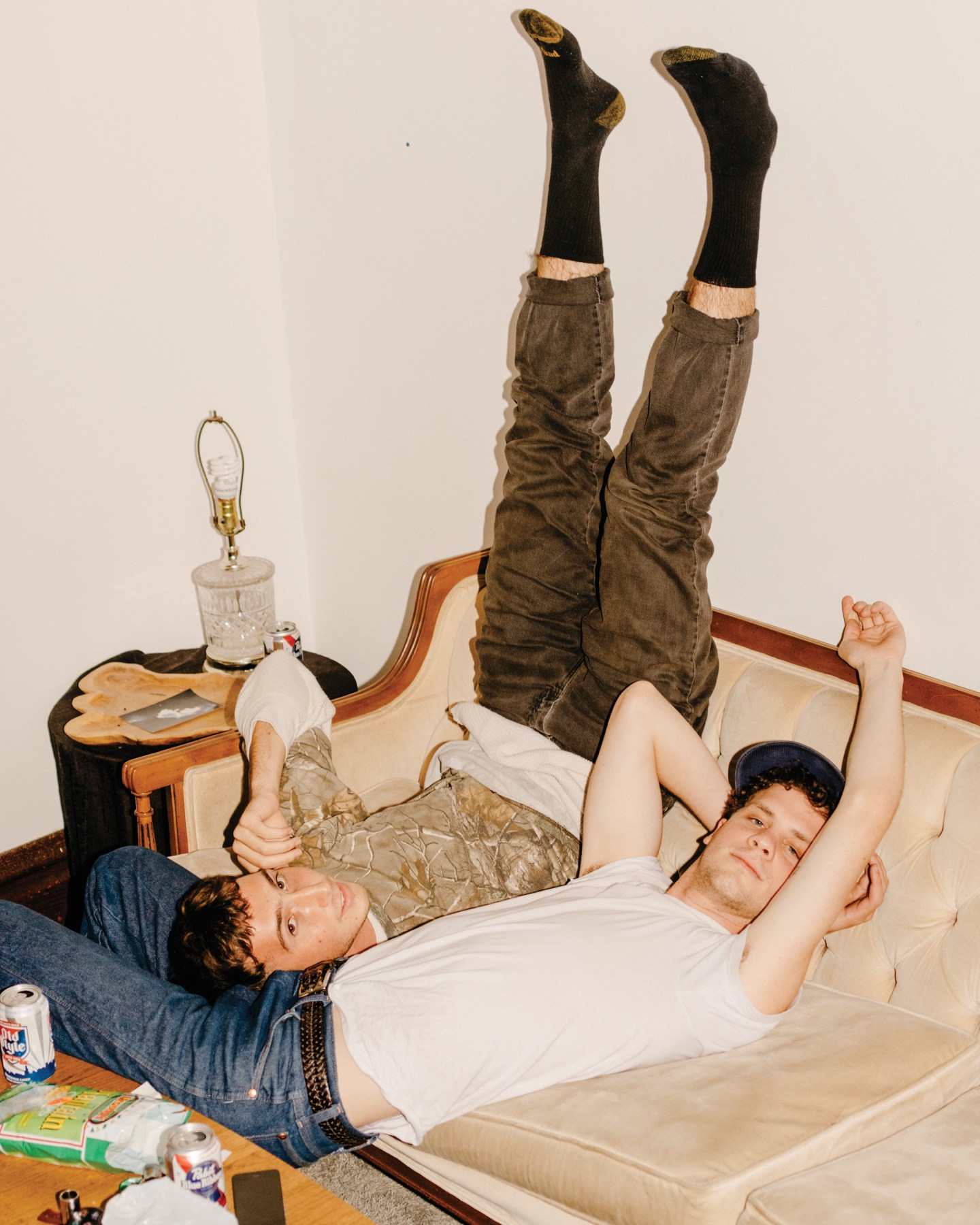 When they recorded the series of demos that marked Whitney's first attempts at songwriting as a band, Kakacek and Ehrlich's housing situation was actually more in line with that of their imaginary hermit-muse: they were living alone in a Wisconsin cabin. "We were in the middle of nowhere," Ehrlich says. "It was bizarre." Kakacek makes sure to note that their tenure there was a necessity, not a self-seriously artistic bid for solitude. "My family knew that we had no apartment," he says, "so they let us stay there for a couple weeks while we got our shit together."
Whitney's radiant melodies and stoned atmosphere disguise the often bummed-out lyrics, but close listeners will see through the pretty packaging quickly. "The subject matter isn't happy, but it sounds really happy," Ehrlich says. The band's push-pull relationship with intro- and extroversion is a tension to which audiences will relate, especially because that struggle has rarely sounded so pleasant. "When we were making the demos [in the cabin], we tried to induce the feeling that they were lost recordings," Kakacek says. "When we came to Chicago, we nixed that vibe. It's less folked-up. It sounds like a country record. It's, like, finding its right place in some weird country hut." Garth Brooks, you're on notice.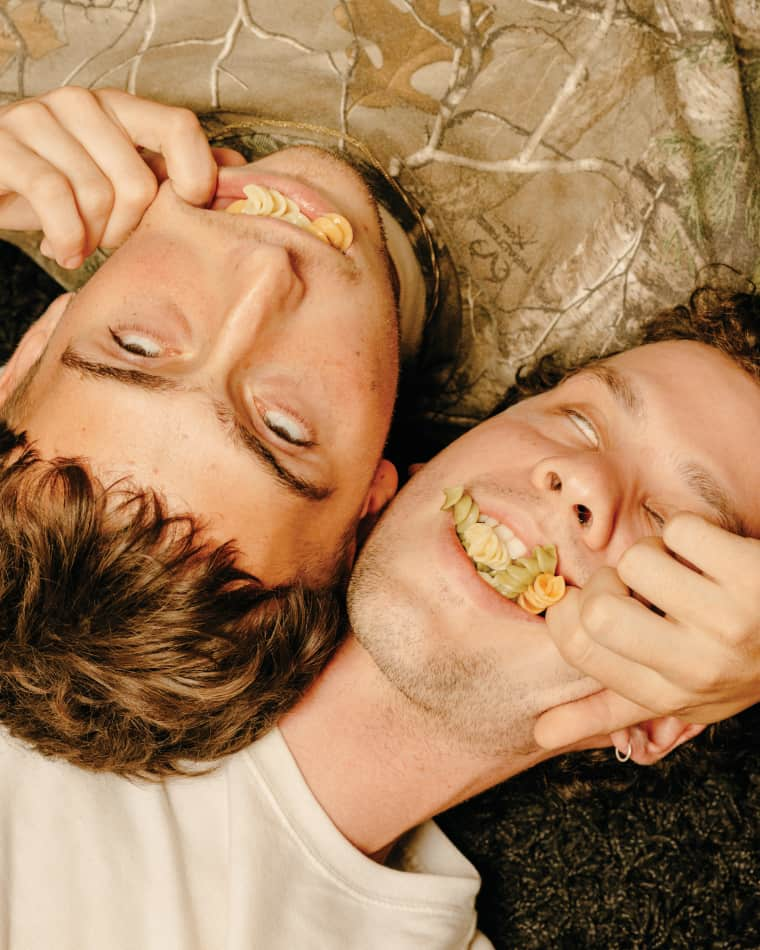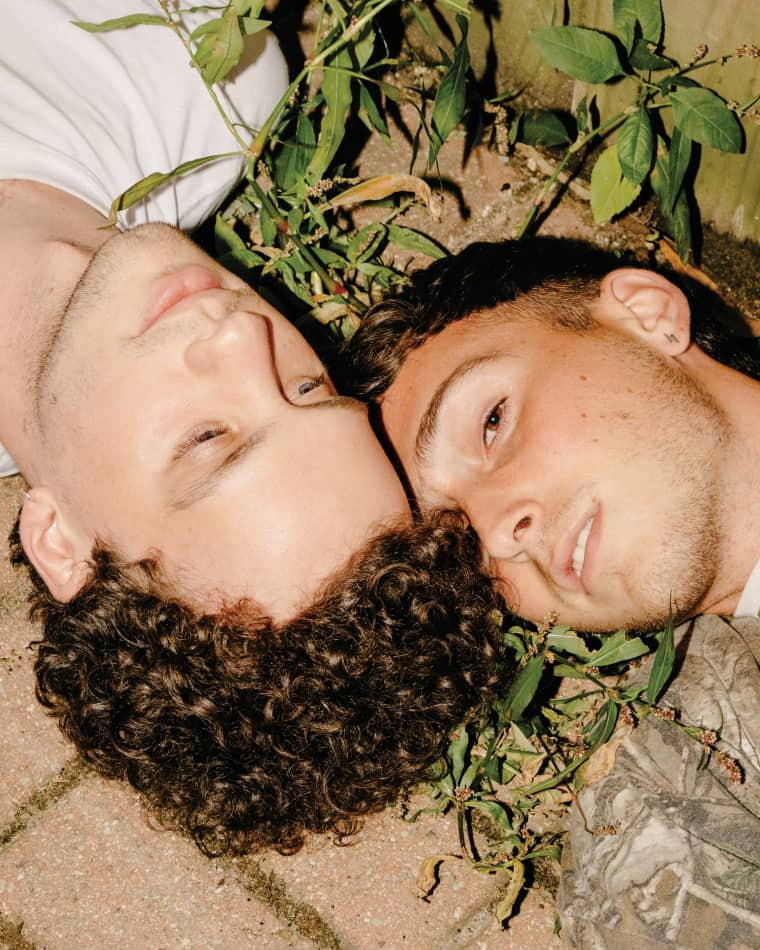 From The Collection:
GEN F