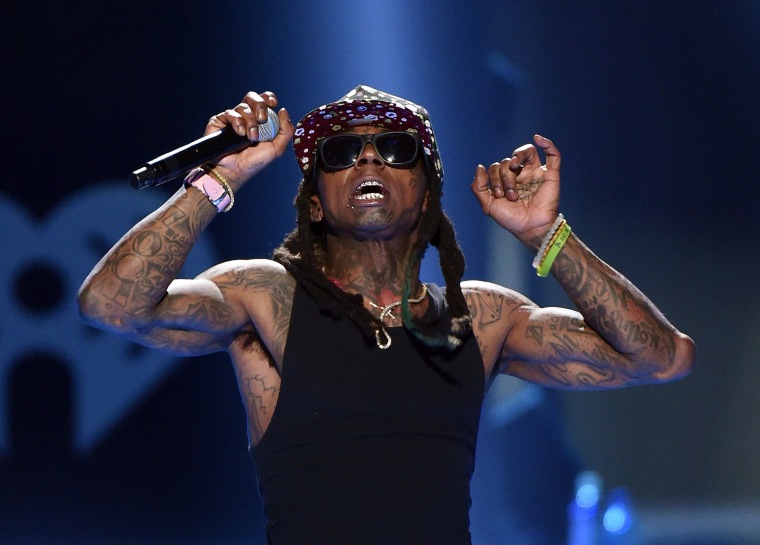 Lil Wayne's court troubles continue to build. His Miami home was recently raided by police, plus there's that awful business with Young Thug's manager shooting up Wayne's tour bus. Now, TMZ reports that Weezy and his clothing line Trukfit are facing a lawsuit from a woman named Shanise Taylor who claims her image was used on the brand's clothing without permission.
Taylor alleges that when she posed for the photos in a 2011 session, she didn't believe they would be used for anything as she was not a professional model. But this year she came across the offending shirt, which was photoshopped to make her look as though she was not wearing underwear (visit TMZ to see both the shirt and the original, unedited photograph).
Her lawsuit claims she never gave permission for the photographs to be used by Trukfit, and that she is "humiliated" by the experience as she does not want her image "on apparel associated with misogyny and violence." In addition to unspecified damages, Taylor wants the shirts to be pulled from shelves.