Estelle Rocked Night Two Of FADER x Toyota Avalon Nights
Night 2 of #FADERxAvalon at Art Basel also featured DJ sets from MikeQ and DJ Noodles.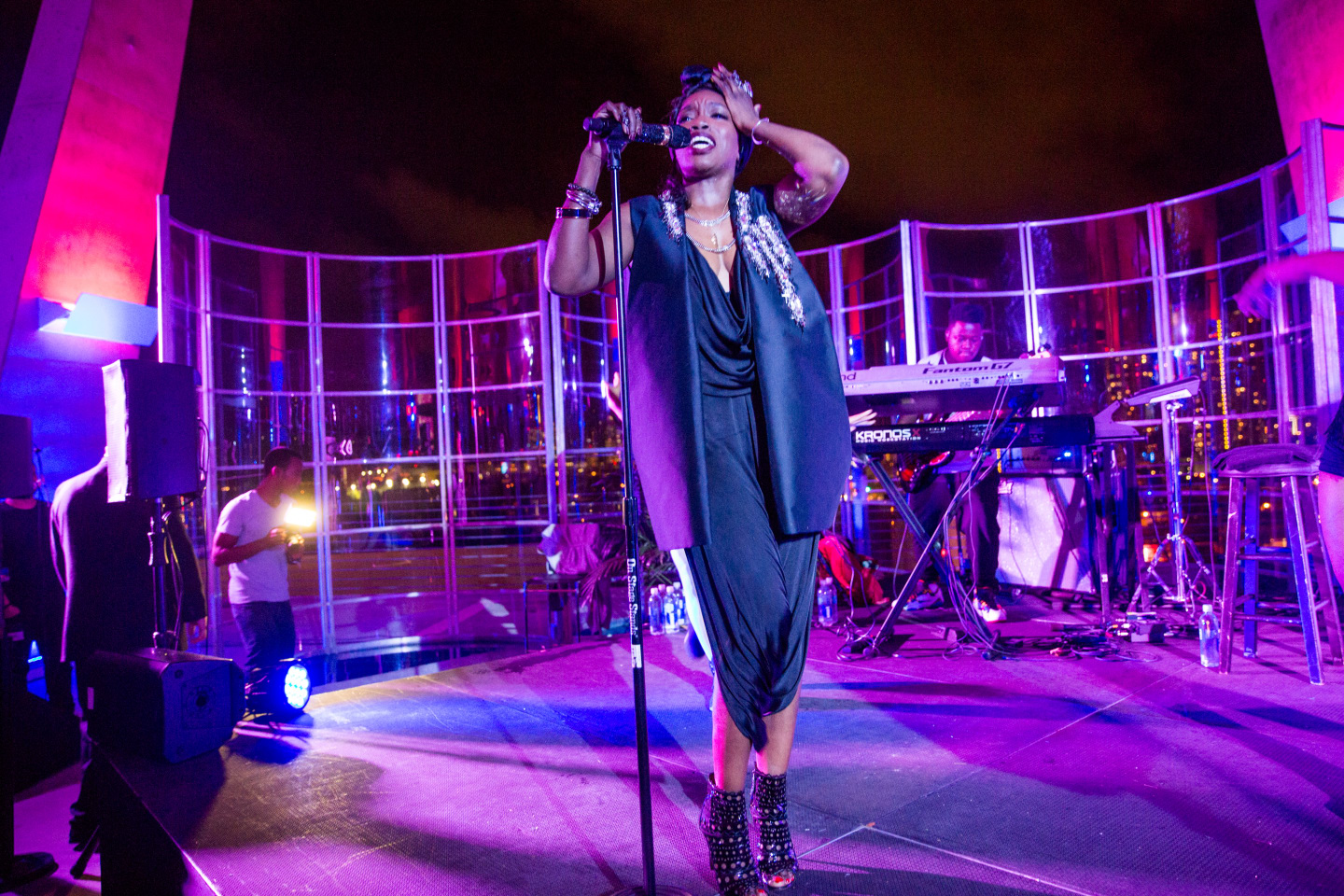 Estelle came through to shut it down on Saturday for the second Avalon Nights party, hosted by The FADER and Toyota. With custom decor and glow bars, 1111 Lincoln Road was packed with consistent flow at the door all night. Fade To Mind affiliate and Qween Beat head MikeQ manned the decks while guests enjoyed a state-of-the-art 3D projection-mapped Toyota Avalon and complimentary beverages courtesy of Tito's Handmade Vodka and Blue Point Toasted Lager.
Then Estelle took to the stage for her headlining set, accompanied by her incredible dancers. The setlist for the night included "Come Over," "Thank You," and the ever-undeniable "American Boy." Venue staff had to hold people at the doors during Estelle's performance as the space filled over capacity with a ton of true Estelle fans that knew every word, including one lucky fan that got invited on stage to dance with her during a cover of Madonna's "Borderline." After the dust settled, DJ Noodles stepped behind the 1s and 2s to close out the second successful #FADERxAvalon Art Basel party.