Meet Dua Lipa, A Restless Spirit With A Mighty Big Voice
In this week's GEN F, a young London singer makes neo-soul with influences beyond the obvious.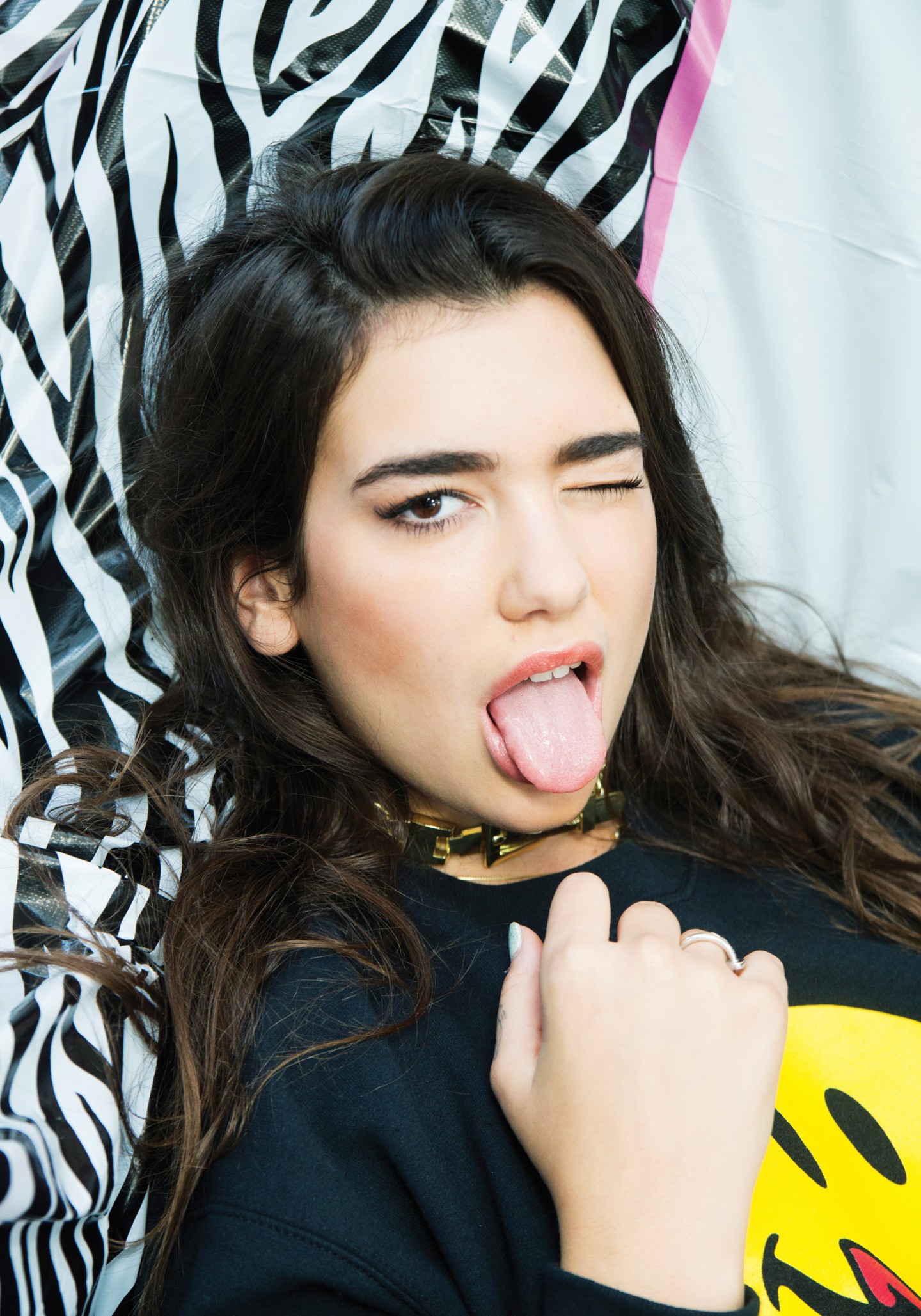 Dua Lipa is in L.A. for one month, and she'd really like to see a celebrity. "All my friends go, 'Oh my God, I've seen this person, this person, this person today.' I'm like, 'Great. I've just seen the producer.'"
It's only her fourth short stay in California, but, judging by her gigantic carrot juice, she seems to already be at home. "I get out of the studio [late] and it's dark. I love it," she says. "It's inspiring." Lipa—baby-faced and 20, wearing a Spice Girls-y ribbon choker and red bell-sleeve dress—was born in London. She moved to Kosovo with her dad, a rock singer turned marketing executive, and her mother. (Lipa's first name means "love" in Albanian.) At 15, though, she realized she probably couldn't build a career in music in Kosovo, and moved back to live with a crew of friends in Camden, making money working retail and hostessing at nightclubs.
"We all went to theater school together," Lipa explains. "My parents were like, 'Do whatever you want, just fucking stay in school.' From then on, I was really independent." At 16 she started modeling, until a manager said that she'd need to lose weight to do runway. "I don't want to do catwalk," she told them. "The only reason I'm in this is to make contacts. I just really want to eat Krispy Kreme."
Lipa told the people she met while modeling about the covers she started posting on YouTube at 14 (Christina Aguilera, Nelly Furtado) and which she still sometimes records (Chance The Rapper, Alessia Cara). "It's so much easier for me just to find a mic and sing to a track, rather than get the whole shebang ready," she says. But she's laying off the covers for now, while she works on her debut album for Warner Bros. Although it's been widely noted that Lipa and Lana Del Rey share the same management team, Lipa insists she's only met the melodramatic pop singer once, at a Barcelona music festival. "Now people are asking me, 'How does it feel to be Lana's protégé?' She smiles, shaking her head. "I'm like, 'Yooo…'"
Lipa's first single, "New Love," produced by Emile Haynie and Miike Snow's Andrew Wyatt, is surprisingly heavy, with a throbbing beat underscoring Lipa's voice, which is throaty and mature, like Joss Stone's or Lady Gaga's. She fits the cliché now emblematized by NBC's singing competition, The Voice—you just wouldn't expect Lipa to sound like she does—and her youthful excitement and perfect pout will no doubt sell whatever she's putting out there, which seems to be a neo-soul sound with influences beyond the obvious. Her voice is the perfect vessel for collaborators like Haynie and Wyatt, who stretch it in production, giving it an ethereal echo. She's writing too: while her voice may reflect an old soul, her lyrics are #relatable. She's only 20 after all. Taking up my youth/ You've been telling me some lies/ I've been thinking it's the truth, she accuses on "New Love"—resentful, nostalgic, and always ready for a change.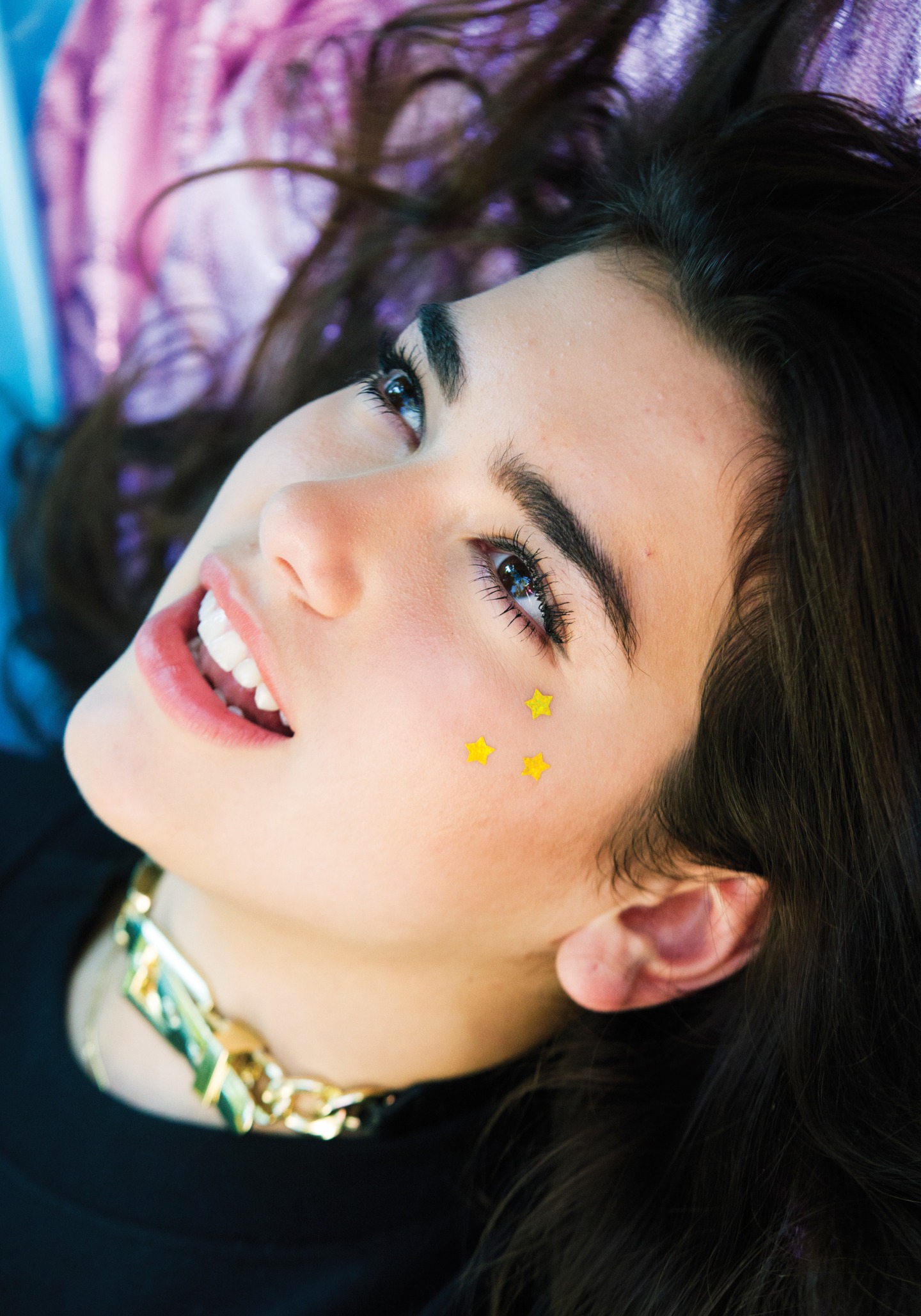 From The Collection:
GEN F