See Photos From The FADER And Goose Island's Analog Migration Party In Philadelphia
Hip-hop legend GZA, country rock band Whitney, and DJ Diamond Kuts took over Union Transfer.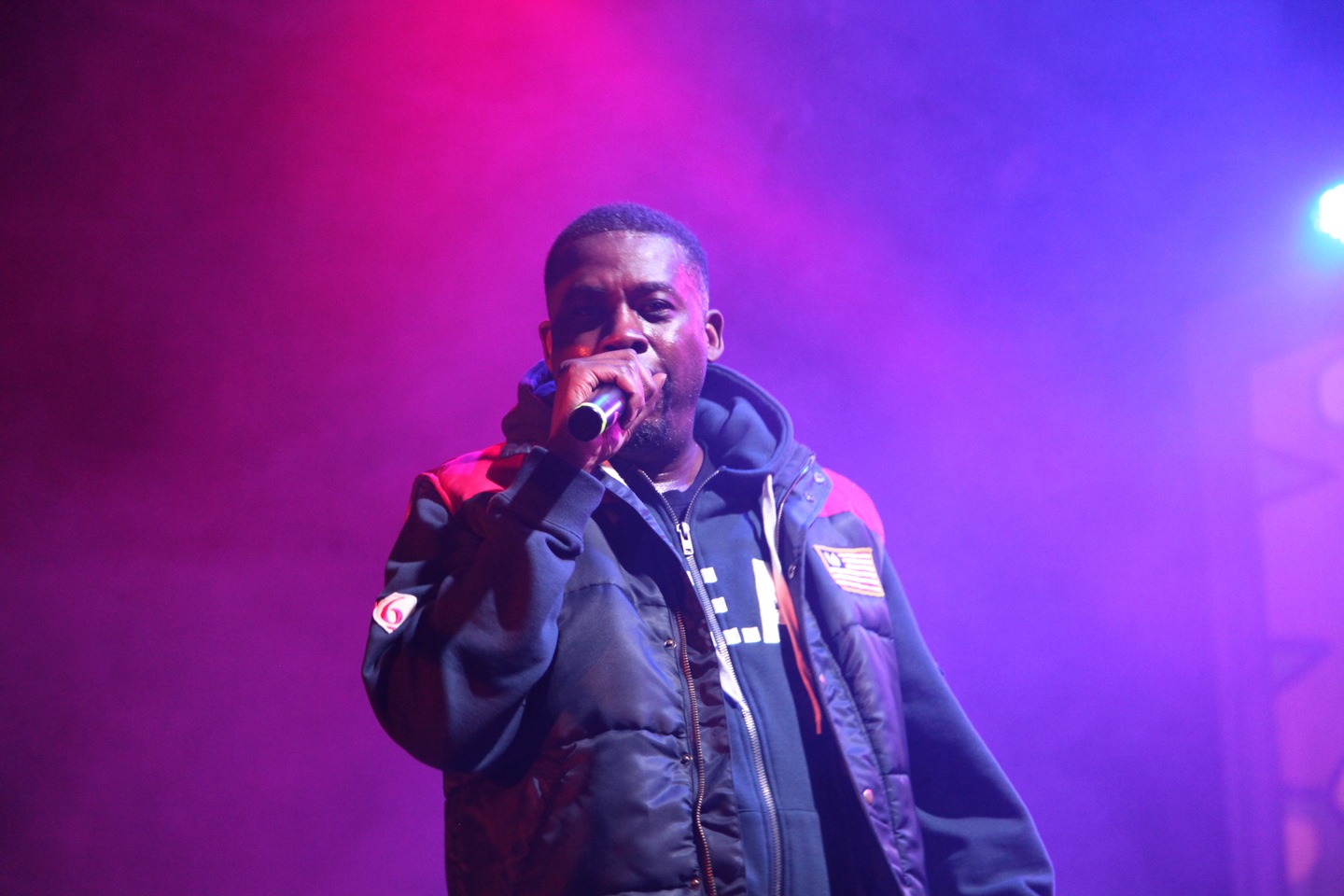 Last night, FADER and Goose Island threw the first Analog Migration event of 2015 at Union Transfer in Philadelphia, featuring performances from Wu Tang Clan spiritual head GZA, rising country rock band Whitney, and Philly club DJ Diamond Kuts. Attendees enjoyed complimentary Goose Island beer and Philly Pretzel Factory pretzels, as well as pop-up shops such as live T-shirt design company YR and Profond Music N Art record store, who were on-site selling records hand-selected by GZA himself. (Keep an eye out for video of GZA selecting records at Profond, as well as a custom vinyl featuring a song from his Analog Migration performance!)
Diamond Kuts opened the event before GEN F alums Whitney took to the stage and put on a phenomenal performance. GZA's headlining set was nothing short of breathtaking, as the rapper went through much of Wu Tang's back catalog for nearly an hour and a half for a captivated audience. If you're in Portland, OR, there's still time to RSVP for Thurdsay's Analog Migration event with St. Lucia and Conner Youngblood.