This 19-Year-Old From The Philippines Is Gonna Revolutionize Menswear
With a new label, Ericka Del Rosario is defining success on her own terms.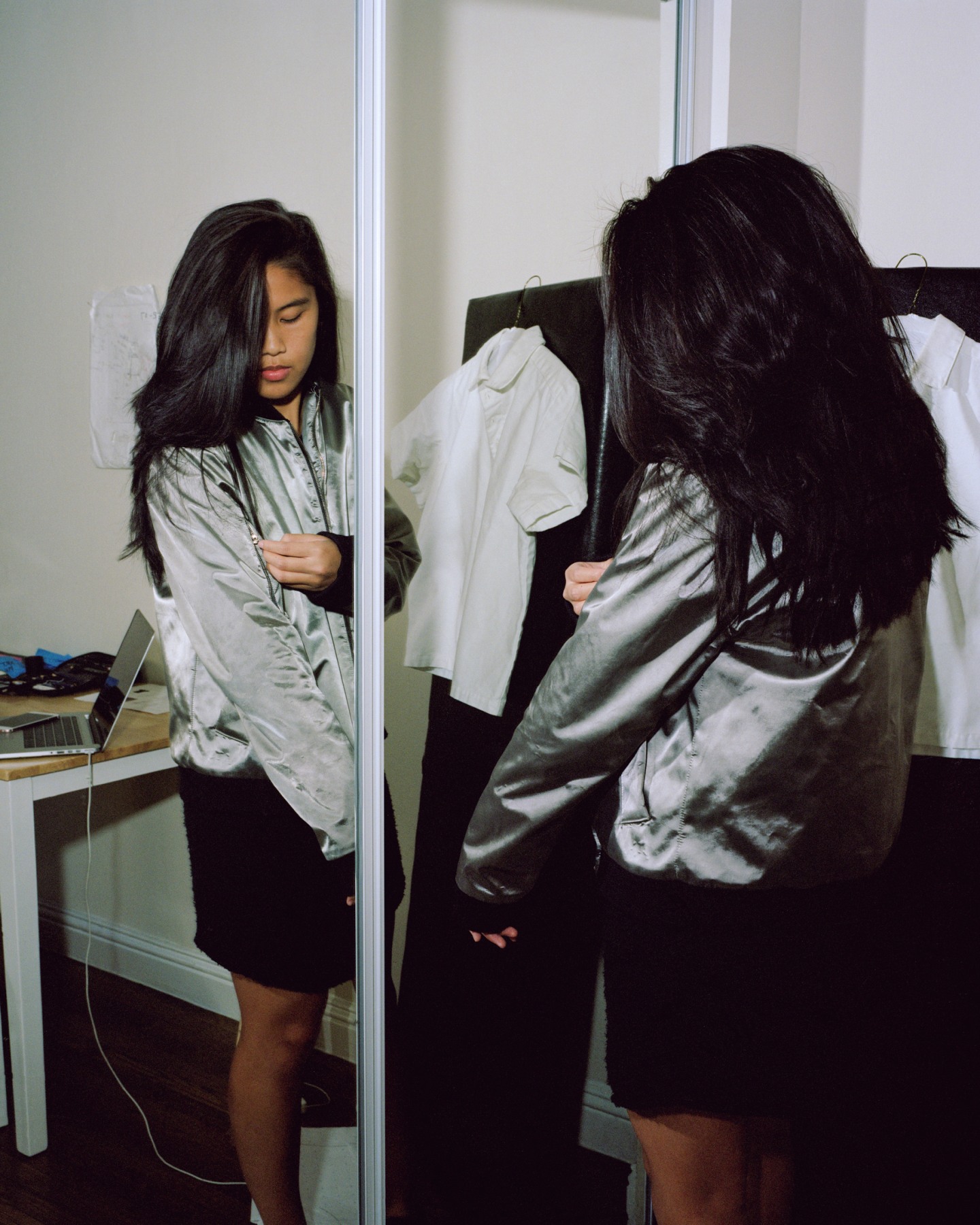 Talking to San Francisco-based menswear designer Ericka Del Rosario, it's clear from the enthusiastic tone of her voice that the young designer is just 19 years old. But when the Philippines-born immigrant begins to speak on the significance of her cultural background, the importance of maintaining her roots, and the teenage pressures of social assimilation, her tone becomes serious and revenant. Del Rosario's gone from the crime-filled Project 6 to the Alexander Wang New York offices and ultimately the hilly Bay Area, where she runs her own outerwear label, Kakáslok. Opening up about her lifelong journey, Del Rosario spoke with The FADER about learning as she grows and defining success on her own terms.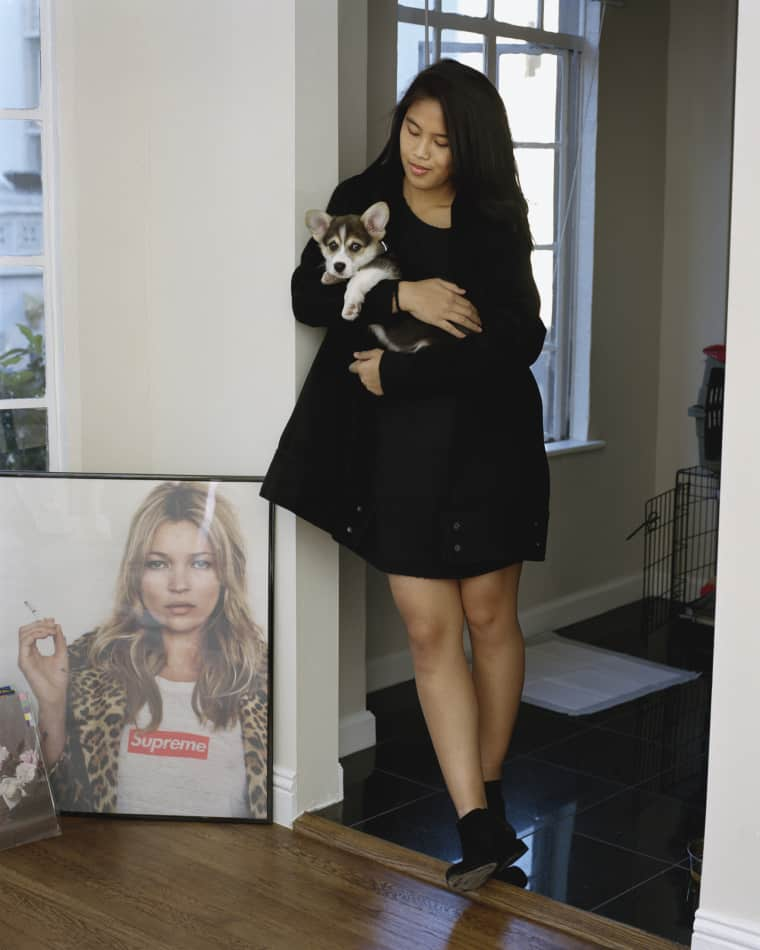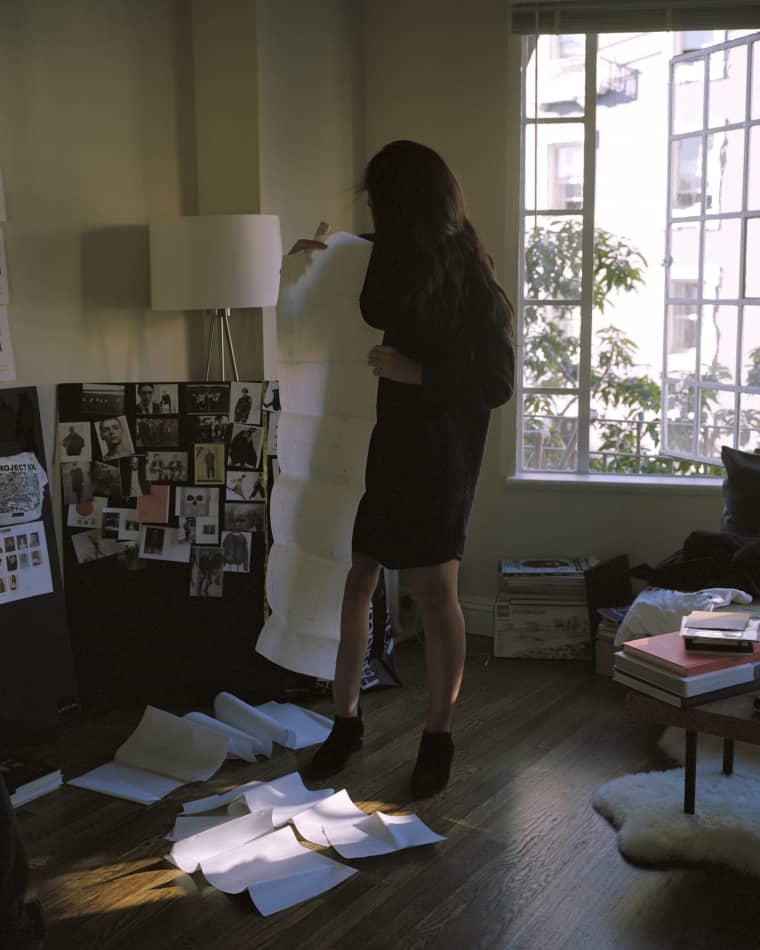 So the name of your brand is Kakáslok. I read somewhere that that translates to "pile of shit" in Tagalog?

ERICKA DEL ROSARIO: (Laughs) Yes, but there's a long story behind it. I was born in the projects in the Philippines. The neighborhoods are divided by projects, and I lived in Project 6, which is one of the most corrupt, impoverished areas. But we had this old lady babysitter that we called our "ima," which means grandma in Tagalog, and she would watch all the kids in my village while our parents were at work. She gave us all weird nicknames. Mine was "Kakáslok," which is like "little shit" 'cause I guess I never listened and was always the rebel. I left the Philippines when I was 7, but that name always stuck with me.
What was your move to the states like?
I moved to Seattle, Washington. I went to middle school and high school in the States. I never got the best grades, I was never good at sports, none of that. In middle school I got into photography after my stepdad gave me this old film camera. I started taking pictures of flowers and I thought I was the best photographer in the world. I realized how important it was to document everything in life: document the things that were pretty, document the things that were ugly. In high school I started my own little photo business. I shot photos of the seniors in my school for their senior photos. I took pictures at the football games. And that's what I was known for in high school, and that's what I wanted to do moving on.
How did your family react to your photography?

My family is all Filipino; they're all really strict. They were really mad at me cause I was focusing on photography and not nursing, which is what everyone in my family does. It's like either you're a nurse or a doctor or a dentist. And I just didn't have any interest in doing that, and I think that's the reason my family sent me to spend a summer with my uncle which ended up changing my life.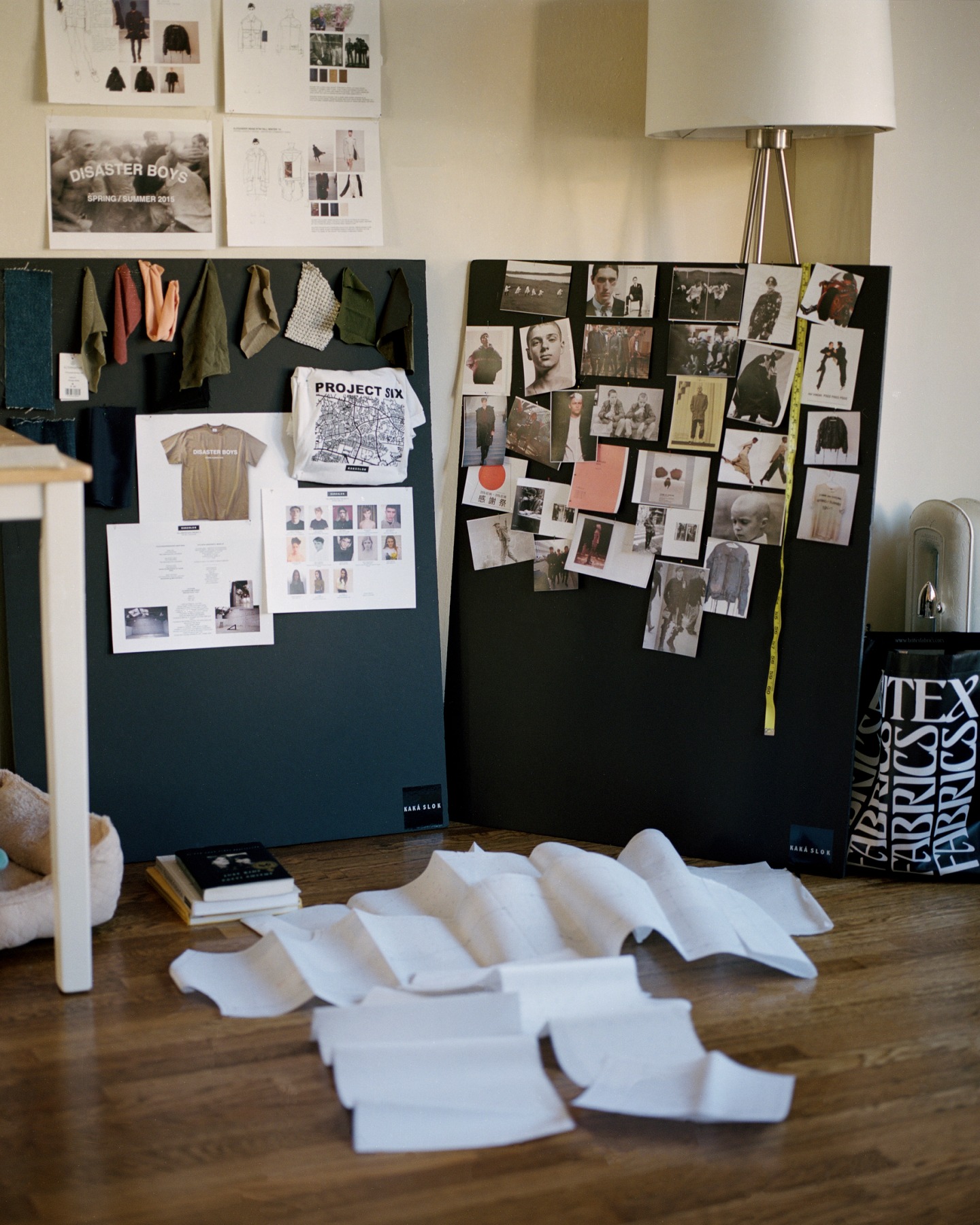 What was that summer like?
We took a trip from Quebec to New York. That was my first time going to New York. Before that I'd only seen New York in the movies. I literally applied to every single school in New York, and then I got into Parsons. But my parents were still like, "We can't pay for your school. $80,000 a year is a lot," and Parsons gave me a full ride. So then I knew it was my time to prove it to them. So when I got to New York I paid for everything—my dorm, my art supplies, and I got my first internship at Alexander Wang.

What was it specifically for you that made you want to venture into fashion, was that always an interest of yours?
No! I was supposed to go to Parsons for photography! When I moved there I started doing a lot of freelance photography for streetwear brands, and styling shoots for classmates' projects. I was always intrigued, like, why would people spend $2000 on a garment, or $600 on a shirt, like that Kanye drop! Like, why would people spend thousands cause Kanye made it? I was also interested in learning how to construct a garment. I wanted to see if I could make a trench coat and people would be able to understand my roots in the Philippines growing up in Project 6. I automatically fell in love with the first garment I ever made. It took me two days to make and it was just a simple white T-shirt. But it felt so good, like, "Yo, I did that."
So what made you make that decision to leave Parsons?
[After Alexander Wang] I was putting more focus on my own brand, and that's when everything started skyrocketing for Kakáslok. I started getting in touch with buyers, I got models who were modeling for Raf Simons, and that was all by connecting with people. I learned the importance of communication, and talking well to people, and just being nice. I wasn't learning just about design, but also about the industry too. I think learning about the business side is also really important.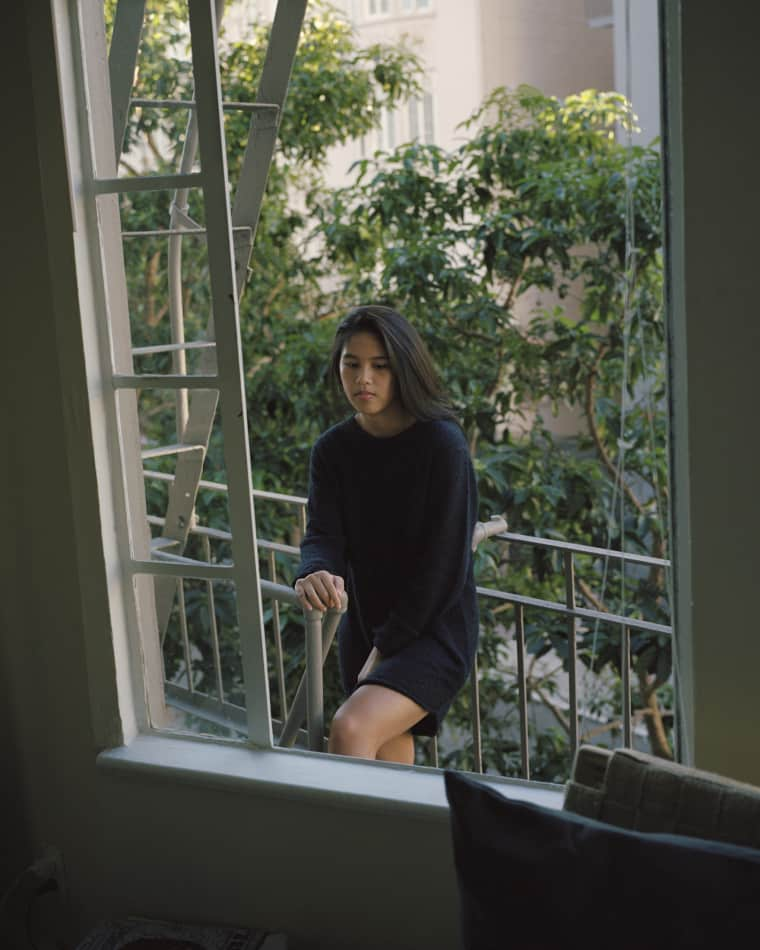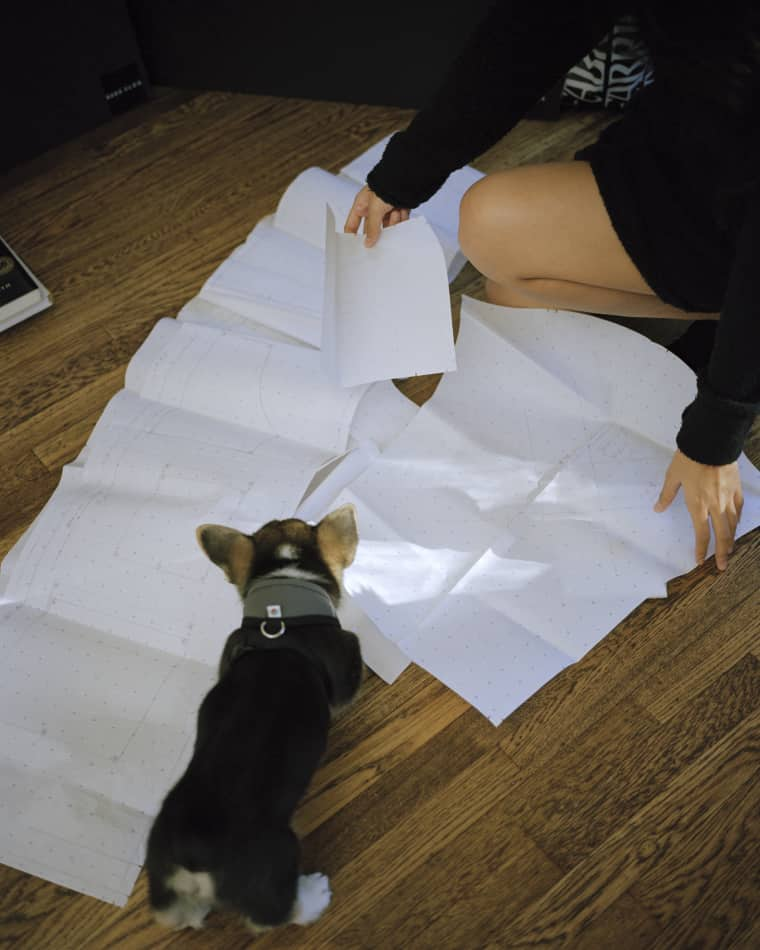 Did you always know that you wanted to put forth your culture and your upbringing into a collection?
My roots are everything that I am today. That's why my Spring/Summer collection is named Boyhood, inspired by the movie, but also inspired by my own childhood. I don't wanna make things that are cool or hyped and that's the reason people are buying it, I wanna make things that have a story and have a reason behind them.
So 2016 is coming, what is the next move for Kakáslok?
I'm pushing more into the European and Japanese demographic. Most of my buyers are gonna be in Tokyo. I want to push it over there more rather than in the States 'cause I'd rather learn about what people over there are into. I'm also planning on opening a concept store here in California! We've already designed the aesthetic of the store and met with investors. Now we need to find the space. Our goal is either 2016, or beginning of 2017.
What is the end goal for Kakaslok, where do you see yourself ultimately?
That's a tough one. The way I do things is that I don't necessarily have a plan, it's more so like, "Hey, let's make a new collection," or, "Hey let's collab with this person." I don't want my brand to abide by the season-to-season thing, but more drop things like here and there. I just want my brand to keep pushing out collections and be carried at stores, just building a lifestyle and showing the importance of going back to your roots and pushing out the Philippines more. It's still early, I'm still trying to figure out the aesthetic of the brand. I'm still learning and developing and figuring myself out. It's all a part of this trial and error thing.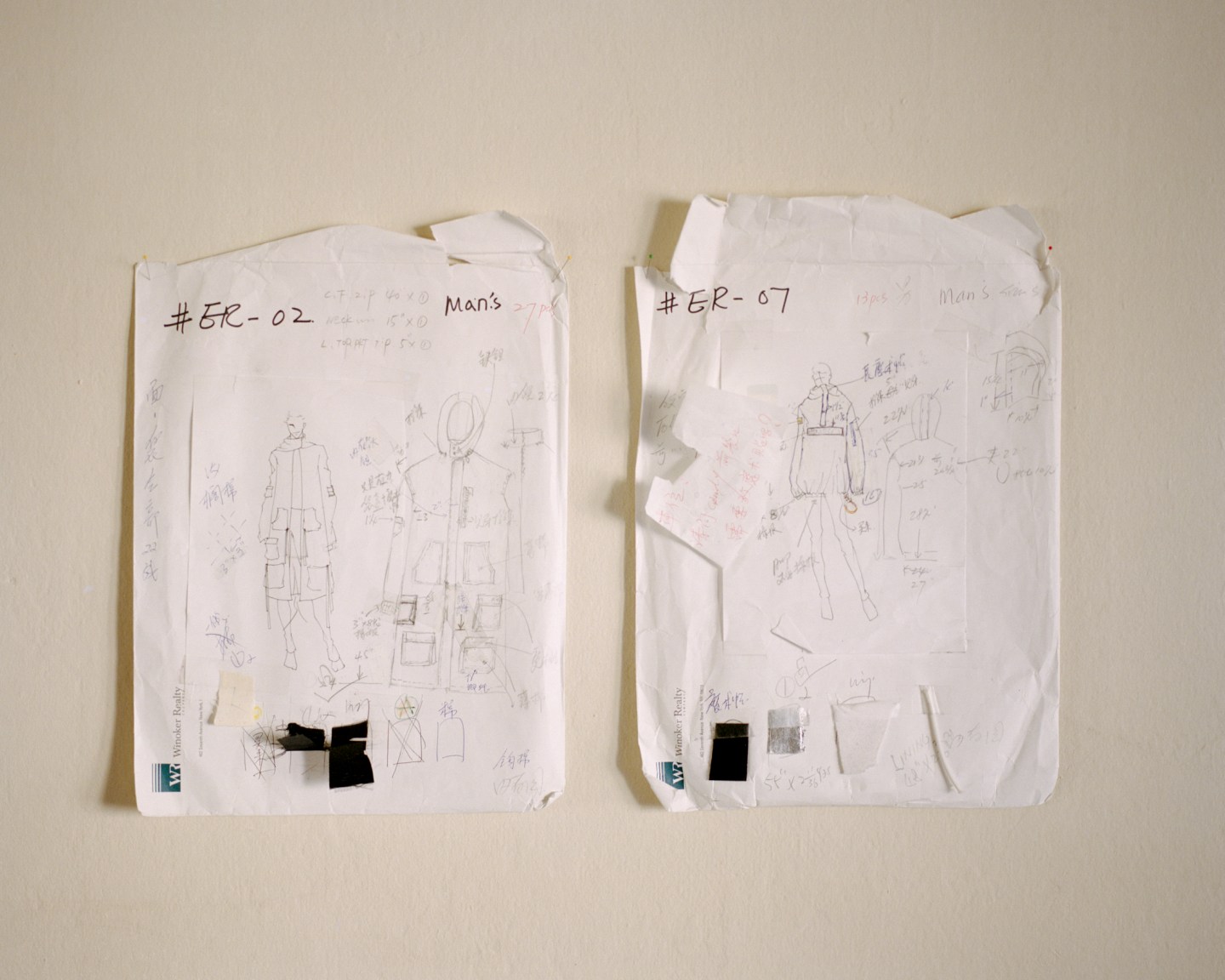 Correction: December 23, 2015
A previous version of this article stated that Del Rosario held a position at Alexander Wang following an internship. A rep for Alexander Wang said Del Rosario held an order entry internship at the label, and did not later work there. Del Rosario did not return a request for comment.