Inside J. Cole and Dreamville's Surprise New York Bar Crawl
A photographer explains what it was like to spend a dream-come-true day with the label's new lineup.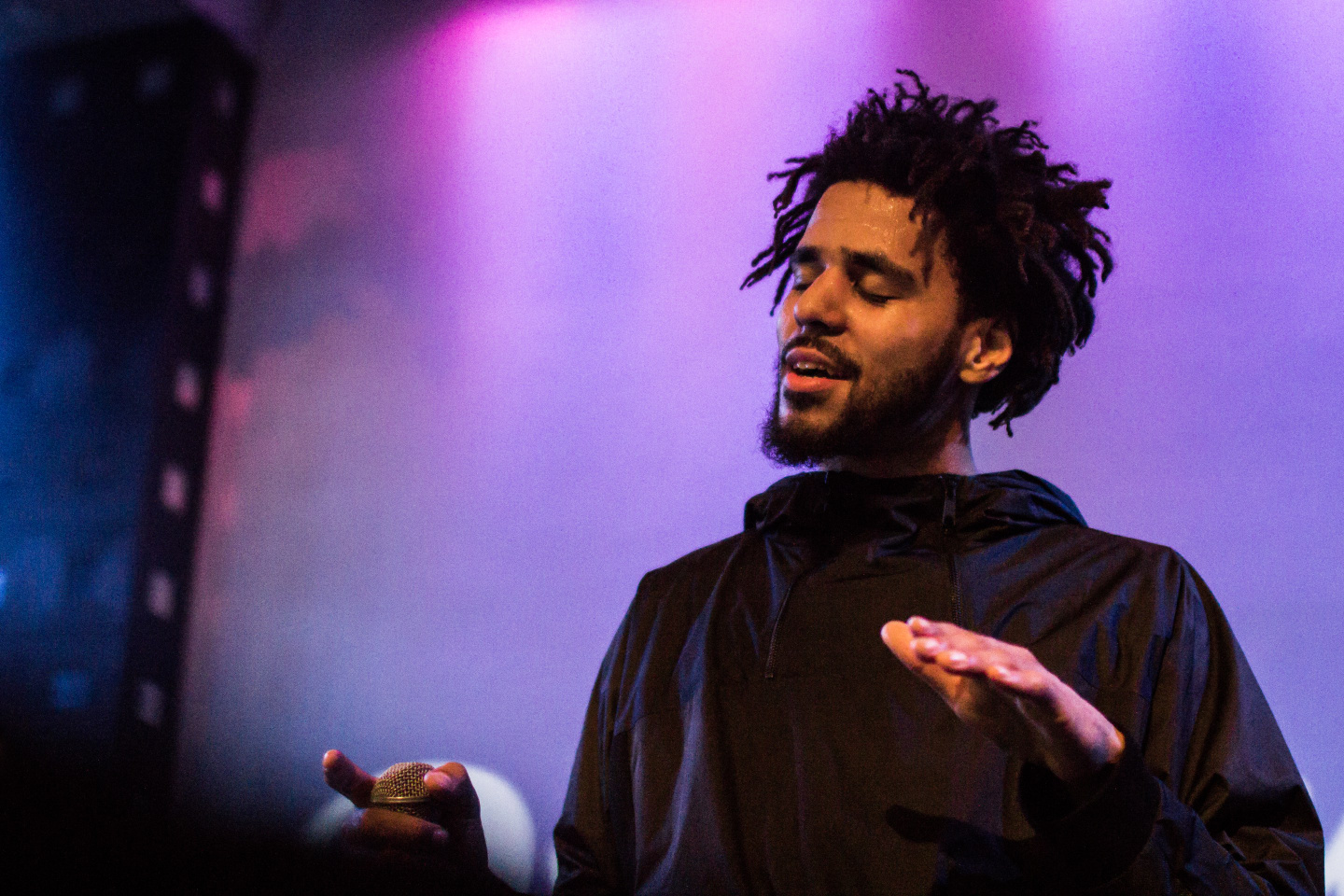 I spent this past Saturday with J. Cole and his Dreamville team, as they performed around New York's East Village.
Cole came up with the idea to take his team on a bar crawl to promote their new album after watching a weird movie on a flight, called The World's End. It's about a group of friends who reunited to go on a crazy bar crawl through a fictional town called Newton Haven, which was basically London with zombies—the movie was directed by the same guy who made Shaun of the Dead). I guess Cole was like, "We gotta do that, but in New York!"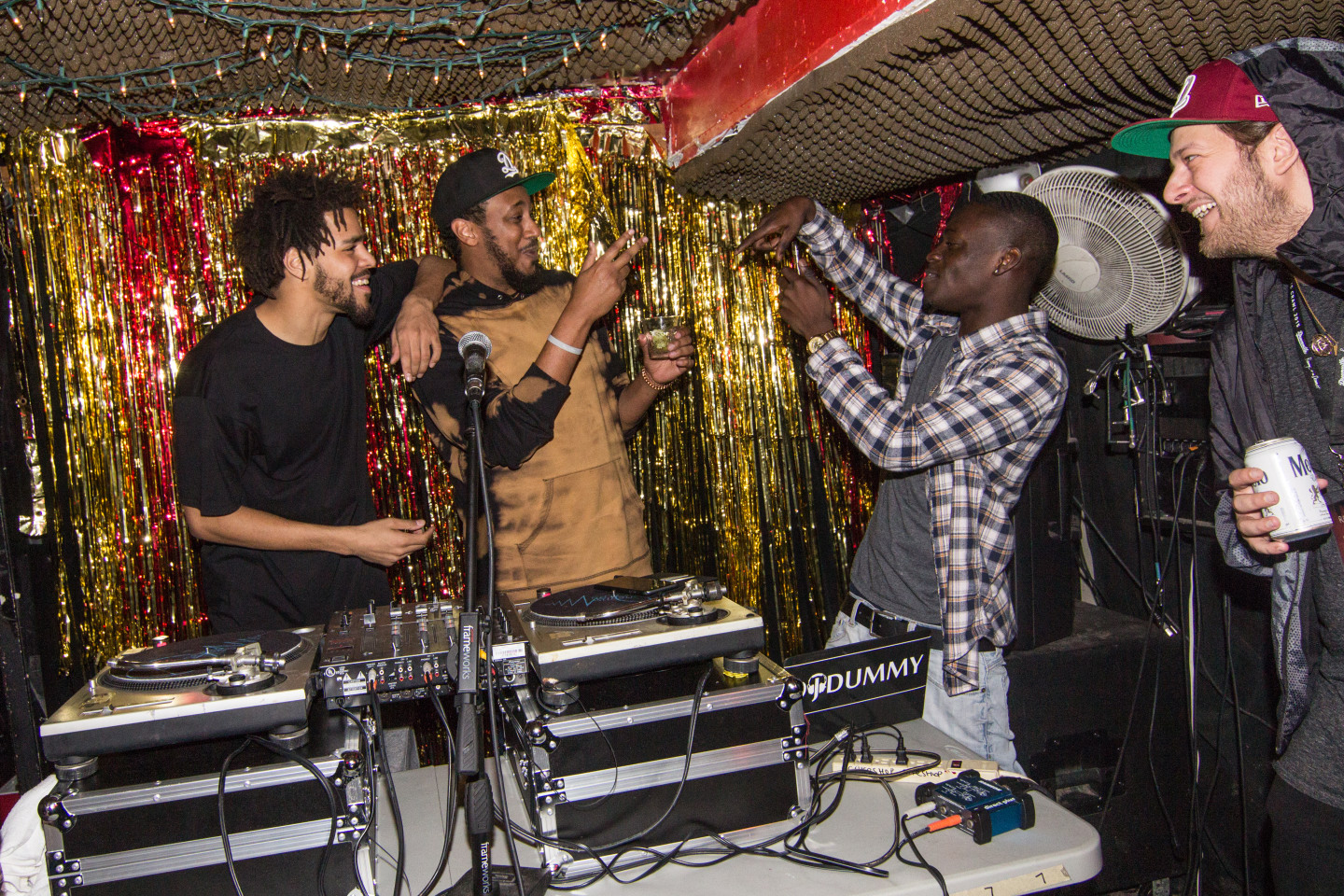 The guys ran through three small venues in a matter of hours. Cole's new signees got to get a taste of the adoration Cole's fans have been spoiling him with for years. Along with Cole, the new Dreamville squad is Cozz, Bas, Lute, and Omen—all four received lengthy amounts of time on stage. As they moved from Cake Shop to Drom to SOBs, everyone tried not to get bombarded by Santacon participants. The shows were only promoted through mysterious Instagram captions and flyers that were passed out in the morning, but every venue ended up packed to capacity. The fans were pretty damn happy, too.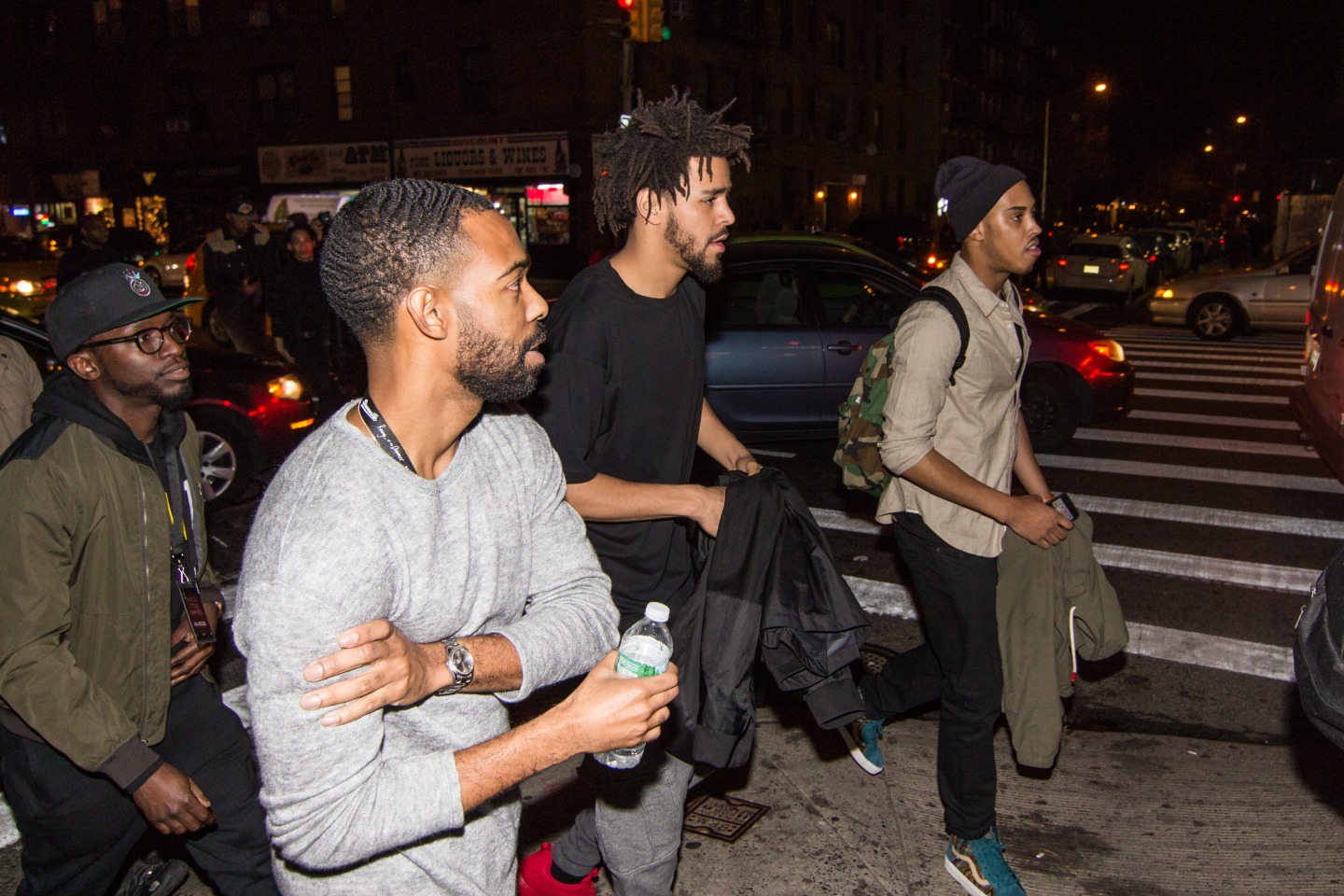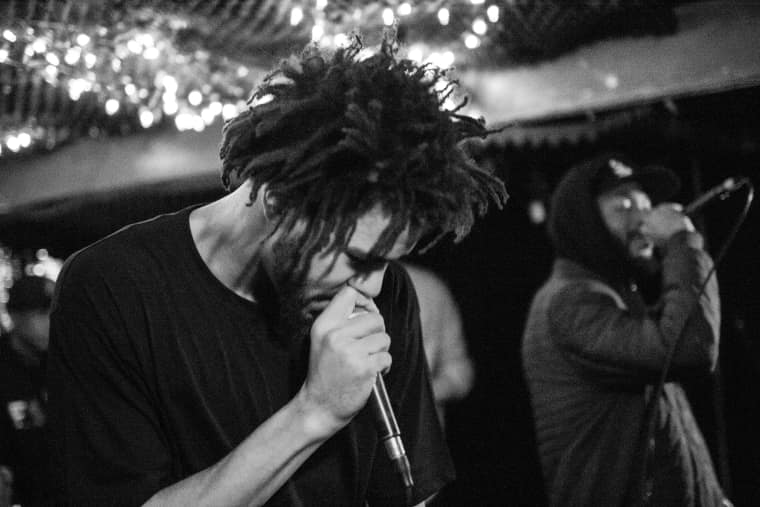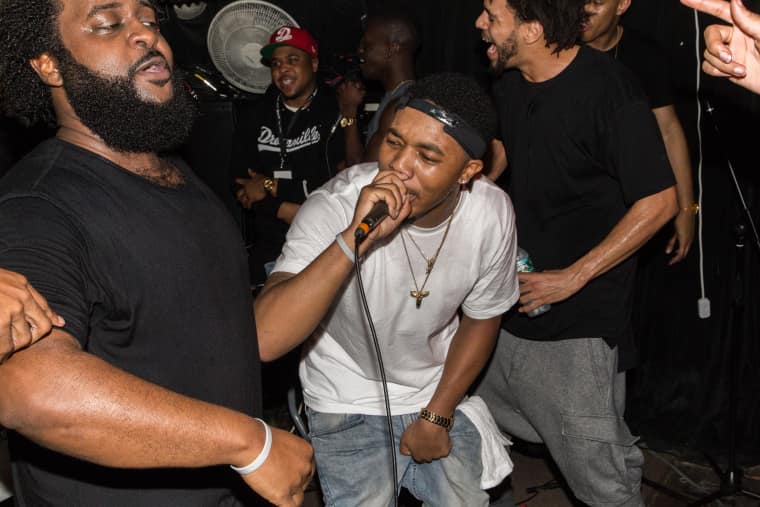 Cozz is from Los Angeles. He kept telling people how this was the most fun experience of his entire life. Bas is from Queens, and he was smiling the entire night, except for when he was performing some of his darker songs. It was apparent that these guys really fuck with each other and each other's music. When they weren't performing their own songs, they were standing to the side, rapping the word's to their labelmate's songs, with just as much energy.
Cole has always been into spontaneous gestures—putting on shows that only cost a dollar, showing up at protests—he always seems to be in the spirit of giving himself to his fans. And for the other members of the Dreamville crew, standing onstage beside one of the most successful rappers in the industry and receiving his co-sign, seemed like a dream come true. Cole wants to show people that life can come full-circle for people who want to achieve their dreams badly enough, and this bar crawl felt like it actually proved that.