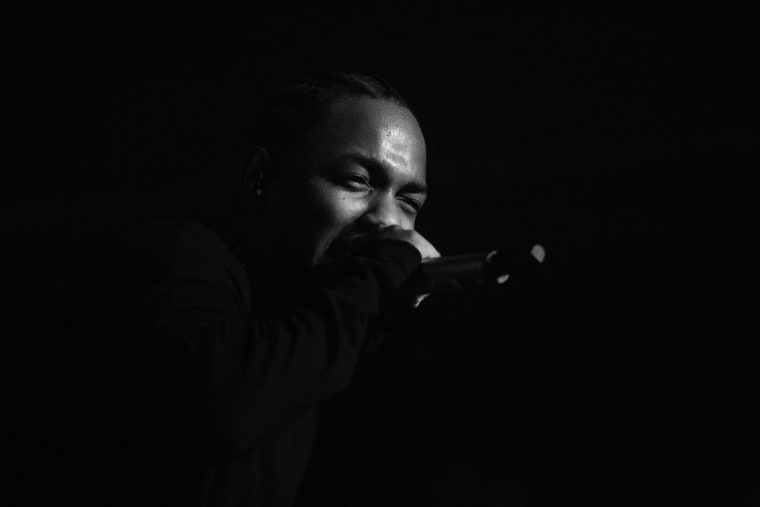 In a recent interview with NPR, Kendrick Lamar talked about his connection with his hometown of Compton, which remains strong despite the rapper's rise to international stardom. "You grow up inside these neighborhoods and these communities," he explained to David Greene. "You have friends, friends that you love, friends that you grew up with since elementary. And you have their trust, and you have their loyalty. So it brings influence. So no matter how much of a leader I thought I was, I was always under the influence, period."
"You can have the platinum album," the MC continued, "but when you still feel like you haven't quite found your place in the world—it kind of gives a crazy offset. When you go inside these places, no matter how much money you have, no matter how much success, when you still feel like you're not comfortable, where's the feeling in that?"
The MC suggested that this dissonance will continue to animate his work: "As long as I'm doing it right now, I'ma continue to say just a little bit more that pertains to what's going on."
Lamar's To Pimp A Butterfly album was nominated for 11 Grammy awards. Read FADER's review of his performance in New York City earlier this year.