Of Course Hinds' Fans Are As Cute As They Are
The crowd at the laid back Spanish rock crew's record release party in Brooklyn was 😍 to the max.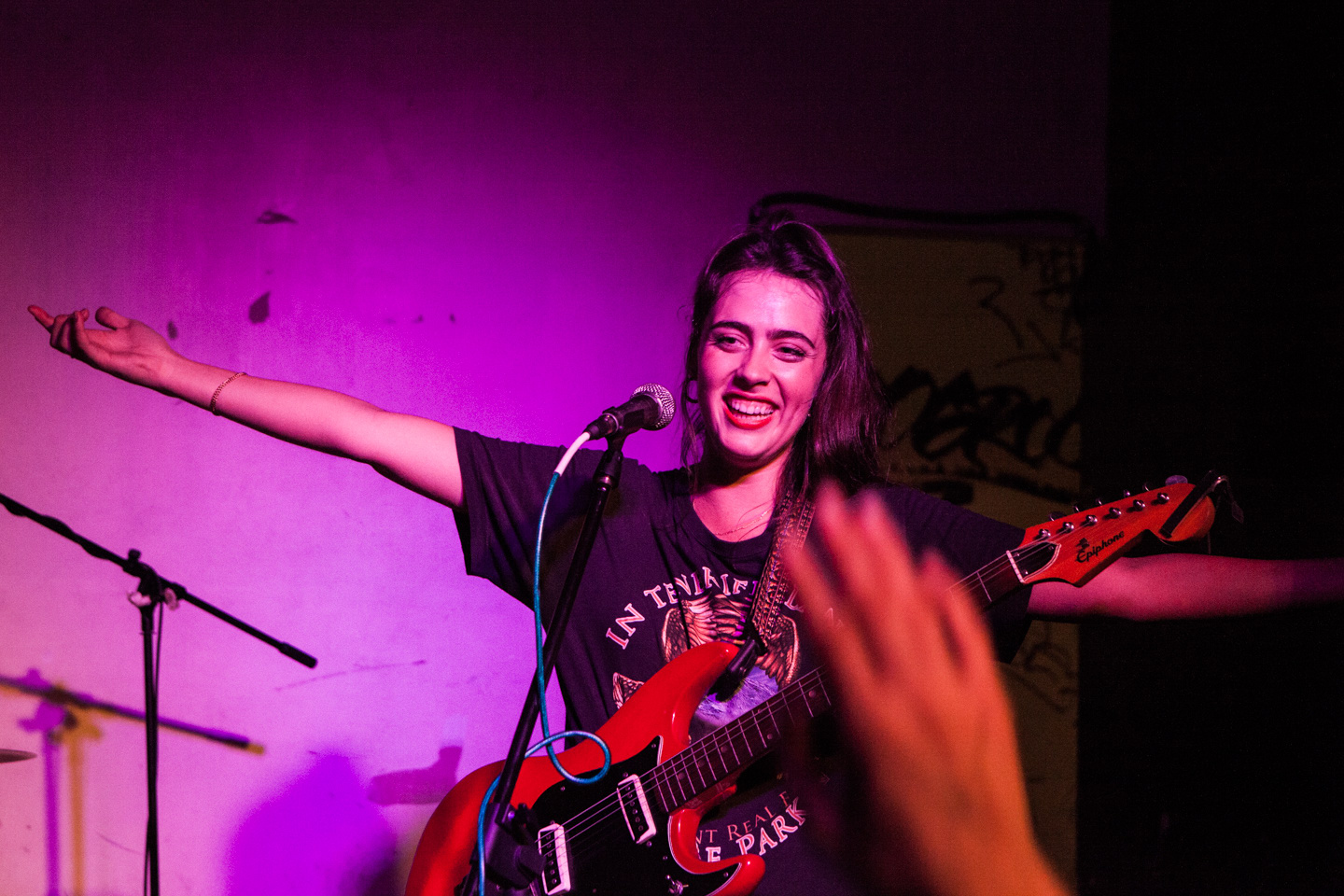 It was cold in Brooklyn last night, but the folks who showed up for Hind's record release show at Palisades didn't let that harsh their cute. Swaddled in scarves, comfy in socks and sandals, draped in brand emblazoned jackets—everyone looked cozy and cool. Oh, and of course the girls rocked.