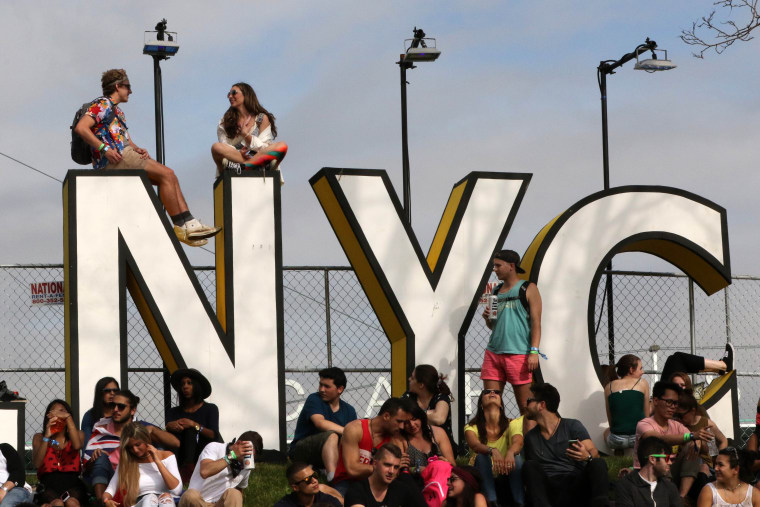 Last year, news broke that the entertainment company AEG was hoping to host a multi-day music festival in Flushing Meadows Corona Park in Queens. Not long after, MSG, and Founders Entertainment also showed interest. The organizers of Governor's Ball, nervous that this would hurt their business, petitioned Mayor Bill de Blasio to reject the proposals, suggesting that "the timing of this proposed event is an aggressive, greedy attempt by AEG to push a small independent company of born and bred New Yorkers out of business and out of the market." (Reps for AEG did not return multiple requests for comment.)
According to The New York Daily News, the proposals failed to meet the requirements of the City's Parks Department. In a statement, Parks Commissioner Mitchell Silver noted, "Parks reviewed all permit applications thoroughly. While we are heartened by the interest in one of Queens' most historic parks, our primary concern is ensuring the park is available for the many New Yorkers who call Flushing Meadows Corona Park their backyard."
"Events of any scale that enhance our borough are encouraged," Queens Borough President Melinda Katz told The Daily News. "The use of our public parks, however, needs to be publicly vetted and coordinated under an official city policy, because the absence of one renders the entire process unfair."
While the events will not take place in Flushing Meadows, that doesn't mean they're completely off the table. Parks Department spokesman Sam Biederman told FADER, "Parks is looking forward to working with AEG on a June 22 to 24 event on Randall's Island."
Check out this year's Governor's Ball lineup.
Update—1/12 12:31 pm—the festival, called Panorama, will take place at New York City's Randall's Island Park on July 22-24
In a statement provided to Billboard, Goldenvoice's Mark Shulman said, "We look forward to bringing Panorama to New York City and introducing a new festival that showcases today's top music acts." The festival's new date is seven weeks after Gov Ball, instead of two weeks after which is what was originally proposed.