Yams Day Was Beautiful
A year after A$AP Yams' death, family, friends, and fans celebrated his life at the first annual Yams Day tribute concert at New York's Terminal 5.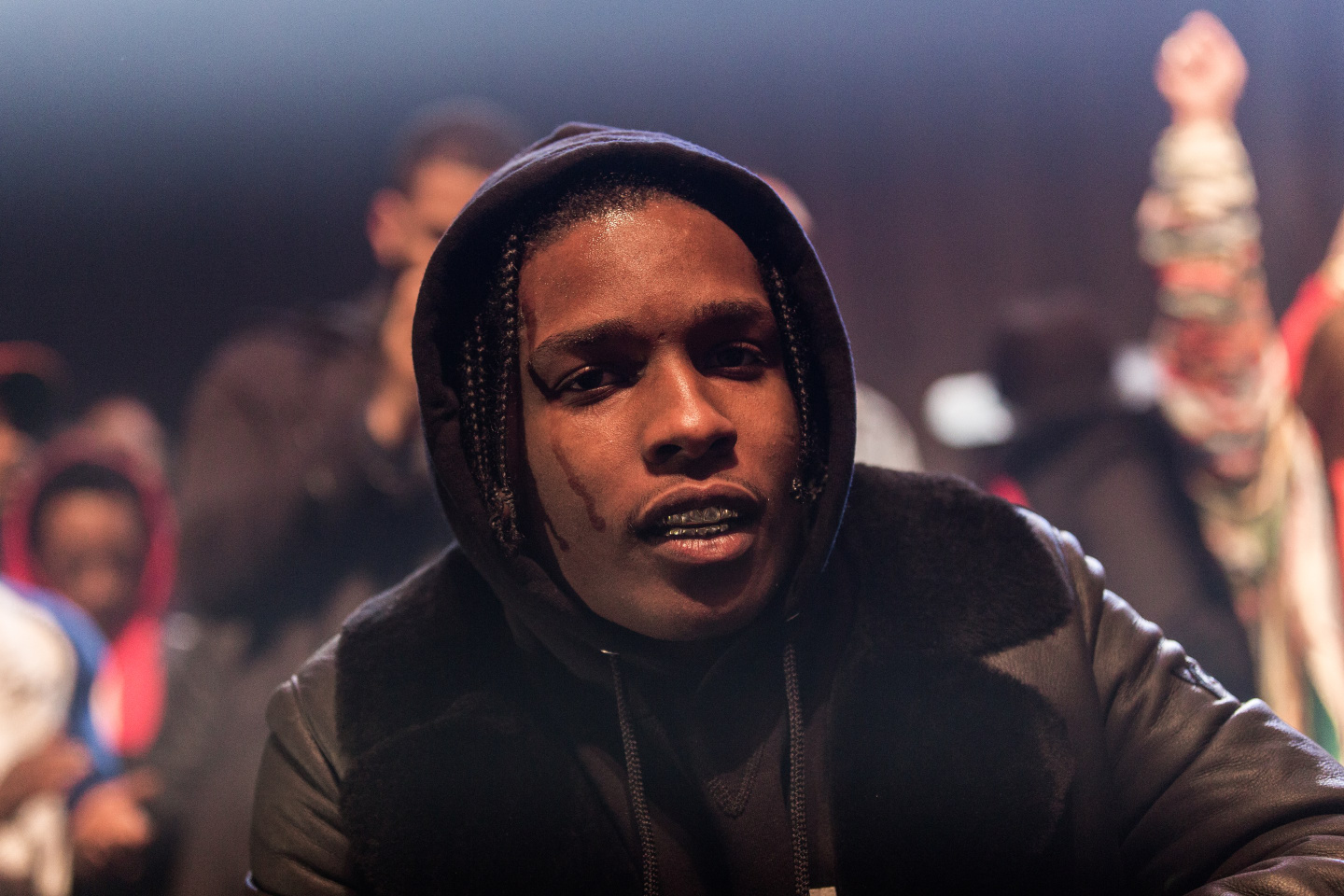 It feels like everyone in New York has a story about A$AP Yams. The A$AP Mob founder and so-called "spirit guide" was known for his magnetism, and for making even the most casual of acquaintances feel like dear friends. By the time of his death a year ago, Yams—born Steven Rodriguez—had amassed an army of devotees, some with stories of late-night gambols across New York (and, eventually, the world) and others with memories of jokes and words of inspiration doled out via Tumblr and Twitter. The essence of those stories were relived in real time on Monday night, when family, friends, and fans congregated at Terminal 5 for the first annual Yams Day, a tribute concert organized by Yams' mother, Tatiana Paulino, and the A$AP Mob on the anniversary of his death. In many ways, Yams Day was exactly what years of attending rap shows in the city would lead you to expect from an event of its nature—overzealous security, guestlist drama, and set times that bled into one another. But mostly, it was a simple, honest elegy for a remarkable man and his moment in history.
Near the entrance to Terminal 5, a cavernous west side venue better-suited to massive raves than actual concerts, there was a face-painting booth where fans were able to model their faces into Yams signature appearance; throughout the night, dozens of people walked around sporting temporary facsimiles of the bruise-like birthmark that famously covered one of his cheeks and the tiny cross that was inked over the other. Elsewhere, kids wore bathrobes over their assorted streetwear, in tribute to his #cozyboy lifestyle. On stage, an Ikea Klippan couch was upholstered with Coogi sweaters and duct tape, also in tribute to Yams' affinity for the Australian brand that became a symbol of hip-hop luxury in the '90s.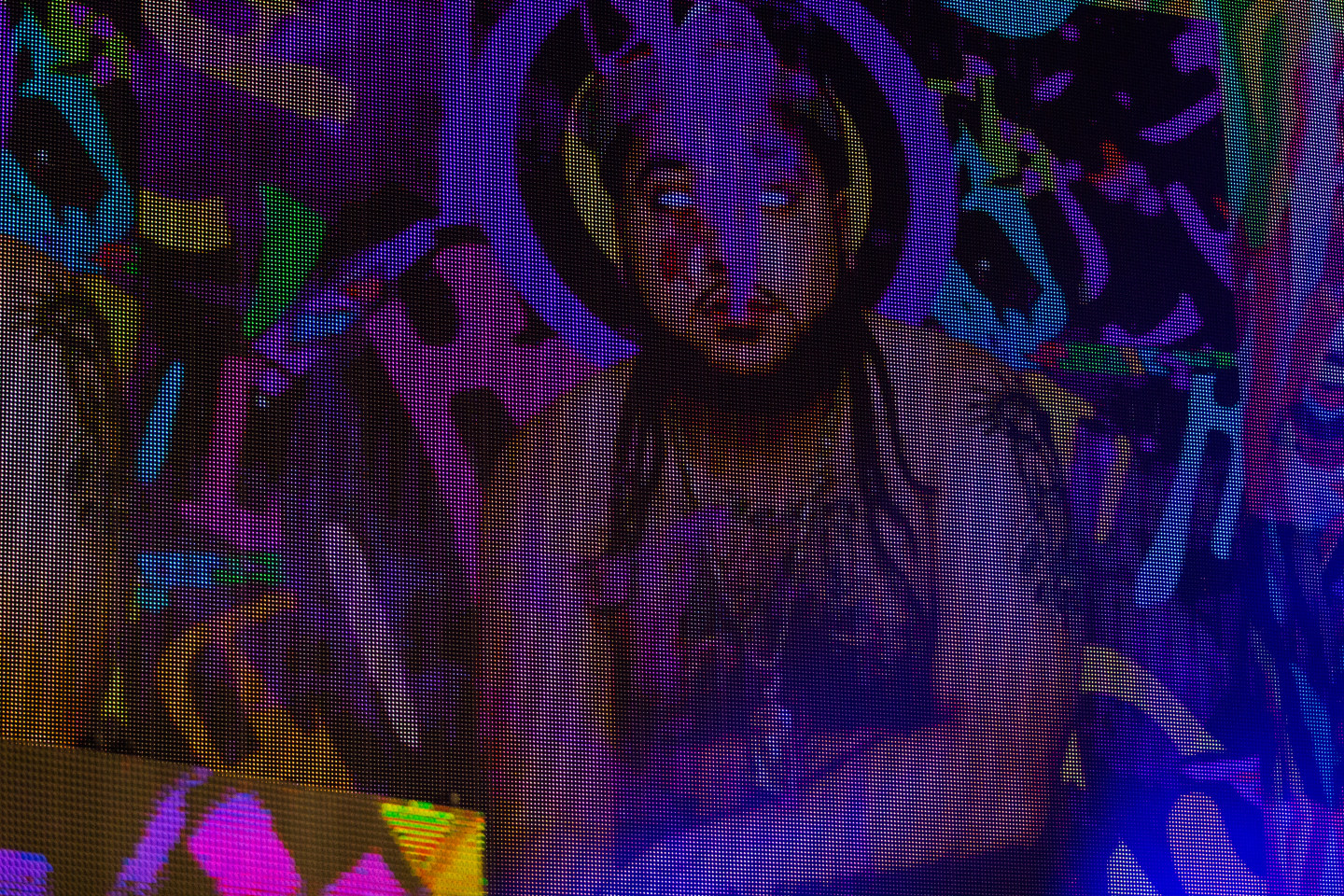 The evening's performances largely favored New York artists Yams fucked with or whose careers he had a hand in: members of the A$AP Mob—from Rocky and Ferg to Bari, Twelvvy, Nast, and Ant—others like Action Bronson, Da$h, RetcH, and crews like Flatbush Zombies and Joey Badass' Pro Era. Other performers, like Philly's Lil Uzi Vert and Atlanta's Madeintyo, have largely started to buzz in the year since Yams' death, but stand out as guys he might have unofficially mentored or shared genuine words of wisdom with as he watched their ascent. A$AP Mob's closing set, a Hennessy-swilling free-for-all that featured an appearance by French Montana and sing-a-long renditions of the Mob's biggest hits, came after a quick word of thanks from Yams' mom, who had draped a Coogi sweater around her waist. Just as the crowd had spent much of the night making noise for her son, she was treated to warm bouts of applause, to which she announced the creation of a non-profit in Yams' honor. For an outsider peeking in, it felt like love.
Since his death, much of the conversation about Yams' legacy has focused on his role in reinventing New York rap and its attendant culture; by many accounts, his efforts changed the city and the way many of its young residents felt about it. How he recast a popular Tumblr account into a multi-million dollar business was no less than an act of genius, for which he deserves to be lauded. But among the most heartening strands of eulogizing, official and unofficial, that have poured out after his passing was the constant reference to his kindness.
The thought resurfaced in the wake of David Bowie's death a week ago; while Bowie's contributions to the landscape of music, art, fashion, and modern human life are worthy of all the memorializing, the stories that echo loudest are about his little acts of caring, the generous gestures performed with no expectation of reciprocity. So, too, is this true of Yams. Friends speak of unsolicited words of support he would send in random iMessages, peers remember the selflessness he showed in giving their music and nascent ambitions a chance. A$AP Rocky, in a New York Times interview last year, told the story of he and Yams' only fight: it ended with Yams volunteering a personal sacrifice out of loyalty.
A word I recently found in the Dictionary of Obscure Sorrows, a Tumblr project that defines previously unnamed human sentiments, comes to mind: dead reckoning, n., to find yourself bothered by someone's death more than you would have expected, as if you assumed they would always be part of the landscape, like a lighthouse you could pass by for years until the night it suddenly goes dark, leaving you with one less landmark to navigate by—still able to find your bearings, but feeling all that much more adrift.