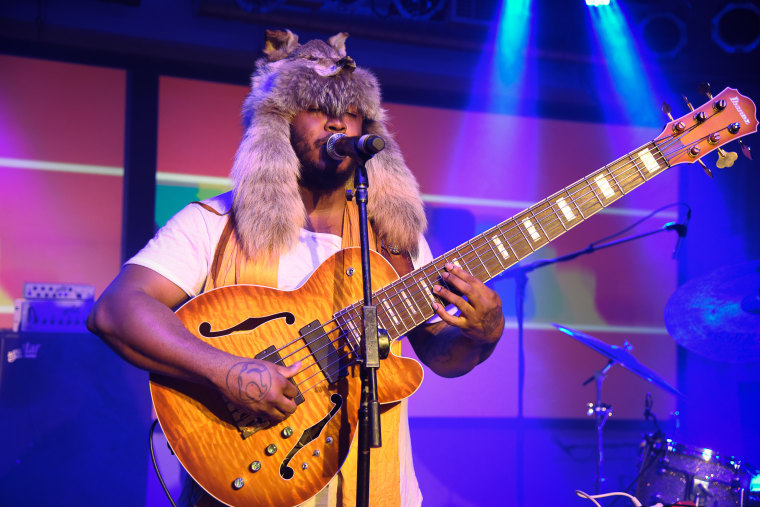 Thundercat revealed a previously unheard, currently untitled song this week in an interview with FBi 94.5. The track is a collaboration with Mono/Poly. In the past, the two worked on "Heartbreaks & Setbacks," which appeared on the bass virtuouso's 2013 album Apocalypse. The slippery funk and delicate vocals on "Heartbreaks & Setbacks" made it one of the poppiest songs on the record.
Before playing the new song, Thundercat would say only, "This song is about having a, basically, when you get stuck, I don't know, should I just play it?"
In the accompanying interview, Thundercat talks about working with Flying Lotus and Erykah Badu, both of whom encouraged him to be honest in his music at all costs, and plays songs he likes by David Bowie and Wings. Listen here. He drops the new track after the 14 minute mark.