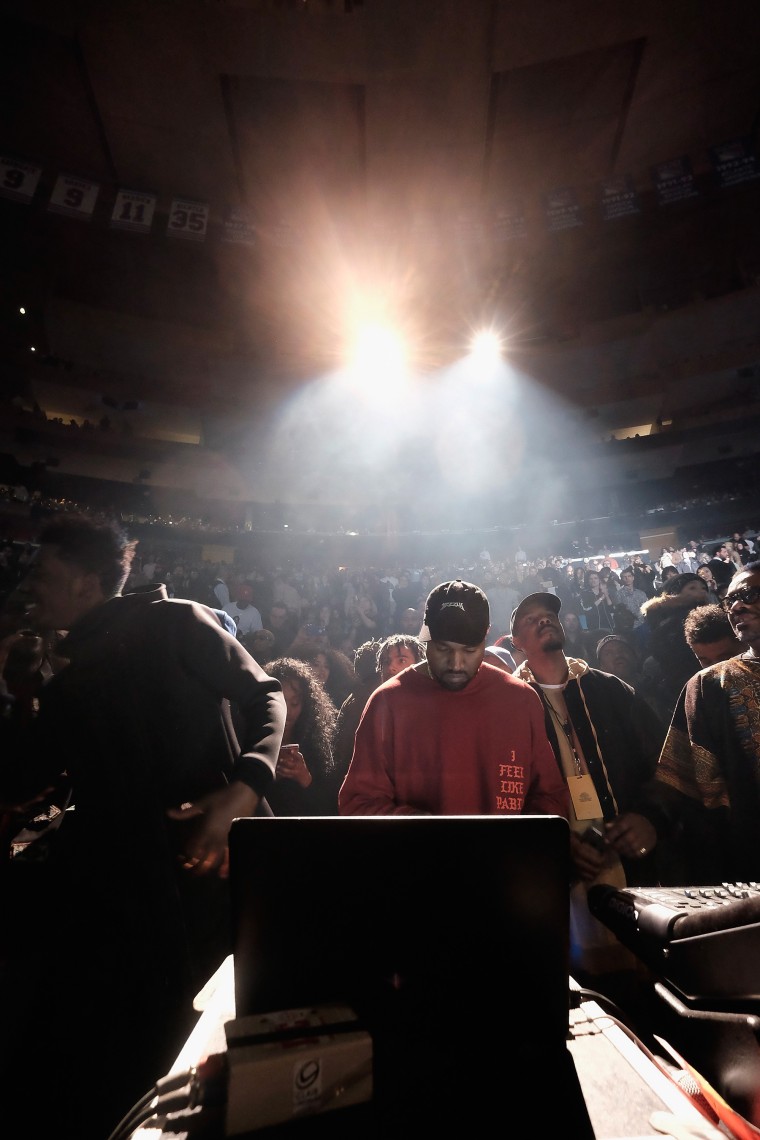 In a recent story for Artnews, Vanessa Beecroft discusses collaborating with Kanye on his recent album premiere/ Yeezy Season 3 event at Madison Square Garden. "Kanye told me, 'Do whatever you want,'" Beecroft remembers. "I said, 'Do you want to show your collection?' And he said, 'I don't care, just do whatever you want.'"
The artist also suggests that she did not know who Kanye was when he initially approached her to work together in the '00s. "I don't know anything about pop culture," she explains. "I don't listen to music. And when he approached me I decided to work with him because he was my alter ego: An African American male, and I was a white woman. So I said, it's perfect, I'm going to take advantage of this channel to do something I could never do before... I do it all for Kanye."
At the end of her interview, Beecroft says that Kanye's next video will be filmed in Mexico at a location that she found. She did not reveal which song from The Life Of Pablo will receive the visual treatment.
Read the whole story here.