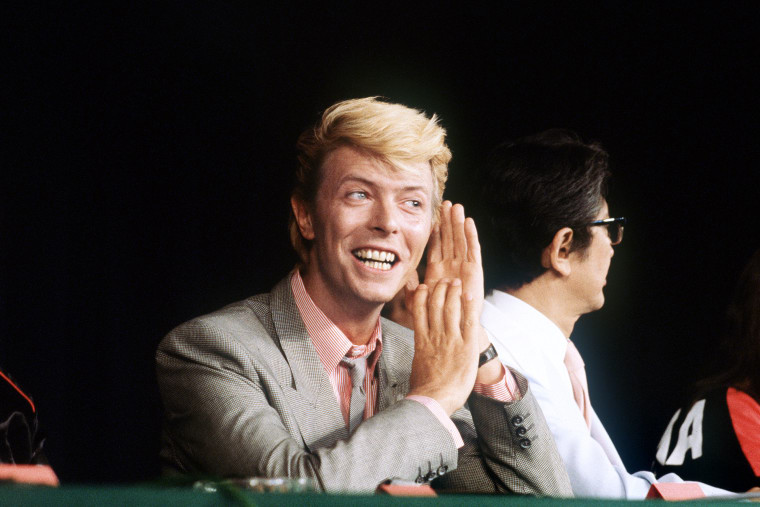 The latest David Bowie tribute will have a heavy social media component. This Thursday marks the start of UNBOUND: A ★ InstaMiniSeries, "a journey of evocative images inspired by the... music, lyrics and artwork" from Bowie's ★ album. The 16 episode series features Tavi Gevinson, whose role is labelled simply "protagonist," and the actress Patricia Clarkson, who plays a lounge singer.
According to a press release, "Bowie saw in InstaMiniSeries an exciting new platform to explore interpretation of and storytelling within his music. Stopping short of an artistic collaboration, Bowie instead opened the doors last fall to the InstaMiniSeries creative team, Carolynn Cecilia and Nikki Borges, and provided them advance, unmediated access to the music and images from ★ thus allowing them to create their own visual interpretations of the songs, with no limits or preconditions on his part."

"David Bowie has always been about reinvention over repetition," Borges said in a statement. "Remarkably honest and passionate in his work, his innovations have influenced our own work as we transform a social media platform into a creative outlet. We are grateful to have the opportunity to participate with the chameleonic rock icon and honored to be entrusted with interpreting his art."

"David Bowie was a trailblazer, not just in the world of music, but in the art of storytelling," adds Celia. "Whether through lyrics, melodies, film, theater or mythical persona he never fails to transcend WHAT WAS and set the tone—and the bar—for what CAN BE. As story-tellers and music lovers, who better for us to be inspired by than David Bowie?"
Watch a preview below.