The FADER Weekend Reading List
How the microwave was invented by accident, the oral history of the most viral day ever, and a midlife-crisis nightmare.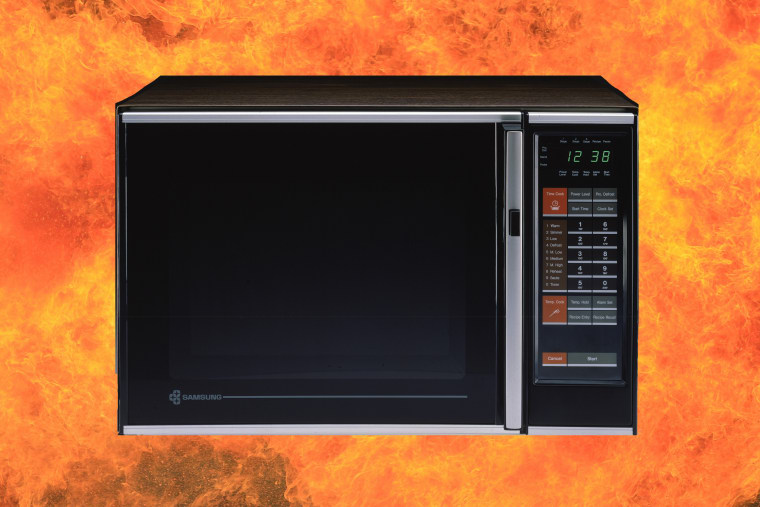 Matt Blitz, Popular Mechanics
Seventy long years ago, a Raytheon engineer named Percy Spencer accidentally melted his peanut butter cluster bar snack with a military-grade magnetron. Blitz got the whole, gooey story of how it happened, with help from Spencer's grandson. Thank you, blessed Percy Spencer, for giving us the gift of the food zapper.
Zach Sokol, Vice
Vice has a new column dedicated to the dreams inside creative people's noggins—"a series for dread-filled dreamers and stressed-out somnambulists," as Sokol puts it. In this first one, the ever-hilarious H. Jon Benjamin (of Bob's Burgers, Archer, Master Of None) details his middle age crisis stress dream and gets his head shrunk by a dream analyst. 💤
Aimee Cliff, The FADER
"I don't want to be defined, I just want to be this energy," French pop star Christine and The Queens (aka Héloïse Letissier) told Cliff for The FADER's global issue. "I would love to eventually be recognized as a voice and energy, not really like a singer. You can associate me with a vibe and nothing else. I'm trying to become like a pop song. I'm trying to become nothing and everything." Read for more of their sparkling, inspiring conversation.
Rebecca Traister, The Cut
Single ladies, listen here: you are the most powerful voter in America this election year, because the way women live these days is totally different than it used to be. Fewer people are getting married, which means that, "Across classes, and races, we are seeing a wholesale revision of what female life might entail," Traister writes. "We are living through the invention of independent female adulthood as a norm, not an aberration, and the creation of an entirely new population: adult women who are no longer economically, socially, sexually, or reproductively dependent on or defined by the men they marry." Single ladies, please use this power wisely. But also: hell yes.
Carter Maness, The Awl
When layoffs happen in this beautiful and terrifying digital age, emails are deactivated, Slack accounts go dark, and passwords change in the blink of an eye. Sometimes maybe even before the employee has been informed they've been let go. Maness at The Awl sheds light on the deranged phenomenon of layoffs as "denial of access."
Aniefiok Ekpoudom, The FADER
South London's Section Boyz mine the gray area between rap and grime, have been co-signed by both Drake and Skepta, and explain the secret to their success as "Vibes, energy, and tree o'clock." Sometimes they're rock stars and sometimes they're grime artists, they say. They know they're not categorizable and that's the future.
Charlie Warzel, BuzzFeed
One year ago today was pretty much the most viral day of all time. Those llamas escaped in Sun Valley, the blue/black/white/gold dress made its debut, and also a bunch of other stuff (the net neutrality decision, Donald Trump's first serious bid for the White House, D.C.'s weed legalization, etc.). This is the story of how it all went down, according to the people who were actually there, IRL.
Haeyoun Park, Josh Keller, and Josh Williams, New York Times
This is an infographic of exactly how white (and male, and probably straight) the forces of authority in this country are—from senators to CEOs and Hollywood execs. Sincerely gag-worthy. Happy Oscars weekend!