Meet Jaala, The Artist Making Off-Kilter Rock For Finding Trouble, Or Yourself
In this week's GEN F, a punk-voiced Australian writes eccentric songs for misfits.
When she was recording her band's debut album, Cosima Jaala leapt around the studio, whiskey-drunk and mostly naked, with a wildness that surprised even her. "It was a magical summoning of power," she explains when we meet in the shady yard of her Melbourne share-house,"[It was] something that I didn't really have at the time." The resulting record, Hard Hold, has been described as jazzy, but Jaala rejects most of those comparisons. "If a chord isn't major or minor, people just say it's jazz," she says. Rodeo-riding the dynamic instrumentation is her soulful, elastic voice, which Jaala attributes to the cigarettes she smokes throughout our talk. Producer and engineer Paul Bender, who also plays bass with Australian neo-soul quartet Hiatus Kaiyote, was the one who first urged her not to be shy with her singing. Now she holds little back, ripping out anguished screams one second and dropping to a rattling husk the next.
Jaala was raised in Queensland, in a working-class beach town southeast of Brisbane with plenty of insidious ugliness: underage sex, hard drugs, gambling. "I started binge-drinking young because it was the kind of thing you did," she says. "There was no real scope of the outside world. It was this reality that I figured out from a young age I didn't want to be in." I'd rather give my two good playing hands than stay in that hot climate and marry one of those men, she vows over a couple sideways chords on "Salt Shaker."
As a young teen, Jaala escaped the humdrum grit of Queensland with her close friend, Maddie. "We started creating our own personal myths; we went through the existential phase of 'Oh, everyone's just moving the furniture around. Let's get out of here and be us'," she tells me. "We would go to the bookshop and find literature that spoke of the outside world." The book Jitterbug Perfume by Tom Robbins, which tells of the "iron and fuzz" required to steer one's own destiny, was the catalyst that eventually encouraged her to skip town.
First she moved to Brisbane, where she haunted the pokey indie venue Ric's Bar and observed the power held by cocky guys in rock bands. At 19, she moved to the creative hub of Melbourne and formed bands of her own—groups that teetered the line between punk and performance art, and had names like Velcro Lobster and Mangelwurzel—before focusing on her eponymous project in late 2014, and filling out its lineup with drummer Maria Moles, bassist Loretta Wilde, and guitarist Nicolas Lam. The result was a fleshed-out sound that channeled the vibes of classic indie misfits—particularly the buoyancy of X-Ray Spex and the temperamental rhythms of Throwing Muses.
"If I was living a hundred years ago, I would have been institutionalised or murdered."—Cosima Jaala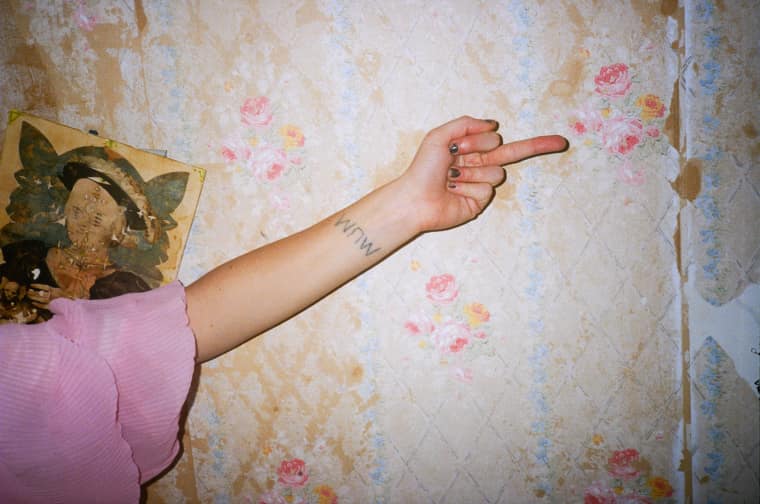 Hard Hold documents a breakup, something Jaala says she felt better about when she heard Vulnicura, Björk's 2015 album, which gorgeously chronicles the dissolution of a relationship. "I don't think he's too happy about these songs," she says of her ex, "but he does the same thing with his band so it's a pretty even playing field." For Jaala, the record is like reaching out to her troubled teenage self. "When you had a hard time growing up, you want to send messages back: it's going to be okay." The ultimate gift, she reckons, would be to touch a nerve with those teens the way songwriters like Martha Wainwright and Jeff Buckley did with her. "They were so openly emotional and female, and so is this," she says. "My album should just be called Songs From My Cunt."
Near the end of our chat, Jaala fidgets with her blonde mop of hair and exhales a cloud of white smoke with gusto. She's got the sort of presence that seems like it could get you both into a lot of trouble. "Last year was the most wasted year of my life," she says, as if to confirm. "But it's turned out to be the most fruitful, which is fucking hilarious." This unruliness is evident across her project: in press photos, she's lying in a bath with a rubber ducky; in videos, she's sat on a toilet with tampons inserted up both nostrils. "Music innately is childish and playful," she says. "When you're older, you're taught to shut that side of you off. But there are spirits that can hang around and compel you to do things." She thinks for a moment. "If I was living a hundred years ago, I would have been institutionalised or murdered."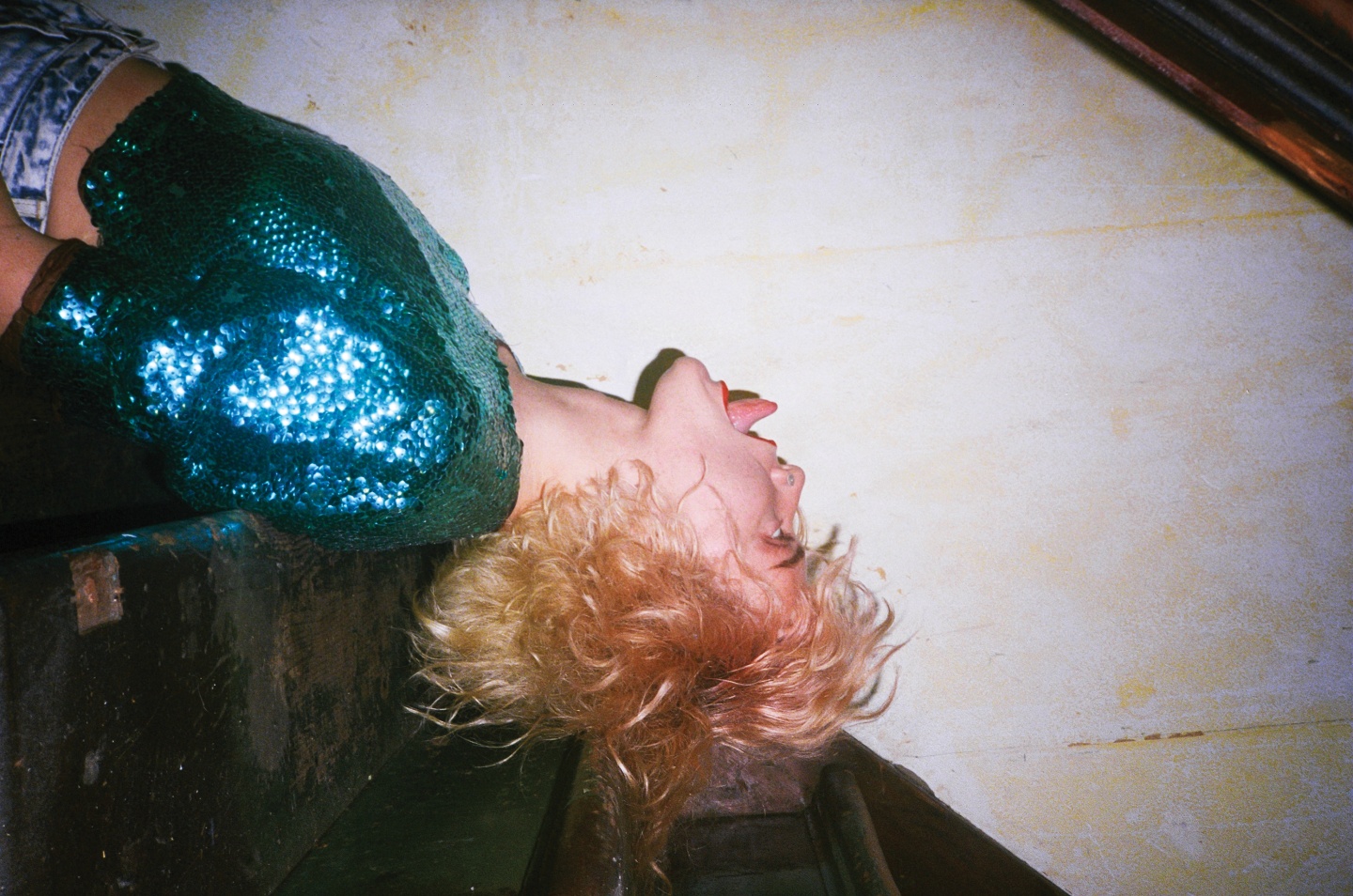 From The Collection:
GEN F