The Organization Behind The Large Hadron Collider Is Offering An Artist Residency
Make art with CERN.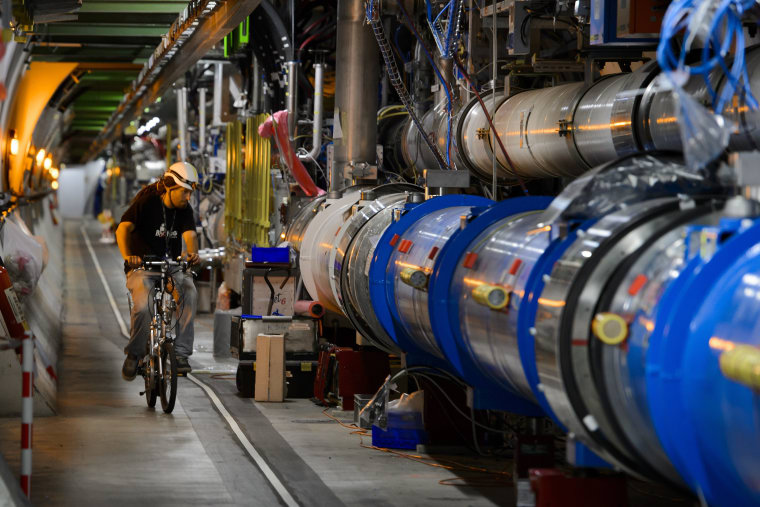 CERN, The European Organization for Nuclear Research and the foundation that built the Large Hadron Collider, wants artists from around the world to apply for a shot at its annual COLLIDE International Award, Smithsonian reports. If your creative design is chosen, you and a CERN scientist will collaborate on a project merging the worlds of science and art.
Since 2011, CERN has given out awards to artists in varying fields. But this year, CERN will be joined by the Foundation for Art and Creative Technology (FACT). Together they will offer an all-inclusive three-month residency spent in both Geneva at CERN and FACT's Liverpool base, plus a prize of 15,000 Swiss francs.
FACT's director Mike Stubbs said in a statement: "Encouraging curiosity is central to our agenda, and introducing the public to experimental and open-minded artists is an amazing way to inspire creativity both within science and arts." CERN has a history of collaborating with artists outside of the COLLIDE International Award. They previously hosted Deerhoof for a jam session and commissioned an original piece of chamber music based on data recieved from the Large Hadron Collider.
Previous winners of the COLLIDE International Award include sound artist Bill Fontana, who created "Loud & Underground", and Fragment.in, a group of designers.
Want your shot at creating something next to machines that are unlocking the secrets of the universe? Apply here and read more about the award and its criteria here. Submissions are open from now till May 23.