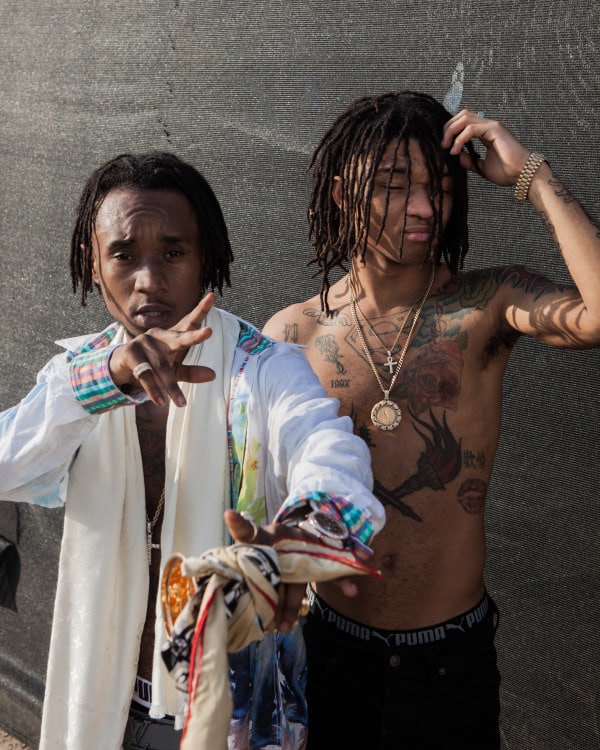 Yesterday Rae Sremmurd announced the imminent arrival of "Over Here" on Twitter. The track appeared today along with what the duo referred to as "a crazy interactive video" put together with help from Doritos. You can watch here on your mobile device.
Lately Swae Lee and Slim Jxmmi have been busy helping others: their "By Chance" single is supposed to appear on Mike Will Made It's next mixtape, and the Trail Mix project promoted new members of the Sremmlife Crew. Meet Rae Sremmurd's entourage.
Update, 3/25/2016, 11:55 p.m.: Rae Sremmurd shared a non-interactive version of the "Over Here" video today.
While the original "Over Here" clip was only available on mobile devices, the duo put out an alternate visual today for those who prefer to watch on their computers. The video includes spaceships, dinosaurs, and flying skateboards; at one point, the screen flashes a message: "turnt level: maximum." Watch below.