Bitpop Band Anamanaguchi Release Capsule Silence XXIV, A Video Game Album
The album is a playable first-person shooter.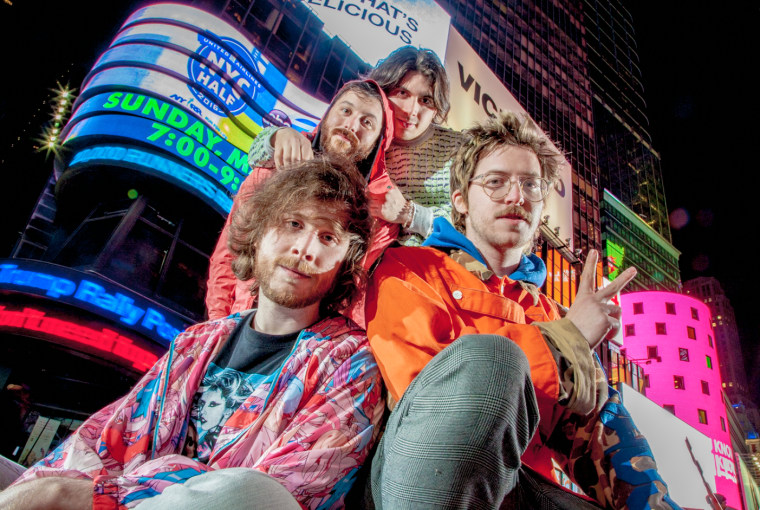 As Kanye West fans wait patiently for the release of Only One: The Game, unveiled at The Life Of Pablo event, it appears another musical act has released their own music experience album game thing.
The eccentric New York electronic group Anamanaguchi have just leaked a video game they were working on for PC and Mac with a mysterious, un-Googleable game developer called NHX. The game, Capsule Silence XXIV, is "a first-person shooter with RPG elements" set in a mysterious world with talking robots, references to the band Sugar Ray, the arcade game Dance Dance Revolution, and a slew of other Japanese pop culture cues.
Yesterday, Anamanaguchi tweeted that "NHX WANTS TO PLUG THEIR BULLSHIT INTO YOUR BRAINS" and "guess working on a big budget game is just as depressing as pumping out singles for blog posts and followers," after leaking the game before its official release, according to GameSpot. The gaming news site also posted a playthrough video of the game.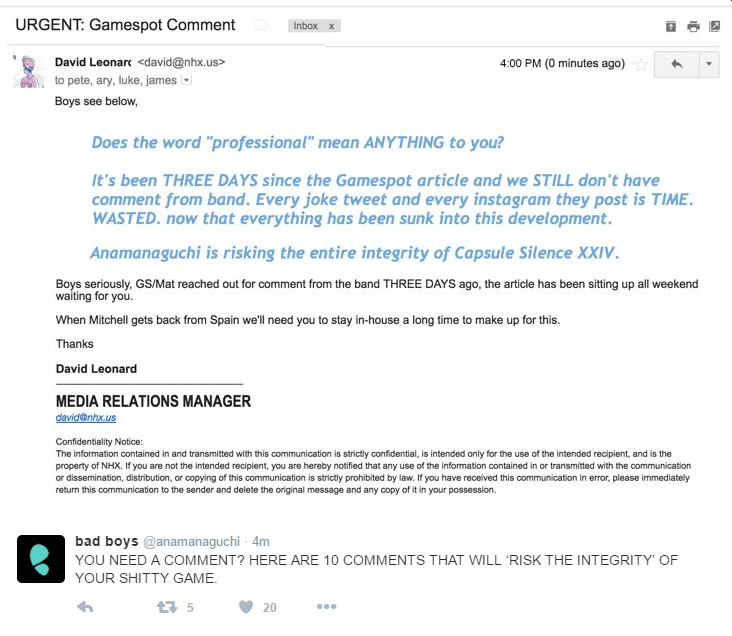 Although the band has since deleted the outburst off their timeline, fans on the band's Reddit page as well as the notorious online message board 4chan have added to the skepticism surround this being a legitimate game, or merely an exercise in hyper-specific Internet subculture viral marketing tactics, confusing fans and gamers alike.
Whether this was a legitimate creative difference with a gaming company with zero Internet presence, or the concoction of a diabolical viral marketing strategy from the group behind the Scott Pilgrim Vs. The World soundtrack, you be the judge. Consensus seems to be that NHX is a creation of Anamanaguchi—the only real presence of the company online is a link to this web browser music video for a very Anamanaguchi-like song called "Anarchy."

As the definition of albums—including how they're accessed and consumed—changes, exploring new mediums like video games as a listening platform presents a compelling new way for fans to experience music, even if it's through the masquerade of fabricated Internet beef between a band and a fictional game developer.
Anamanaguchi are going on tour in April. Check tour dates here. Download their game Capsule Silence XXIV here.