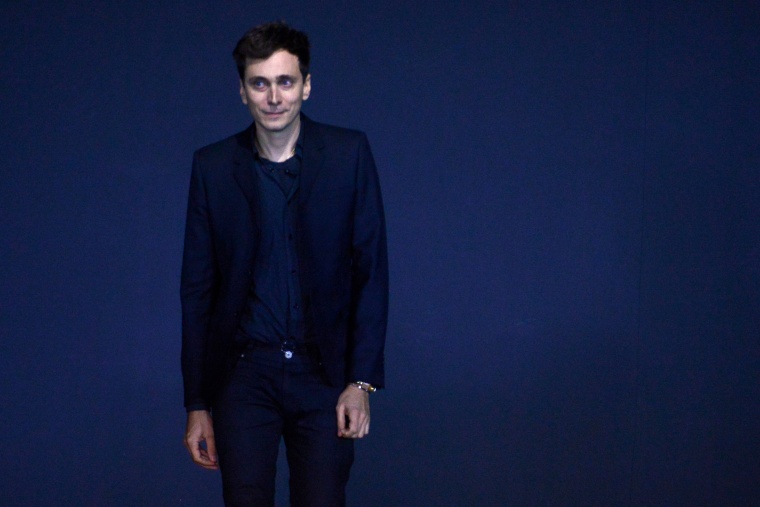 Hedi Slimane, who transformed Saint Laurent into the absolute arbiter of dark-edged cool over a four year reign, has left the building. It's a move that, coupled with Alexander Wang and Raf Simons' exits from Balenciaga and Dior, respectively, is starting to look like part of a larger trend in fashion. If you're not sure what all the fuss is about, we've got a homework assignment for you. Here's some primers, deep dives, and rare interviews to introduce you to the romantic world of Hedi Slimane.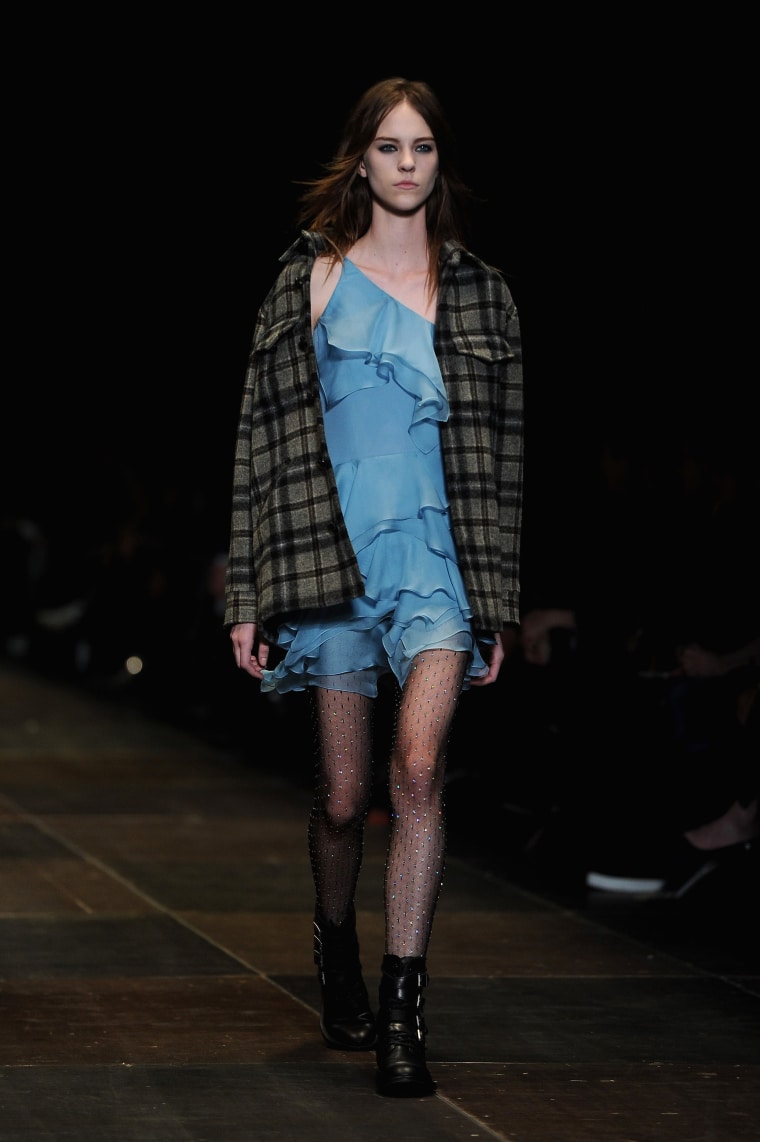 Saint Laurent Fall/Winter 2013
"'People always want an explanation about everything, and I cannot give it to them,' he says, 'because I don't know myself. 'Why did you do a pair of pants like that?' I have no idea. I'm not going to have a twenty-minute political discussion about the necessity for slashed, painted leather jeans. Basically, I don't know more than you.'"
"Among the advances that have been attributed to Hedi Slimane is the hair style known as the "faux-hawk"—a coxcombical variation on the Mohawk, in which the hair is swept up toward the top from the sides. He says that he wound up with this haircut by accident, which is hard to believe, considering how particular he is."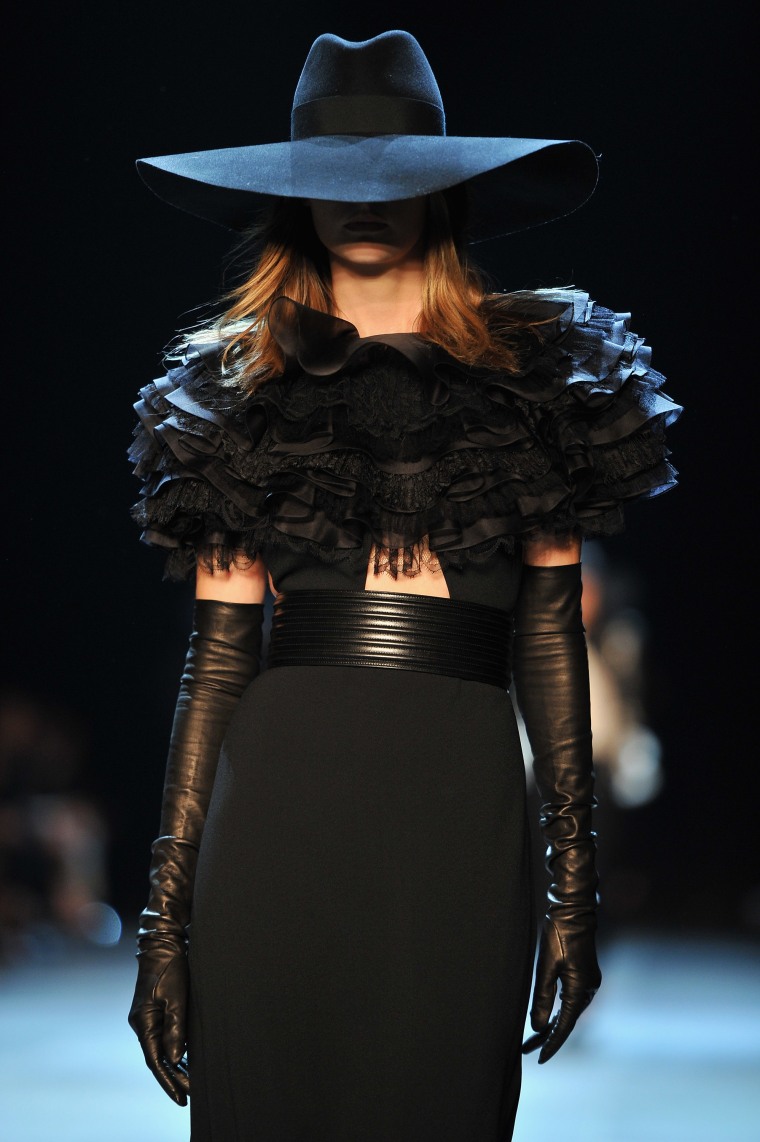 Saint Laurent Spring/Summer 2013.
"Mr. Simons left; he was not forced out. Mr. Slimane, with his insistence on total control and refusal to live in Paris, instead remaining in Los Angeles and making the brand come to him, is no one's idea of a pushover."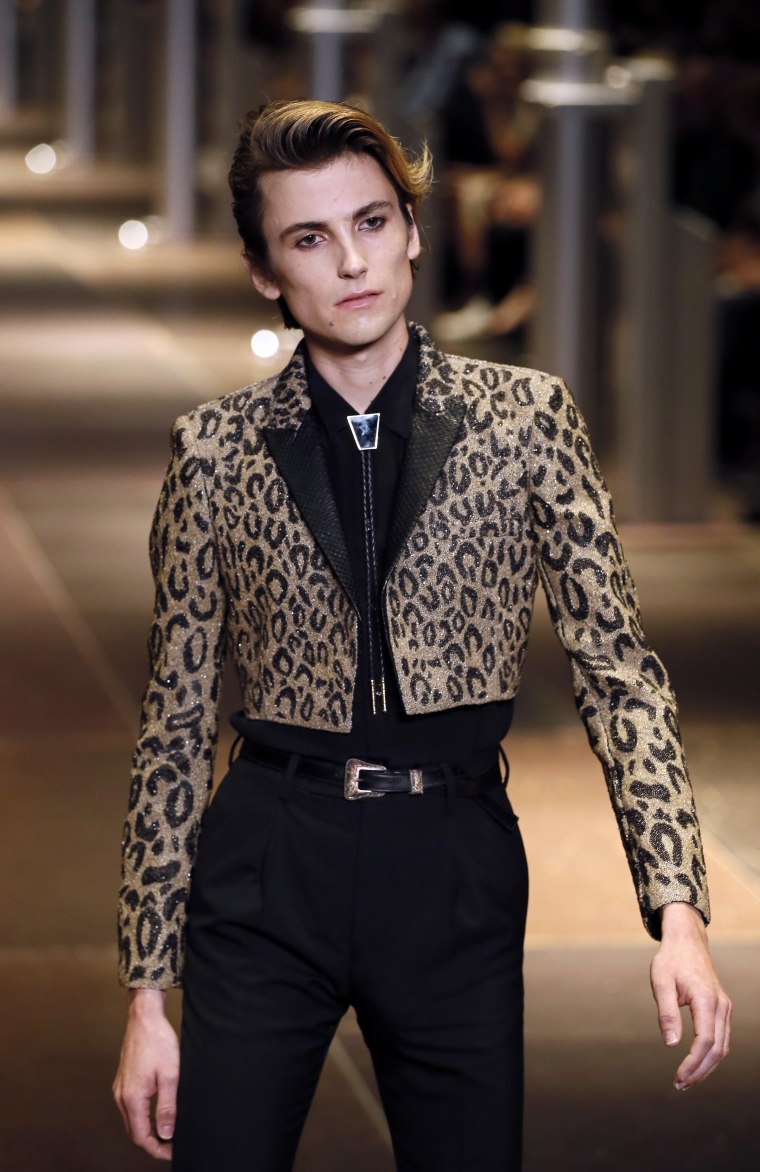 Zachary Cole-Smith modelling Saint Laurent Spring/Summer 2014.
"Betty Catroux, the lithe Left Bank model who was Yves Saint Laurent's close friend and muse, told me she feels more herself in Slimane's clothes than she ever has. 'Hedi saved my life because I don't feel like a girl and I don't feel like a boy. Since he's been there, I've felt so good in my skin.'"
"'Yves wanted to dress the emerging Flower generation, which was his own generation. It was a striking period of Ready-to-Wear for both women and men. Almost fifty years after, the necessity was for me to transpose this idea, Yves' freedom, this age of innocence.'"