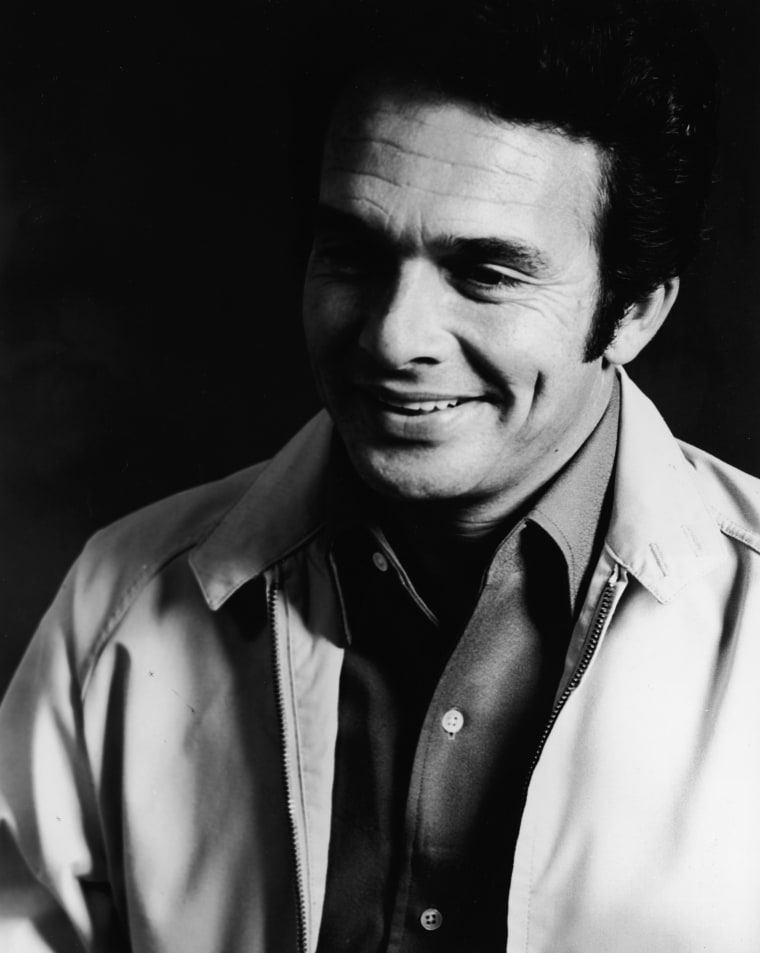 The New York Times reports that the renowned country singer Merle Haggard died earlier today. Haggard was apparently fighting pneumonia. Today was his 79th birthday.
Haggard was born in 1937 in California. He was thrown in jail several times in his youth; during a stint in San Quentin, he caught a performance by Johnny Cash. After getting out of prison, Haggard went on to develop a lean, hard-nosed style of country that exemplified the "Bakersfield Sound."
Haggard was stunningly prolific—capable of releasing two or three albums a year—and consistently excellent, especially between 1966 and 1975. According to The Running Kind, David Cantwell's first-rate 2013 book on the singer, Haggard "charted more than 100 country hits, including… 71 top tens." His admirers include legions of country singers—many of whom have already paid their respects on Twitter—as well as artists from outside the genre like Bob Dylan, the Grateful Dead, and Elvis Costello.
Last summer, Haggard teamed up with Willie Nelson to record Django & Jimmie. (The two put out several collaborative albums over the course of their careers.) Earlier this year, Sturgill Simpson met with Haggard, and Simpson later posted a photo of their time together on Twitter.
The photo was taken by Ben Haggard, who confirmed his father's death on Facebook. "A week ago dad told us he was gonna pass on his birthday," the younger Haggard wrote. "He wasn't wrong. A hour ago he took his last breath surrounded by family and friends. He loved everything about life and he loved that everyone of you gave him a chance with his music. He wasn't just a country singer. He was the best country singer that ever lived."