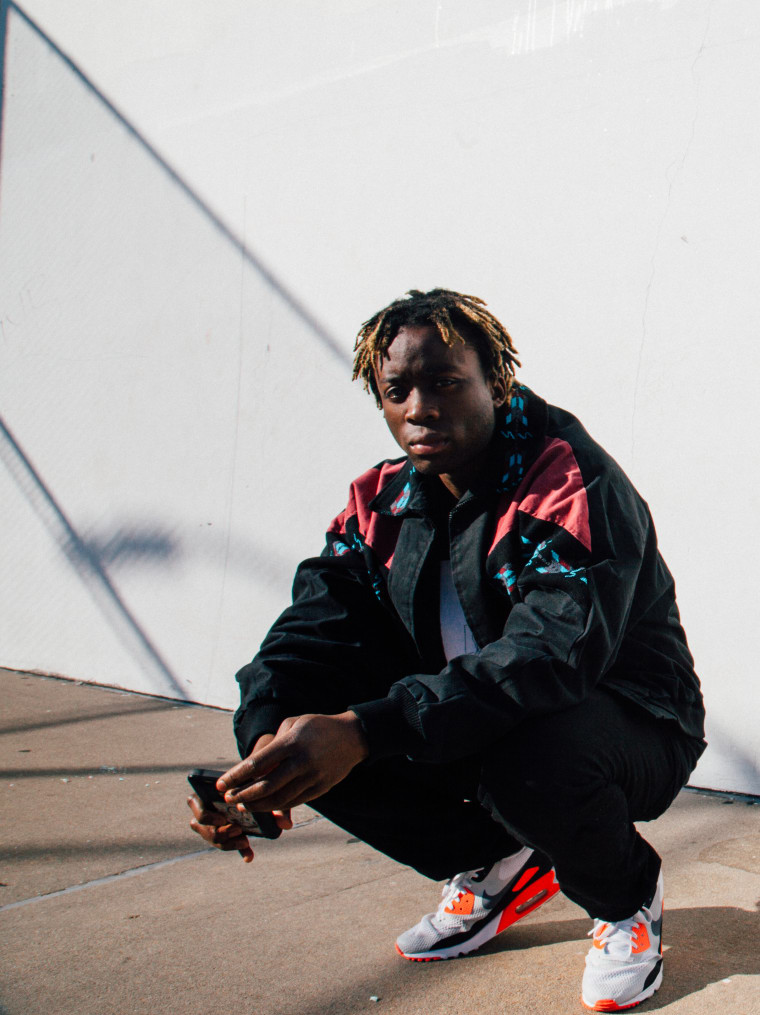 Olukara just moved to Brooklyn, and he's been making moves since he got here. "Wave To Me" is his announcement to the world that he's in N.Y.C., ready to blow it up. Where them raps? It's been a minute since you did that, they ask. But to stay in New York you have to play the New York game: Making money every kind of way—Olukara knows, and he makes hitting the pavement sound wavy.
"I work a lot with talented Harlem-based producer, Austin Marc," the rapper told The FADER in an email. "One day he sent me over a beat he said he sampled from a thrift shop toy piano via his iPhone. I heard it and had a song ready the next day.
"'Wave To Me' is your triumph song about doing before thinking. Wave to me when you see me up, making moves I don't give a fuck. I recently just moved to New York amidst taking a hiatus from music. This is my welcome back song. Blowing racks at the Whole Foods, Airbnb my crib just to flip the rent, lines like that are my take on being a millennial transplant living in a peak modern environment like Brooklyn, New York."