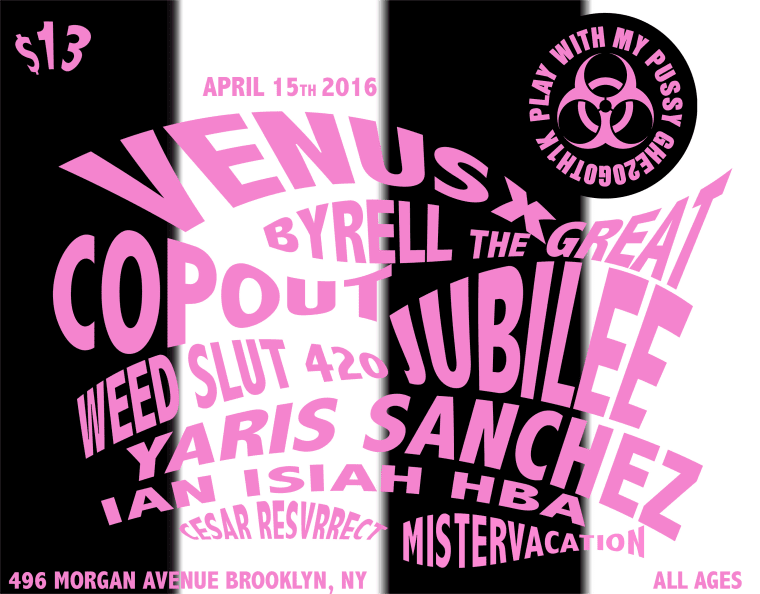 GHE20G0TH1K founder Venus X is hosting a party in Brooklyn called Play With My Pussy on Friday, and today she has presenting pre-party tease: a spiny remix of "Big Talk," a track off Azealia Banks's recent mixtape Slay Z, by Cakes Da Killa. The N.Y. MC strips the trap back to the original Vyle and DJ Yamez' original production and then goes in: Big talks, making major moves/ You ain't in the mix, bitch, who are you?
In addition to being the perfect warm-up for tonight's party, it is also a little something to help get you primed for Cake's upcoming debut album. "I'm wrapping up and I wanted to drop a track prior as an appetizer for my fans," he told The FADER in an email about the track. "Azealia is definitely an artist I admire and I wanted to see what I could do with the 'Big Talk' beat cause it's a turn up."
Turn it up below because TGIF.