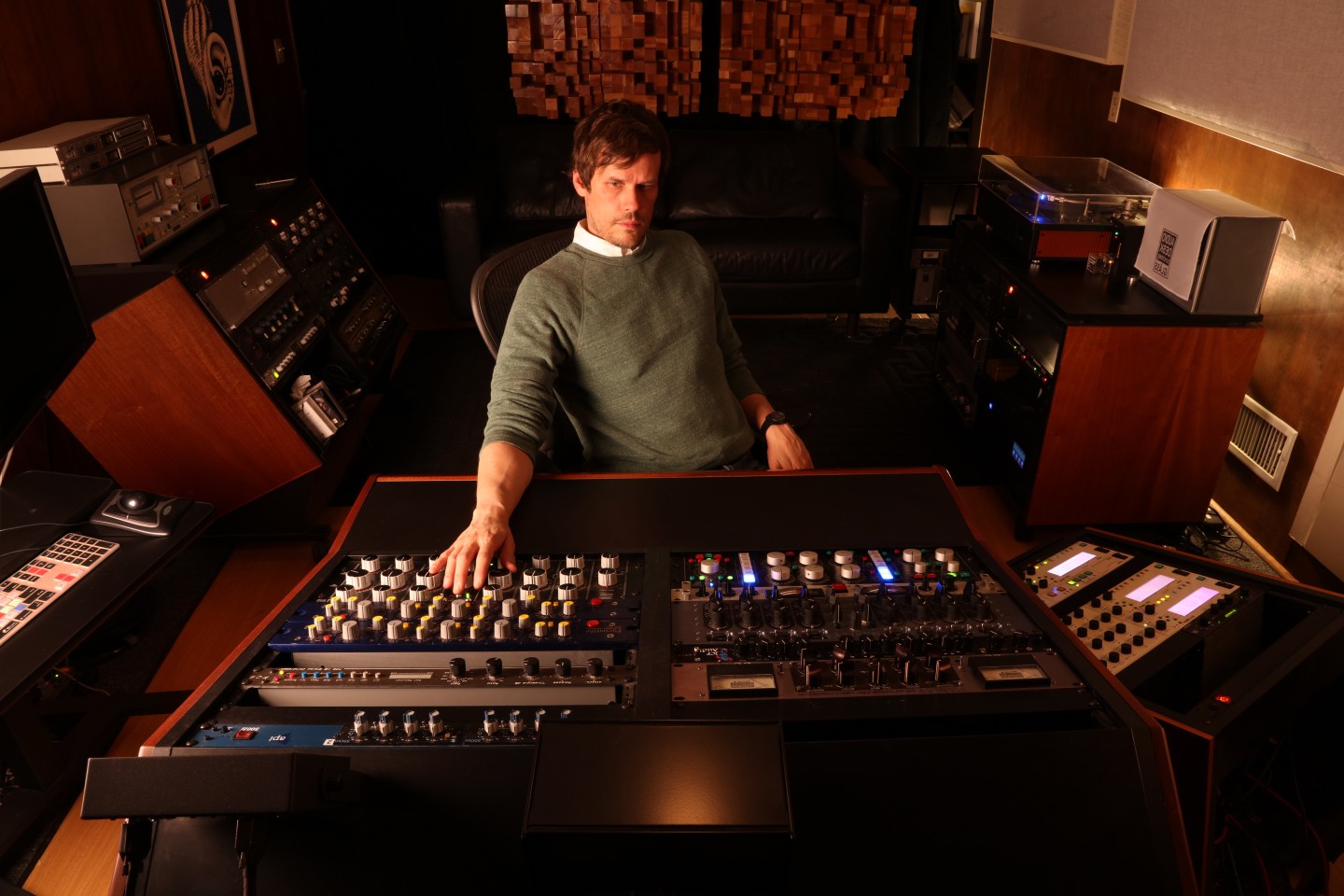 The Diary is J Dilla's unreleased solo album for MCA Records. Recorded in the early 2000s, it was shelved by the label in 2004 due to creative disagreements. This Record Store Day on April 16, fifteen years after the late Detroit producer and rapper, born James Yancey, first began recording it, the album will be released through Mass Appeal Records and Pay Jay, the label of his estate. In the decade since Yancey's death in February 2006, the album suffered numerous setbacks to its release, including legal disputes within the estate and a 2008 leak of unfinished tracks. But the biggest threat to The Diary was technology. When Eothen "Egon" Alapatt, general manager at Los Angeles label Stones Throw in the 2000s and now creative director of Yancey's estate, first secured the master tapes through Yancey's mother in the months after his death he gave them to Dave Cooley, a local engineer who had worked with Yancey on Ruff Draft and The Shining. However, no one, including Cooley, knew how the tapes' digital backups had been encoded. Cooley was running out of ideas on how to unlock them until a call to an engineer involved in the original sessions revealed a software name: Mezzo backup. His joy was short-lived—a quick search on internet forums revealed the software had been discontinued. In a last ditch attempt, Cooley posted a wanted ad online and miraculously managed to secure a working copy. He set up the tapes and they spun for a week, retrieving digital files onto an older Mac operating system. "It was like the scene in Wargames where they hack the master computer," Cooley says of the experience, speaking over email this past week. "All of J's multitrack sessions and lost tunes, all basically one classified ad on an internet forum away from extinction. I don't like to think about it."
Cooley got his start as a recording and mastering engineer in 2001 when he set up the Elysian Masters studio, named after the L.A. neighborhood he was first based in. An ex-musician and producer with a calm but passionate demeanor and tone, Cooley broke into the local music scene thanks to Alapatt, whom he'd met years before in the basement of a Nashville, Tennessee record store. Alapatt, who had recently moved west himself, arranged for Cooley to try his hand at a Stones Throw release, which led to a lasting relationship between the two. Cooley soon became the label's go-to engineer, responsible for the unusual sound of its best known artist, Otis "Madlib" Jackson Jr, and eventually Jay Dee, after he had moved to L.A. Throughout the '00s, Cooley also worked on iconic releases for electronic label Ghostly International (Dabrye's Two/Three, Matthew Dear's Asa Breed) and a number of re-issues for Light In The Attic (including Serge Gainsbourg's Histoire de Melodie Nelson). "I think mastering takes a good ten years before you really know what you're doing," he told me when we first spoke in late 2013. "It's like surfing: intuition, problem solving, and quick reactions." Today, with fifteen years of experience under his belt, Cooley is an engineer of choice for many. His recent credits include albums by Animal Collective, Ziggy Marley, and M83.
"Jay trusted me to do my thing, so I felt like I had his blessing."—Dave Cooley
Engineers are the unsung heroes of music, shadowy figures who have long helped sculpt the sounds of artists and scenes but remain known only to those with an affinity for reading album credits. Cooley's early advantage was his willingness to embrace—instead of question—the sound of daring and complex artists like Madlib and J Dilla. In the case of the former, this meant making sense of an artistic drive that ignored sonic quality or standards. "I was open to a lot of different approaches, different amounts of 'damage' versus 'right' [audio] still sounding cool," Cooley says today of his choice to just work with whatever files Madlib gave him, no matter how crazy they sounded. His own background as a DJ and record collector, "where context [for the music] is everything," became the ethos for his engineering. It's an approach that has endeared Cooley to many. Alapatt, speaking to me in March over the phone, said Cooley is "the kind of person you need to work with creative sorts like Madlib and Dilla. Someone who simply turns the best sounding record in."
Unlike his more eccentric brother-in-arms, Yancey was known for high personal sonic standards. Cooley soon realized that Yancey's talent lay in "hiring people that were good at what they did and letting them do their job." As Cooley mixed and mastered The Diary, on which Yancey rapped and oversaw production alongside a handful of others he admired, he recalled those earlier days. "Jay trusted me to do my thing, [so] I felt like I had his blessing," he tells me. Throughout the process, Cooley incorporated studio tricks Yancey had used with him—different 1/8th note delays on each channel of a keyboard sound, a "roll off the top of a snare," drops—and kept in mind the personal philosophy of the specific era the album was recorded in. "I had a good feel for the sort of washed out, gritty, mid-rangey sound Jay was going for at the time," he recalls. "'Make it sound like a cassette,' he would say. To me that meant a flatter, thuddy-er sounding mix than the productions of his [earlier] boom bap era."
"The greatest producers knew to hire people who were also great and just let 'em freakin' do it."—Dave Cooley
It took Alapatt and the team behind the album ten years to get The Diary ready for release, a long and tortuous process stalled by technical, legal, and personal problems. "If I had to take the whole album apart and put it back together again right now, I couldn't do it," Cooley says. Throughout, Cooley and Alapatt were in regular contact as they strived to be true to what the producer, hailed as one of hip-hop's greatest sonic architects, had left behind. It was also an emotional process. Hearing Yancey rap while mixing the record left Cooley feeling like "he was standing 3D, [a] phantom between the speakers." The contrast between Yancey's much-documented inner strength in his final months and "the physical strength" of the lyrics on The Diary, recorded when he was healthier, struck Cooley. "This record really is a bittersweet victory for him and those who knew him," he adds. Yancey was "a visionary to the visionaries" and, for Cooley, The Diary is just another chapter in the book of his life, a book still being decoded by many.
The history of music is filled with names, such as Rudy Van Gelder, responsible for the sound of jazz in the 1950s, who shaped trends into fixed styles that releases had to adhere to. It's one of the reasons why, as the industry grew in size, engineering sometimes became stricter on musicianship. But as Cooley notes, the faster pace of music creation that began in the 2000s requires today's engineers to "adapt to different inflections and sub-genres rather than a decade of a specific trend." Contemporary music requires engineers like Cooley who can see the work as artists do. "Music should be collaborative," Cooley believes. "That's one of the dangers of the bedroom producer [revolution]: it's empowering. The greatest producers knew to hire people who were also great and just let 'em freakin' do it. Don't get too self-absorbed."
J Dilla's The Diary is out April 16.