Karneef's "Same Family" Is A Bizarro-Soul Ode To Interplanetary Family
Keep your friends close and your alien friends closer.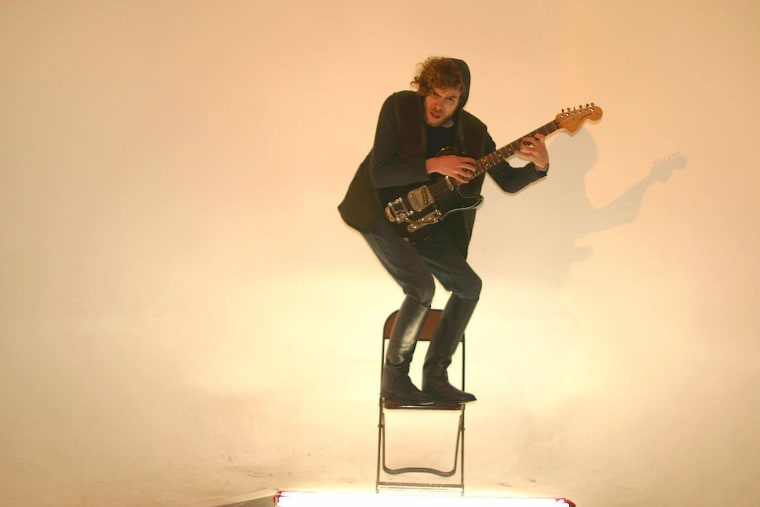 Finding a person you like where you live is special. But finding an alien you get along with? That's special, and Montreal-via-Alpha Centauri musician Karneef has created a song about it that's just as unique as its very special subject. But you don't have to be in sync with the people around you to appreciate the song's chaos—warm, Roy Ayers chords ground the track as it thrashes around at a manic pace, like it's trying to bust through the screen. It can be read as either anxious or ecstatic, so whether you can't believe how lucky you are to have your people, or you're still recovering from Christmas, "Same Family" understands.
For his part, Karneef is all about friends and family. As he described over email, they were key to this song and just about everything else.
"Same Family" is a track that I wrote with Mr. Warren "Slim" Williams who came to Montreal in late 70s to make funk music. He played in a band called Tchukon, you can YouTube that. We often talk about how we might be from the same planet or perhaps two different planets that are not Earth. And that we have met before in a different life. He 60 years old and I'm 33 but we're very good friends and he is a great inspiration to me, I love him very much. We're planning to do a bunch more music together very soon. Also my own family has been very supportive of my decision to pursue a career as a composer and a singer and therefore this is an homage to them as well. And of course my close friends who are my greatest family of all. They are so wonderful. I am so lucky.