The FADER Weekend Reading List
Sea-monkeys, autobiographical memory, and the secret rules of the internet.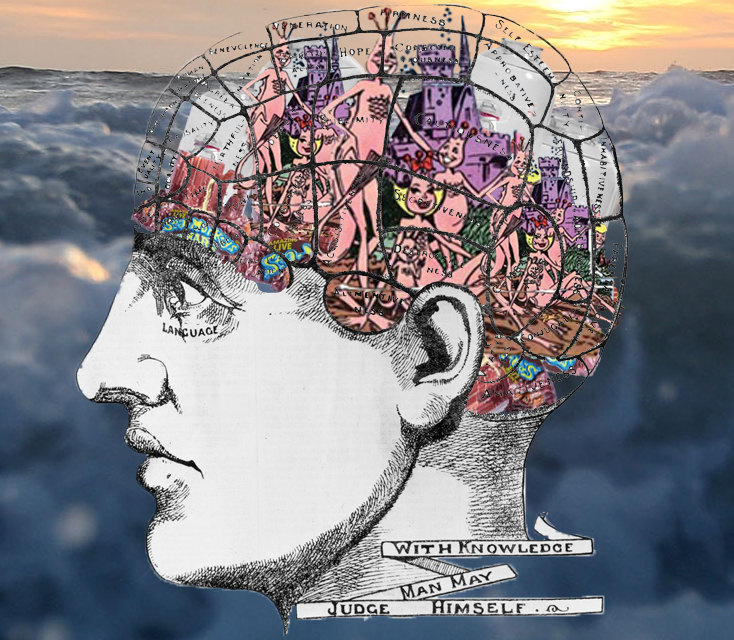 Jack Hitt, New York Times
If you've ever been a child, then it's safe to say you're familiar with Sea-Monkeys. The critter kits were invented by a dude named Harold von Braunhut (who had many, many other pop patents), inspired by a visit to the pet store and the creation of the ant farm. But after von Braunhut's death, his wife leased the production of all but the magically dehydrated shrimp packets to a company called Big Time. "Three winters ago," Hitt writes, "Big Time called up the widow and announced that it considered its previous payments for the packets to be a kind of layaway deal for the company and that, as far as Big Time was concerned, it now owned the Sea-Monkey franchise." Here's what happened.
Erika Hayasaki, WIRED
"So fickle and slipperie is mans memorie," wrote Ancient Roman philosopher Pliny back in year 77, "that oftentimes it assaieth and goeth about to leese it selfe, even whiles a mans bodie is otherwise quiet and in health." That was way before we had brain scans, but the same holds true today. Memory is fickle: it comes, it goes. It's a mystery. This piece on WIRED is the story of a woman who is perfectly healthy in every way, but whose brain cannot hold onto episodic memories. Those are the memories we create in each moment, the ones we use to build our own autobiographies, and therefore to inform our identities. What happens when you have no personal history? (Spoiler: Turns out it's not actually that bad.)
Amos Barshad, The FADER
The first cover of The FADER's Producers Issue arrived on Tuesday. Metro Boomin graces us with his presence, and we find out how, after climbing rap's ranks since high school, the young producer came to be the most popular guy in the competitive and fickle world of hip-hop industry. Who do you trust?
Malik Jalal, Independent
For The Independent, while on the run from assassination, Malik Jalal shared his story. This is what it's like to be hunted by drones.
Patrick D. McDermott, The FADER
Modern Baseball is Philly's best emo band, and they just made their best record yet. This is the story of the group's formation, their ups, their downs, and how they made "the kind of urgent, deeply personal rock that [remind us] why bands like Modern Baseball will never cease to have an audience: there's always gonna be kids looking for something that feels real."
Catherine Buni and Soraya Chemaly, The Verge
SQUAD (Safety, Quality, and User Advocacy Department) is the moderation team that's been keeping YouTube free of pornography and extreme violence since the video sharing platform's infancy. A decade or so later, and online moderation has become a controversial topic, and sparked a heated debate over what counts as journalism, free speech, and censorship. The stories of content moderators "reveal how the boundaries of free speech were drawn during a period of explosive growth for a high-stakes public domain, one that did not exist for most of human history," Buni and Chemaly report. "As law professor Jeffrey Rosen first said many years ago of Facebook, these platforms have 'more power in determining who can speak and who can be heard around the globe than any Supreme Court justice, any king or any president.'"
Also in content moderation this week: Facebook Employees Asked Mark Zuckerberg If They Should Try to Stop a Donald Trump Presidency
Ramona Rosales, Vulture
There is nothing like ending the week by reading an interview with the cutest, funniest kids of all time. Enjoy.