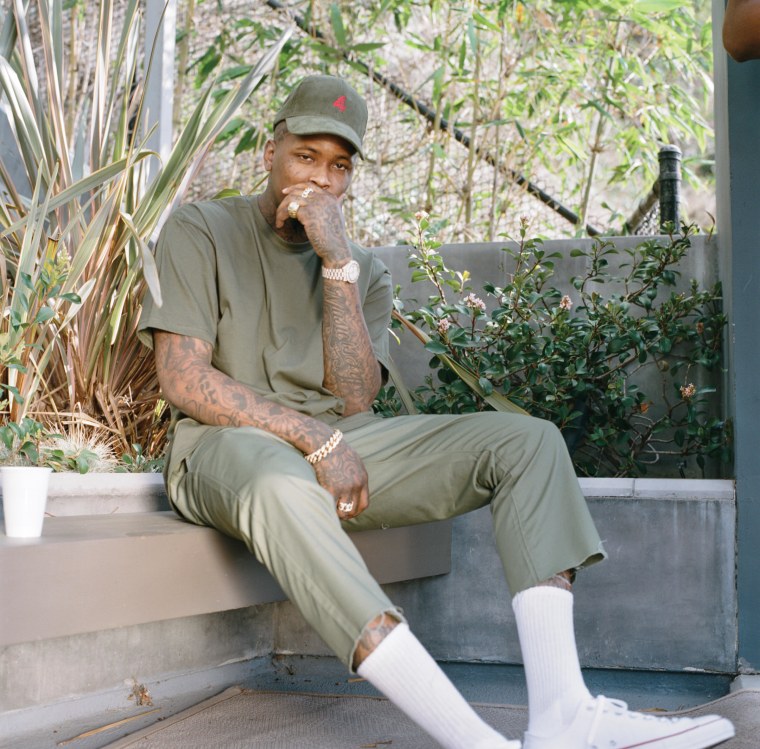 After releasing the Anti-Trump banger "Fuck Donald Trump" (or "FDT" for short), YG and Nipsey Hussle called for an impromptu video shoot in Los Angeles on Sunday, April 3. According to TMZ, about 100 people showed up at the set to chant along with the Bompton rapper's new track. TMZ reported that police showed up in riot gear to disperse the crowd, unaware that a music video shoot was taking place. In footage from Instagram posts, officers can be seen pointing guns at participants in an attempt to control the crowd.
YG lent his thoughts on the police situation in an interview with Complex. "We speaking for a lot of people who are not really speaking up or they got nobody in no situation that's really gonna put it all on the line for they race [and] they culture," he told Complex. "This is real hip-hop. This is what this shit is built off of-talking about the culture and what's going on and putting it out there to make a difference."
Thankfully, he confirmed that no one at the shoot was injured or arrested, and assured fans that they received plenty of footage for the visual before the cops arrived.
Read about how Anti-Trump bangers like YG and Nipsey Hussle's are providing the catharsis that people need.