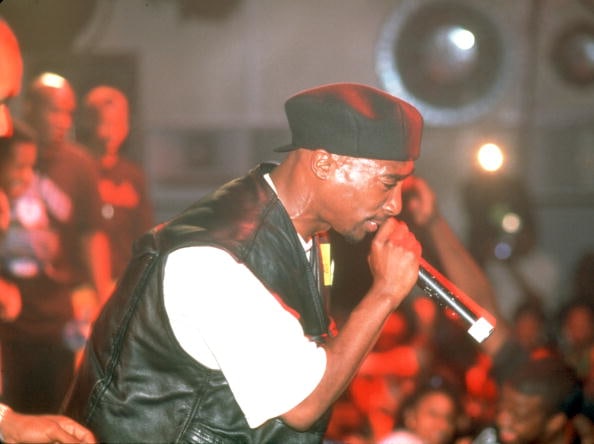 Tupac Shakur's radical upbringing as a child around members of the Black Panther Party is well known. He often spoke out about wealth inequality and systemic problems in America, perhaps most famously in his prison interview from 1995.
Today, MTV News posted a previously unaired clip of a young Shakur being interviewed about wealth inequality in America. In clip, recorded on August 21, 1992, Shakur calls out Donald Trump specifically as someone who represents inequality in America: "We're taught this from school- everywhere. Big business: if you wanna be successful, if you wanna be like Trump...gimme, gimme, gimme - push, push, push."
The interview was recorded after the release of Shakur's debut 2Pacalypse Now and before the release of Strictly 4 My N.I.G.G.A.Z.. Watch the full 1992 interview here via MTV News.