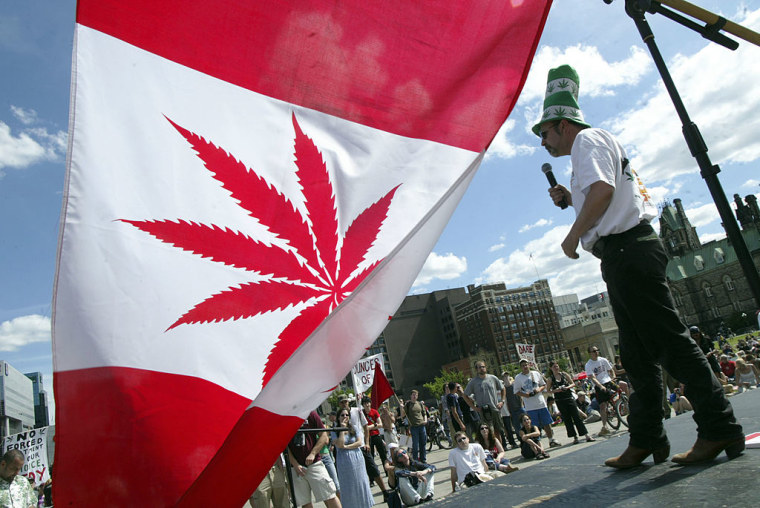 Canada Health Minister Jane Philpott revealed today at the United Nations that Prime Minister Justin Trudeau's Liberal government will introduce legislation to legalize marijuana in the spring of 2017, reports The Canadian Press.
The historic announcement came during a UN session on drugs. Philpott's speech began with a personal anecdote of a mother whose daughter had died of substance abuse. She framed legalization as part of the Canadian government's duty to its populace.
'She described watching her daughter slip away as she struggled to access the treatment and services that should have been available to save a beautiful, fragile life,' she said. 'Stories like this are far too commonplace. Countless lives are cut short due to overdoses of licit and illicit substances. Today, I stand before you as Canada's minister of health to acknowledge that we must do better for our citizens.'
The minister did not reveal any details of the government's proposals, but declared that the time had come for change.
'I am proud to stand up for our drug policy that is informed by solid scientific evidence and uses a lens of public health to maximize education and minimize harm,' she said. 'As a doctor, who has worked both in Canada and sub-Saharan Africa, I have seen too many people suffer the devastating consequences of drugs, drug-related crime and ill-conceived drug policy. Fortunately, solutions are within our grasp.'
Philpott's insistence that legalization was the correct path came with the acknowledgement that other countries may not agree with Canada's approach.
'I believe that if we respect one another's perspectives and seek common ground we can achieve our shared objective: protecting our citizens," she said. 'Better yet, we can improve their lives.'
The announcement comes, of course, on 4/20, the day of global celebration of cannabis and its culture. Everything considered, it's much better weed-themed news than Snapchat's Bob Marley filter.