No one does a music video like Rihanna, that much is extremely clear by now. In her latest, a three minute clip for "Needed Me" directed by Spring Breakers mastermind Harmony Korine, features motorcycles, strippers, and one very gruesome murder scene.
Of course: "Needed Me" is not the first fictional music video in which Rihanna has killed someone. Below, a short history of all the men who've met this same fate.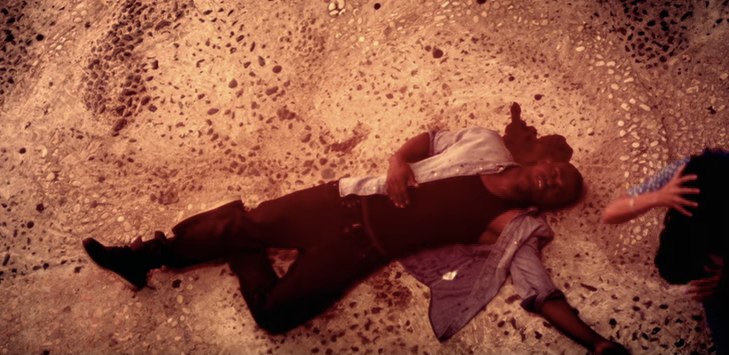 Like in the lyrics to this song (I just shot a man down/ In central station/ In front of a big ol' crowd), the video opens with Rihanna shooting a man from a high balcony in a train station. The rest of the clip gives the backstory, which shows that Rihanna was being abused by him.
The video for "Bitch Better Have My Money" was one of Rih's buzziest of all time. But for all of its kidnapping, yachting, and money throwing, the video's final scene still stands as its highlight. Rihanna finally gets her hands on "the accountant aka 'the bitch'" and ties him up in a plush chair. There are slow shots over a knife collection, then Rihanna is reunited with her cash and covered in blood. Remember as you watch: the video was rumored to be inspired by real life events.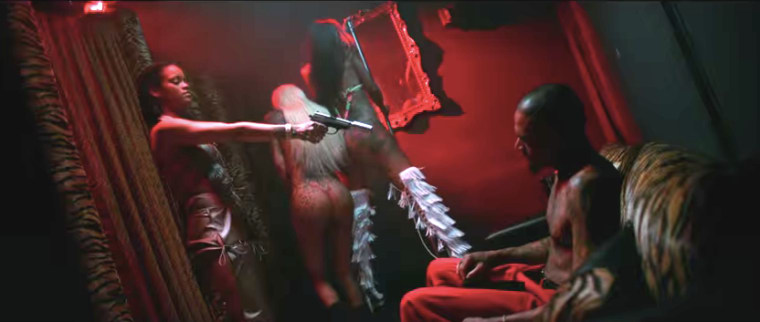 It's not completely clear what this man did to Rihanna, but she definitely shot him in the head a few times. Right before his death, he throws a pile of money at Rihanna's head, which leads us to believe they had some sort of financial dispute. The camera cuts to his hand right after Rihanna shoots her first shot and he goes to grab his gun, so it's seems likely that if Rihanna didn't strike first, he was willing to shoot back.
Although Rihanna didn't necessarily kill this man, she was at least somewhat culpable in his death. Appropriate to its title, the video for this 2009 song features Rihanna and this man playing a game of Russian Roulette. Rihanna does not lose. But, somewhat confusingly, she is shot by bullets while she is swimming underwater shortly before this happens.