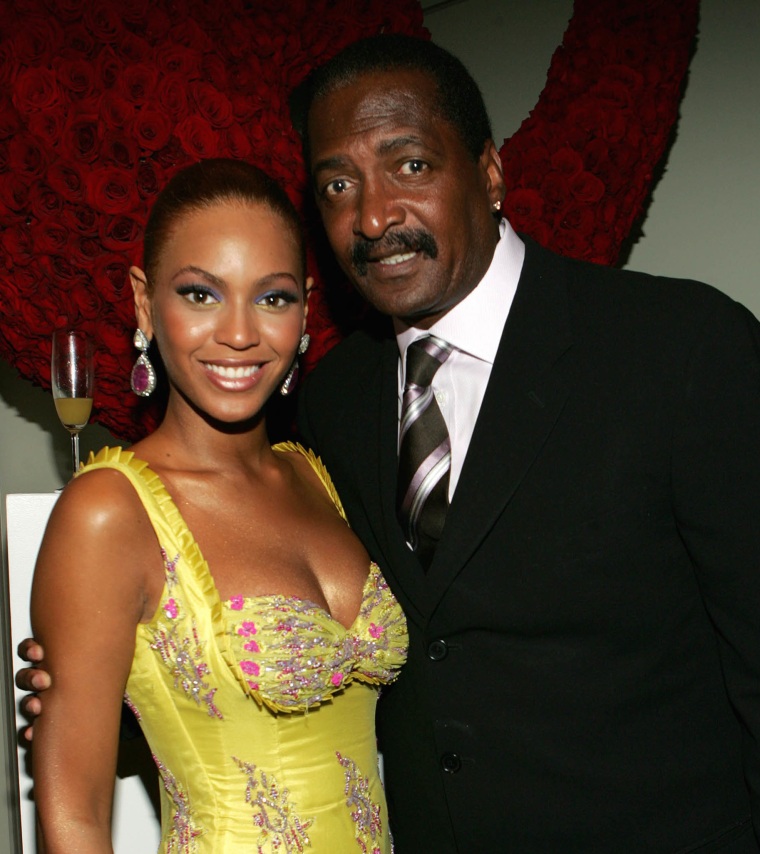 In Beyoncé's short film LEMONADE, a large chunk of the subject matter deals with infidelity, which most of the public has deemed to be about Jay Z. Beyoncé also confronts the parallels between her husband and her father, who was found to have also cheated on her mother during their 31-year marriage.
That's most apparent on "Daddy Lessons," where the lyrics explain that her dad taught her to be tough and not trust men like him. In the video for the song, there are clips of Matthew playing with Beyoncé's daughter Blue. Throughout, Beyoncé questions the relationships she has with the men in her life and wonders why her love persists for them even though they've hurt, betrayed, and even pushed her to be the superstar she is today.
However, LEMONADE doesn't chronicle all the twists and turns that Beyoncé and her father's relationship has undergone. While Beyoncé owes a lot to her persistent and sometimes even controlling father, die hard Beyoncé fans know that it's always been complicated.
From a young age, Beyoncé is pushed by her father to compete in singing competitions. By age 8, she's part of a singing group called Girls Tyme.
During one audition for a kids singing group in Houston, Beyoncé met LaTavia Roberson, who would become a member of Girls Tyme along with Kelly Rowland, Támar Davis, and sisters Nikki and Nina Taylor. The group was managed by Mathew Knowles.
Girls Tyme competed in a 1993 episode "Star Search" and lost. The audio from the clip is forever immortalized in Beyoncé's 2013 single, "Flawless."
In 1995, Mathew Knowles quits his day job as a medical-equipment salesman to dedicate time to managing Destiny's Child.
Girls Tyme went through many different names and line-ups before finally becoming Destiny's Child in 1996. At that point, Mathew Knowles had already resigned from his position as a medical-equipment salesman in order to devote his time and energy into finding a record deal for the girls. After that, he took on the full-time responsibility for managing, developing, and even producing the girl group.
According to the Mirror, Mathew Knowles was sometimes an unforgiving manager to the young girls. "Matthew did not mince his words and it can be tough to take that kind of criticism when you are a little girl," LaTavia Roberson recalled. "We would try not to let it break us."
In 2002, Destiny's Child announces their hiatus, a decision that was reportedly the idea of Mathew Knowles.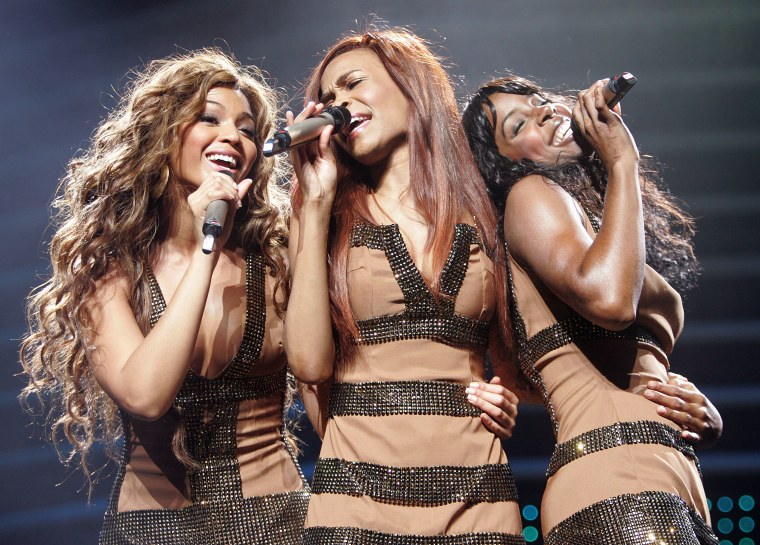 When asked why Destiny's Child decided to take a break, Kelly Rowland told CNN that it was "it was [their] manager's idea" for each of them to do their own solo records. At this time, Mathew Knowles could have possibly seen bigger things for his daughter and wanted to break up the girl group so that Beyoncé could pursue her solo career. Even after the break though, Destiny's Child still reunited in 2005 to record their final studio album, Destiny Fulfilled.
On June 3, 2003, Beyoncé releases "Daddy," a single from her first solo album, Dangerously In Love.
In her 2003 single, "Daddy," Beyoncé expressed the deep love she possess for her father. In the chorus of the song, Beyoncé sings:
I want my unborn son to be like my daddy
I want my husband to be like my daddy
There is no one else like my daddy
And I thank you for loving me
March 29, 2011: Beyoncé announces that she will not be managed by her father anymore.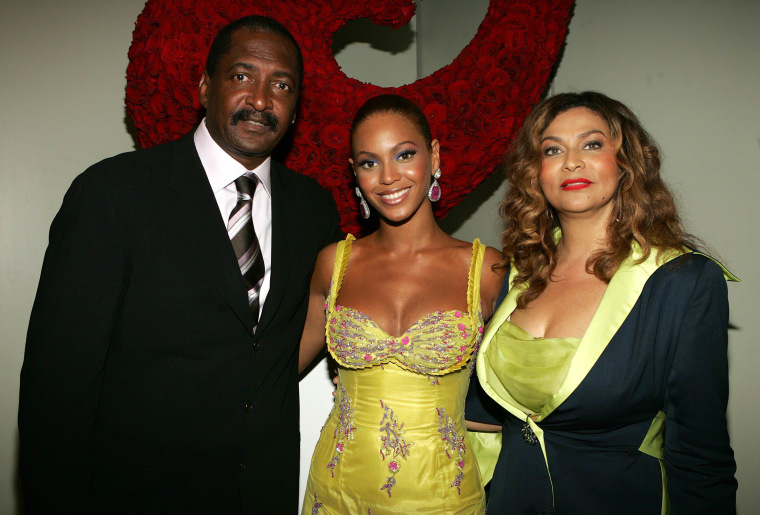 In statements for UsMagazine, both Beyoncé and Mathew Knowles expressed that the decision to part ways was mutual, and that the decision was purely on a business level, not a personal level. After the managerial split, Beyoncé founded her own management company called Parkwood Entertainment, which has been managing her ever since.
At the end of 2011, Mathew and Tina Knowles finalize their divorce after a 31-year marriage.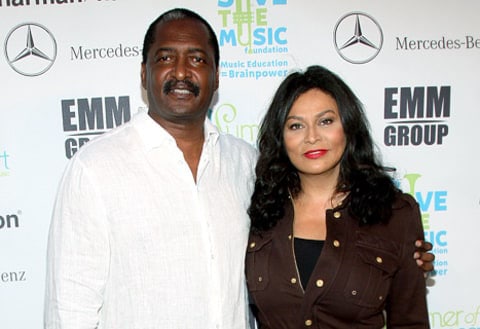 According to reports from The Daily Mail, Mathew and Tina Knowles separated in 2009 after it surfaced that Mathew had fathered a "love child" with actress Alexsandra White. The two finalized their divorce in December 2011.
June 30 2013: Mathew Knowles gets remarried, Beyoncé and Solange do not attend the wedding.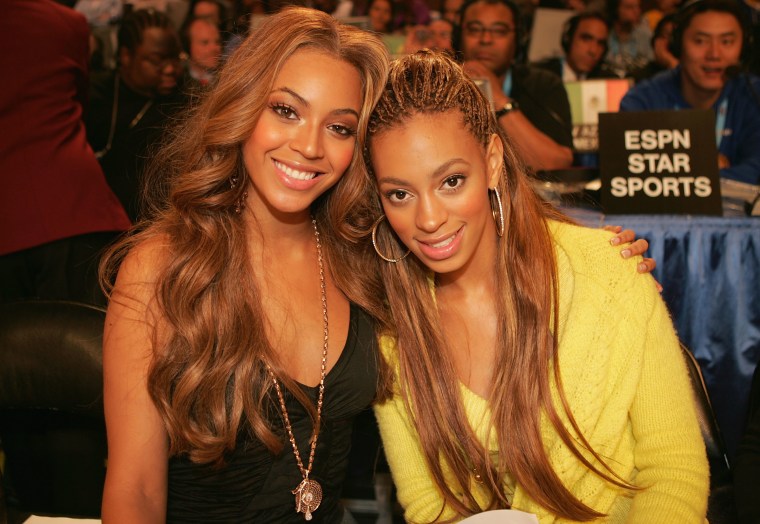 Two years after the divorce, Mathew Knowles was married to former model Gena Charmaine Avery. "Unfortunately, Beyonce and Solange had previous engagements which made it impossible for them to attend," he explained to US Magazine.
On October 15, 2015, Mathew Knowles goes on The Breakfast Club, says he's proud of Beyoncé, claims that they're close.
During Mathew Knowles Breakfast Club interview, Knowles said that he harbors no ill will or bitterness from the fact that he does not manage her anymore. On air, he said: "At 30 years old, you're a grown ass woman and want to do your own thing. I'm proud of what she's done as a business owner."
April 23, 2016: Beyoncé drops LEMONADE.
In the section of LEMONADE entitled Accountability, Beyoncé implicitly addressed the similarities between her husband and her father. In one spoken word passage, she questions the potential power struggles she may have had between the two:
Did he bend your reflection?
Did he make you forget your own name?
Did he convince you he was a God?
Did you get on your knees daily?
Do his eyes close like doors? Are you a slave to the back of his head?
Am I talking about your husband or your father?
The film then goes into her song, "Daddy Lessons," in which Beyoncé sings about being taught how to shoot a gun and how to be a tenacious, hard-working young woman.
Beyoncé's father also appears a few times in the hour-long visual. In one retro shot, he's talking with a young Beyoncé, followed immediately by another newer clip, he's playing on a bed with Blue Ivy. It seems like even though Beyoncé recognizes the pressures that her father placed on her and the adultery that he committed against his wife, she remains nostalgic for their time spent together and invites him openly into Blue Ivy's life.