Soon after Prince's death, friend and CNN personality Van Jones said Prince's incalculable impact extended past music, and his gifts to the world deserve recognition as well.
Jones says that as a Jehovah's Witness, Prince was not allowed to discuss his humanitarian work. But the tragic passing has lead Jones to speak up. "[Prince] did not want it to be known publicly, but I'm going to say it because the world needs to know that it wasn't just the music," he told Don Lemon in an interview. "The music was one way he tried to help the world. But he was helping every day of his life."
1. He helped create #YesWeCode, an organization which gives underprivileged kids an entrance into the tech industry.
It was already getting results, according to Jones. "Fifteen major technology companies [are] working with kids in the hood, getting them ready to have jobs in Silicon Valley. That was Prince."
2. He was behind "Green For All," an advocacy group for green energy and social justice
Jones says in his CNN interview: "There are people who have solar panels on their houses right now in Oakland, California, that they don't know Prince paid for them."
3. When Lauryn Hill was in trouble, he tried to help her children.
From Jones's CNN interview:
I was on a plane that landed, and my phone rings. It's Prince. He goes 'Where are her kids? Where are her kids?' I go 'Prince, what are you talking about?' He goes 'Lauryn Hill, where are her kids?' He had found out that Lauryn had gotten into some trouble and his first thing he wanted to know was where were her kids, and what could we do to help.
4. His charity Love 4 One Another worked all over the United States, and he even toured to support them.
I-Team 8 found federal tax records that show one of Prince's charities, Love 4 Another [sic] Charities, has donated millions of dollars to schools, shelters and community programs in Los Angeles, New York, Chicago, his native Minneapolis and even Ames, Iowa...Contributions also were given to organizations, schools and facilities in Georgia, Texas, Wisconsin and Ohio.
5. When he gave a free concert for deaf and blind students at the peak of his popularity.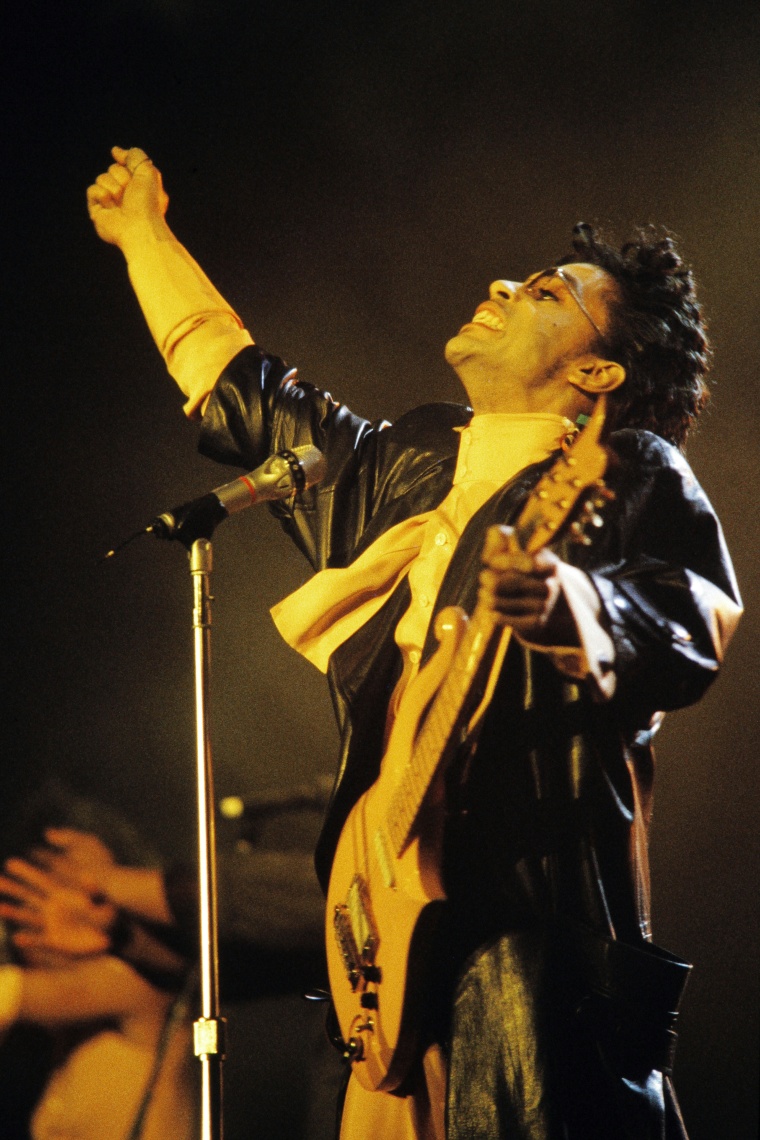 During several songs, Prince emphasized phrases as if trying to motivate the handicapped youths, often discriminated against, ostracized and left out of normal activities.
Be glad that you are free; there's many a man who is not. Be glad for what you got,' he sang at one point. And later he sang, 'God made you. God made me. He made us all equally.'
'The whole performance was touching,' said Carol Kirkendall, whose G Street Express company has promoted the Prince tour. "I've seen many shows and he was really at his best. I know that he was touched, you could sense it."