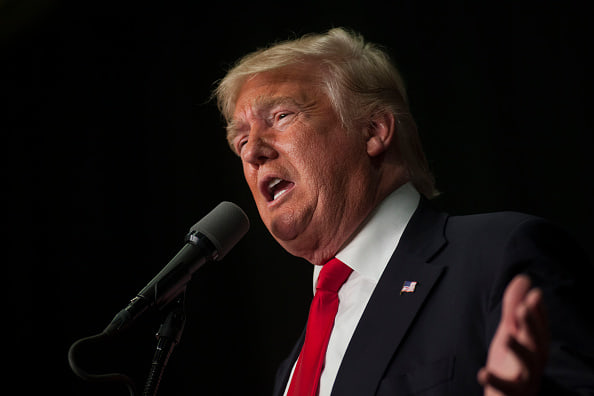 Donald Trump swept today's Republican primaries in the northeastern states, and Hillary Clinton won four out of five contests on the Democratic side, The New York Times reports. Bernie Sanders scored a singular victory in Rhode Island. Primaries were held today in Connecticut, Maryland, Pennsylvania, Rhode Island, and Delaware.
Tonight's Democratic primary in Connecticut came down to the wire, as Clinton edged out Sanders by less than 5,000 votes with 80% of precincts reporting.
Speaking to a crowd after her victory in Pennsylvania earlier this evening, Clinton urged Democratic voters to come together around her campaign: "Whether you support Senator Sanders or me, there's much more that unites us than divides us." She also mentioned that she wanted a future where "love trumps hate."
The next primary contest will take place in Indiana on May 3, where 92 delegates are available for the Democrats and 57 are available for the Republicans.