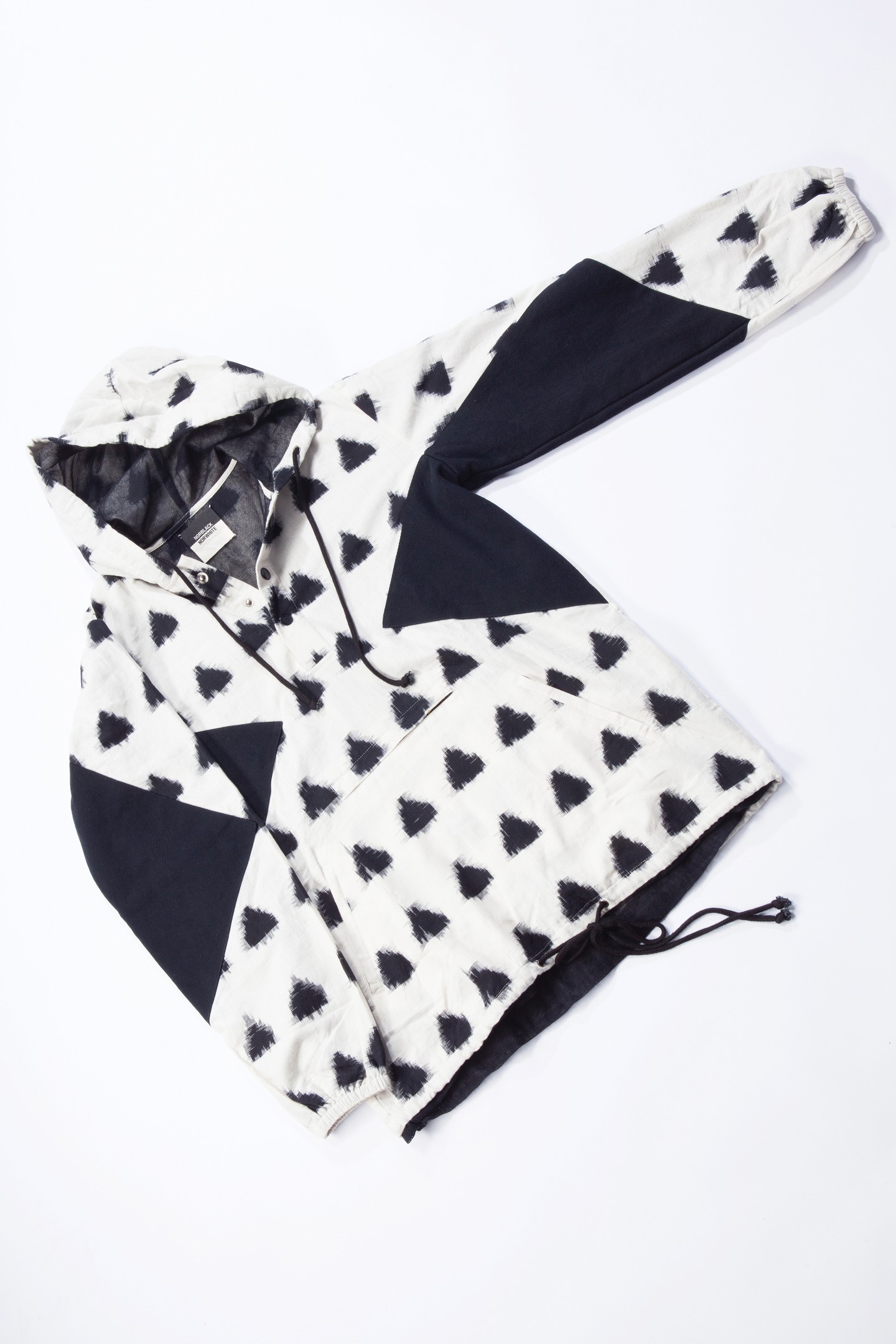 In 2009, Mriga Kapadiya visited India on a family vacation and ended up staying for four years. A few months into the trip, she was joined by fellow Toronto native Amrit Kumar. The pair settled in an apartment in Bombay that soon became the design studio, office space, and official headquarters of their clothing brand NorBlack NorWhite. Today, the label is based between Delhi and Toronto; its defining signature is a marriage of traditional textiles and yantra-inspired patternwork with silhouettes referencing the designers' adolescence in '90s Canada. From watching episodes of In Living Color for reference, to visiting artisans in Indian villages, to sharing pattern ideas over WhatsApp, here's the story of how they produced one NorBlack NorWhite hoodie.
"We can come up with all the ideas we want, but the final word comes from the weavers."—Mriga Kapadiya
1.
Like many designers, Amrit and Mriga start with a moodboard. Theirs features photos of '90s hip-hop and R&B heavy-hitters like Aaliyah and Missy Elliott, images of Japanese artist Yayoi Kusama surrounded by her work, and black-and-white pictures of stark triangular architecture. "We start with reference points to what we're feeling, what we're listening to, people we're meeting, and things we're seeing around India," says Mriga.
2.
The shape and symmetry of the pullover echoes the sportswear the designers wore growing up and saw on cultural touchstones like A Different World and on artists like Jodeci.
3.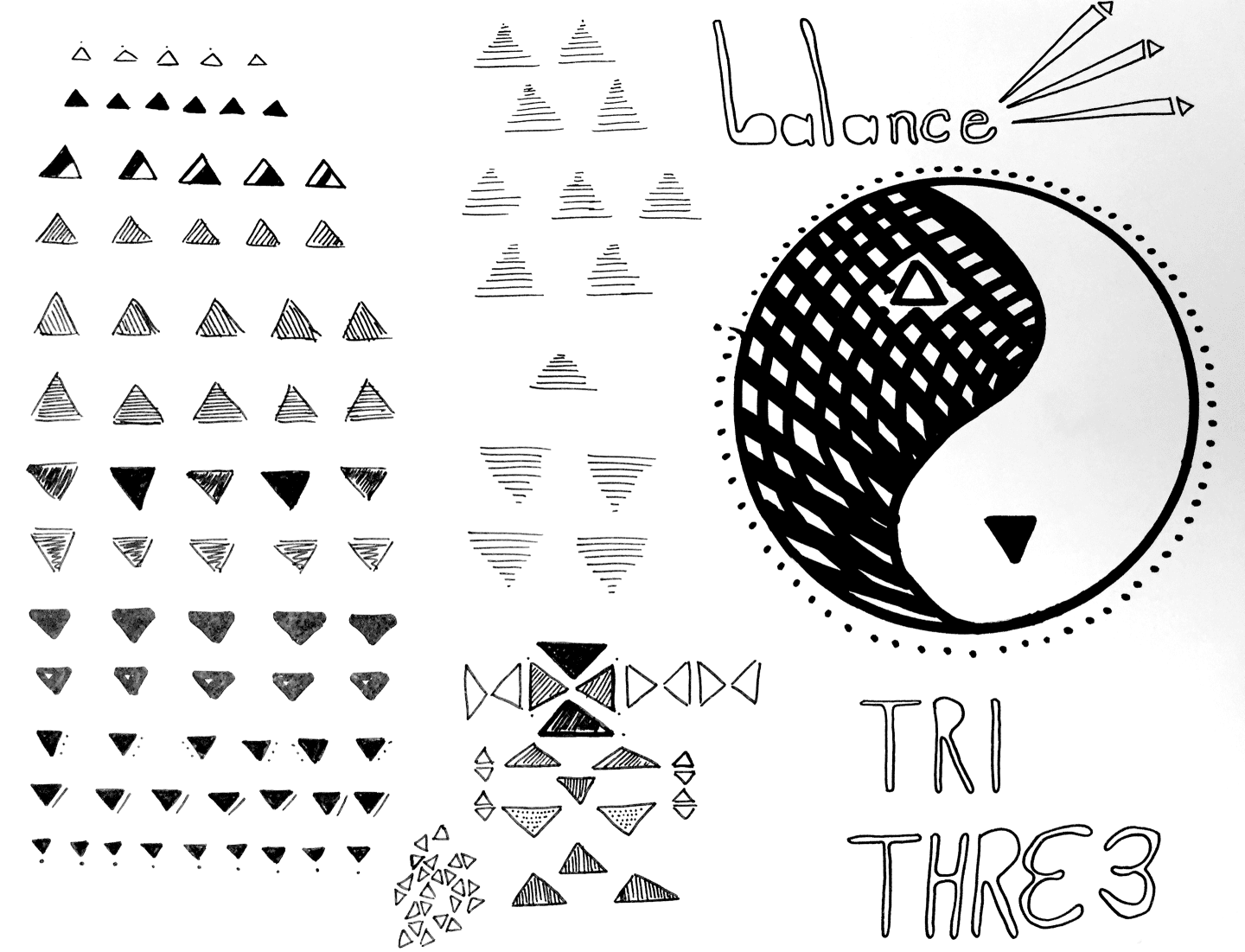 The hoodie's pattern is also inspired by the ubiquity of spiritual imagery in Bombay, Mriga explains. The designers drew particular inspiration from yantras—mystical circular diagrams that often incorporate triangles—and the yin-yang.
4.
Part of NorBlack NorWhite's charm is that the garments function as unisex. At first, Mriga says, "we were immersed in India's approach to style and traditional womenswear." But as the pair began to travel between India and Canada more often, they found themselves naturally incorporating the aesthetics of their Toronto social circle, which is "a very queer, accessible space with a lot of fluidity in gender lines."
5.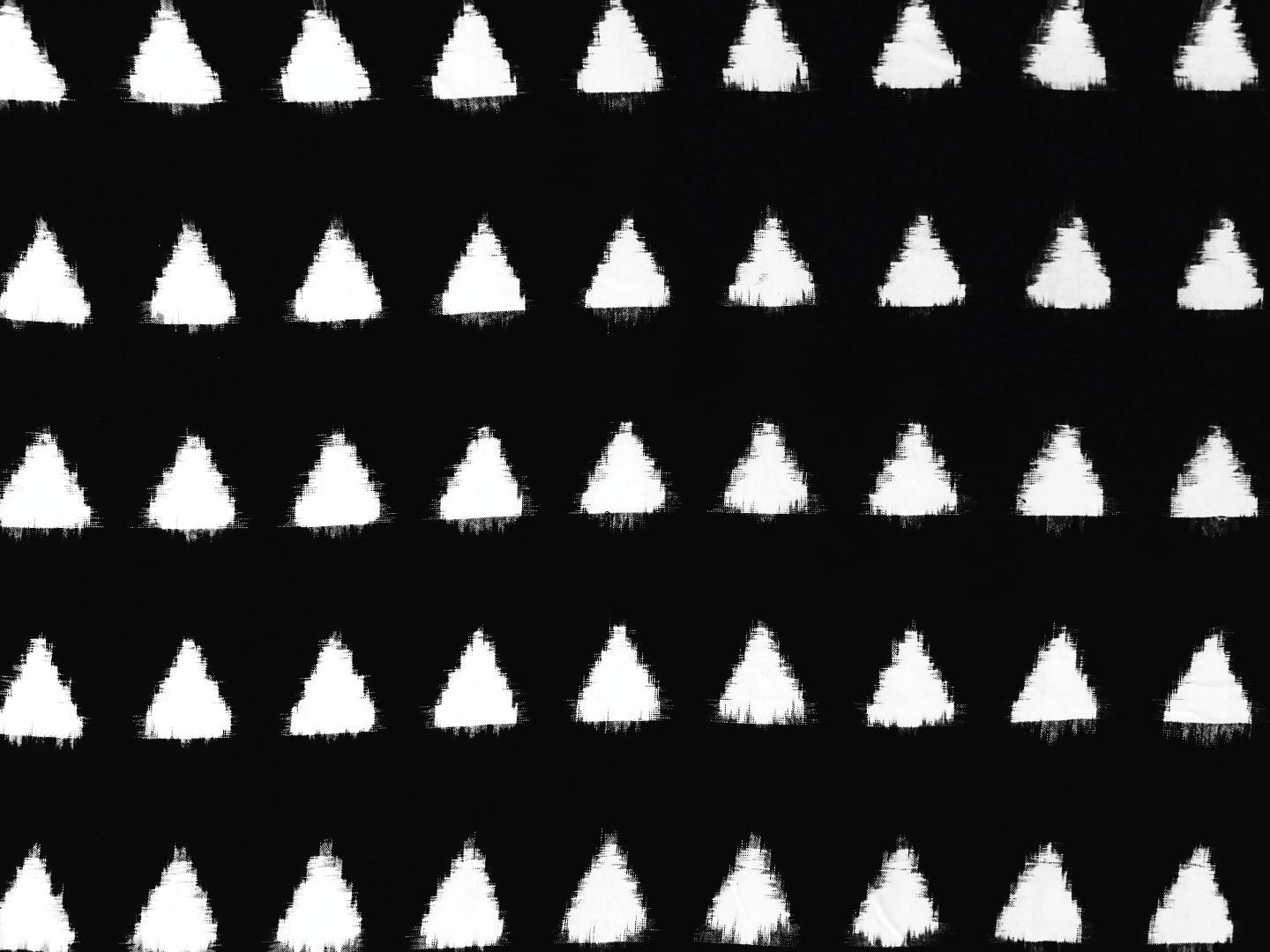 After deciding on a theme, Mriga and Amrit experiment with patterns on Photoshop. "We can come up with all the ideas we want, but the final word comes from the weavers," Mriga says. Because of the complexity of the weaving techniques of their textiles, they spend a lot of time going back and forth with their weavers. After meeting the artisans in person, Mriga and Amrit send images of mock-ups and color swatches through WhatsApp, communicating in "Hinglish" until a final pattern is decided on.
6.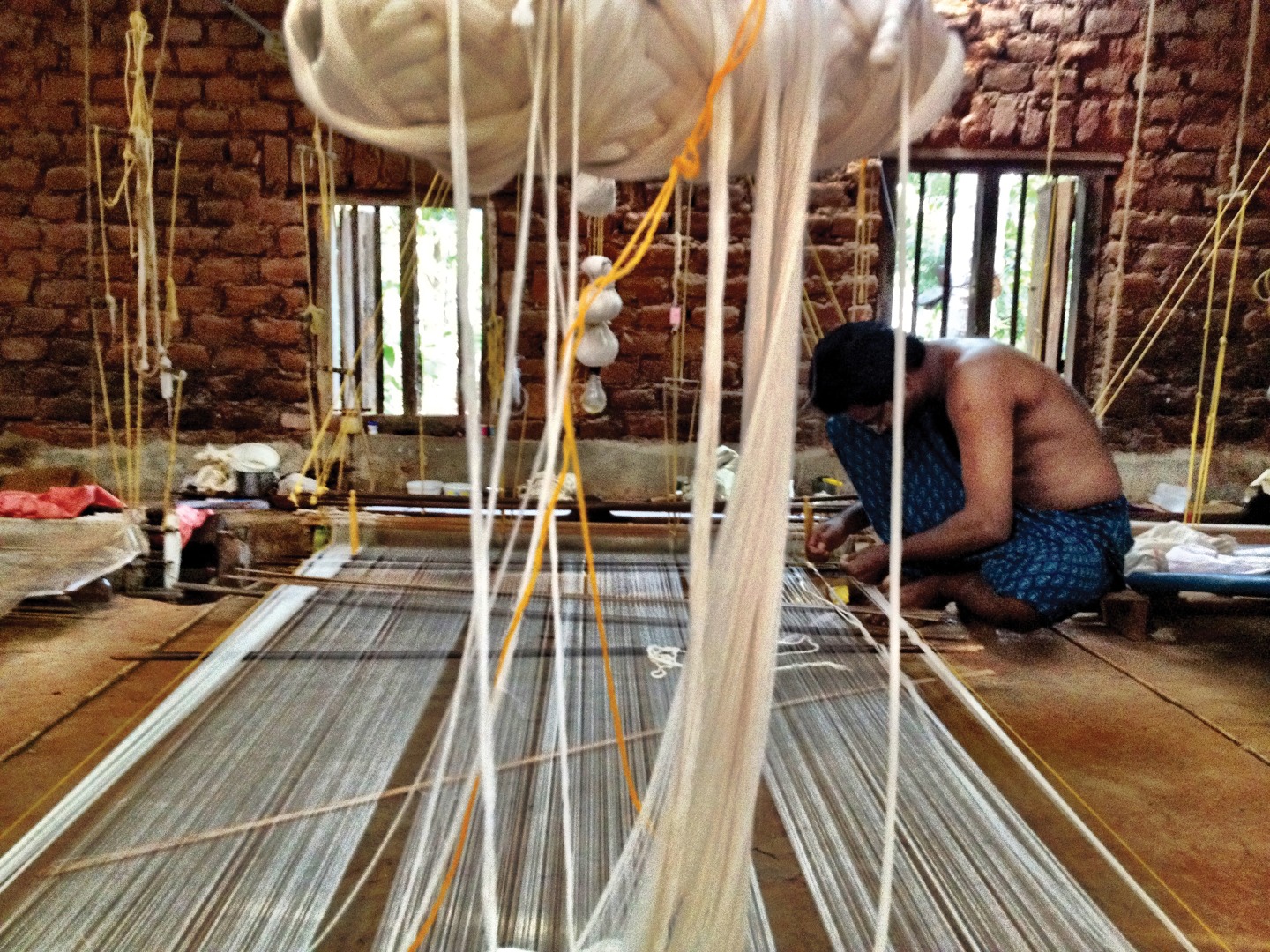 Shortly after settling into their Bombay lives, and a year before they would release NorBlack NorWhite's first collection, Mriga and Amrit discovered Kala Raksha, a non-profit specializing in reviving the textile techniques of the Kutch region, in the western state of Gujarat. "We went there without even thinking about a collection," Mriga recalls. "We saw their archive and their textile library and were both so overwhelmed." The non-profit introduced Mriga and Amrit to the Khatri family, which has been tie-dying for over 100 years. An evening visit evolved into a weeklong stay and cemented the first of their designer-artisan relationships. "We get a lot of love within India for creating accessibility to traditional textiles," says Mriga.
"When people wear it, that's when it starts to feel real."—Mriga Kapadiya
7.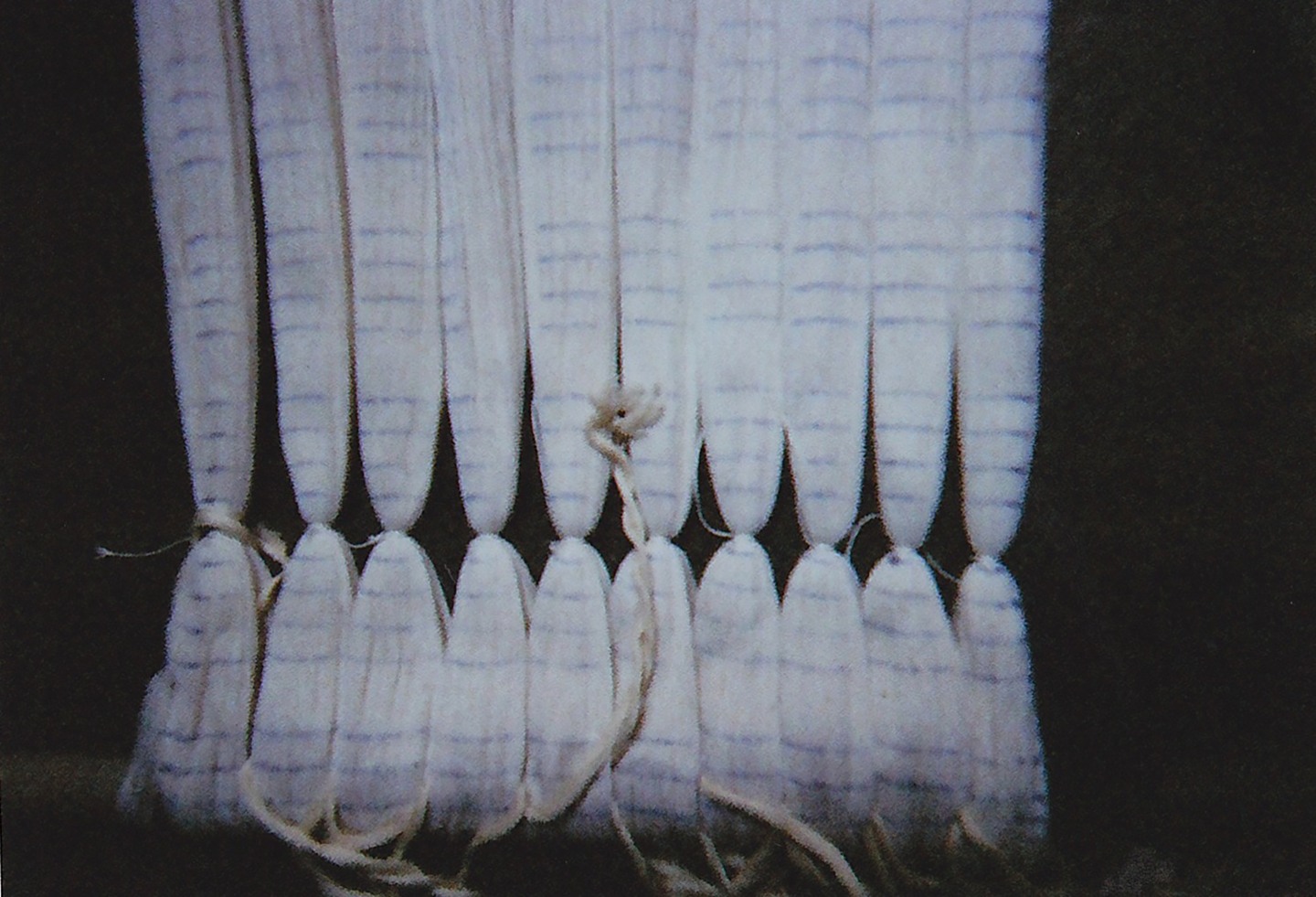 Mriga and Amrit have traveled to villages across India, seeking out families who have perfected textile techniques over generations. Each collection showcases a different technique. In the case of this hoodie, it's Ikat, a process that requires a close bond between weavers and dyers. It can take up to 20 days of preparation for a handloom to be ready for one style.
8.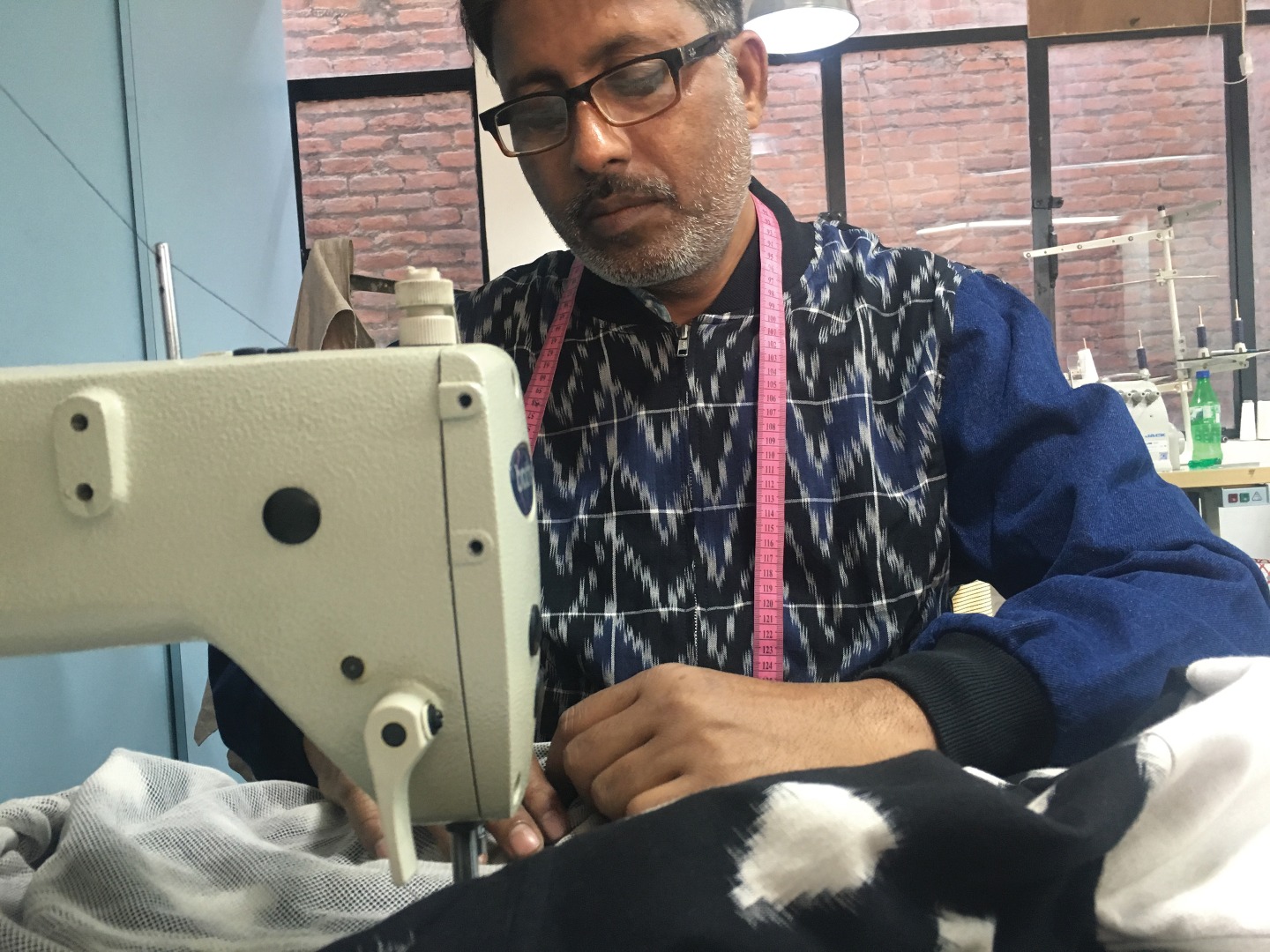 "Initially, our pattern-cutter Master Ji was working for someone else full-time," says Mriga. "He would come to our house after work and we'd give him two designs. He'd take them home in a backpack and come back three days later, and then we'd give him two more designs." After four years of living and working in the same space, the girls shifted their operation to Delhi. Master Ji, whom they initially met through a family friend, quit his job, left Bombay, and now works for NorBlack NorWhite full-time.
9.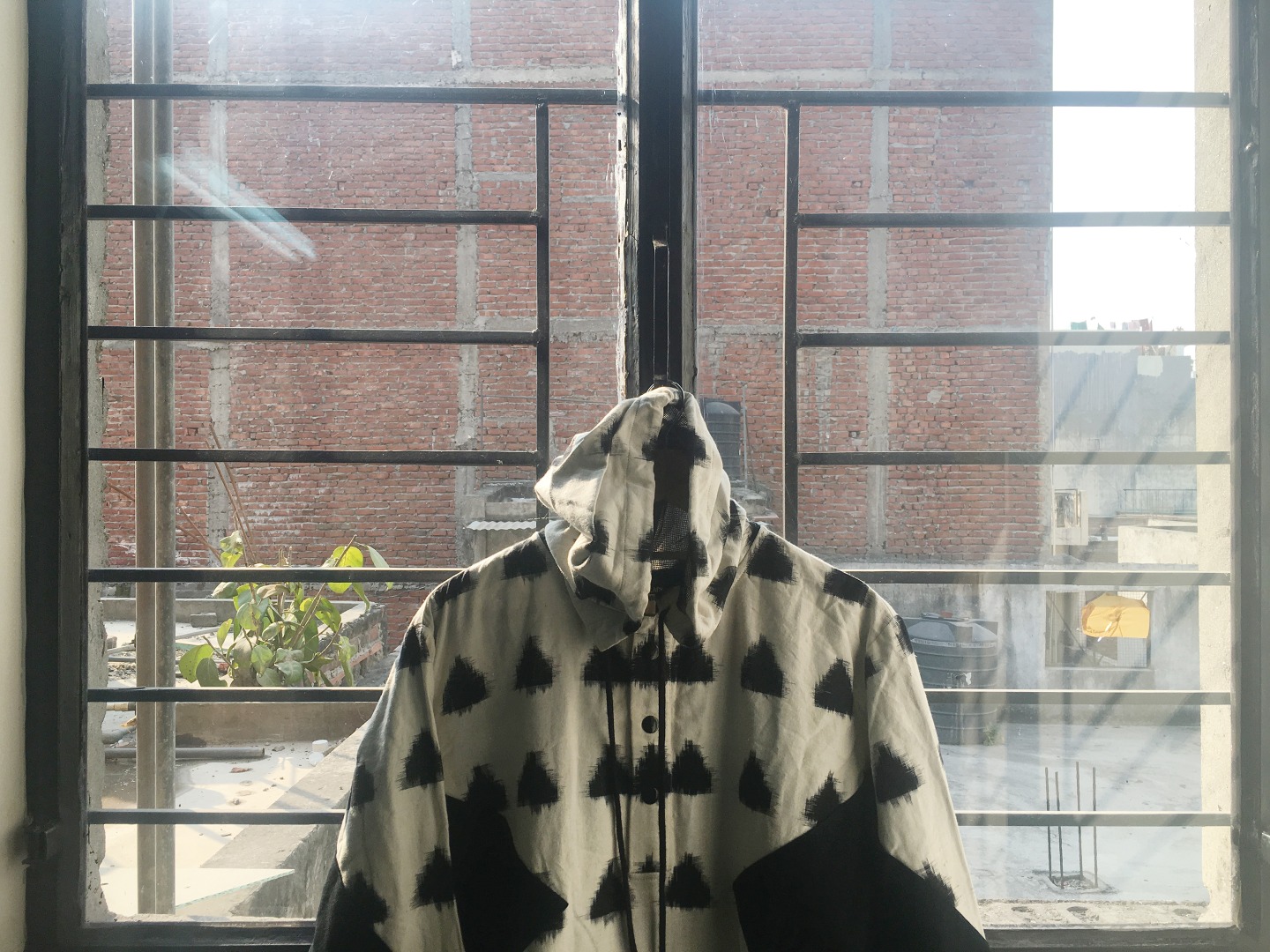 After Master Ji leaves the label's Delhi studio for the night, Mriga and Amrit try on the finished hoodie. "We nerd out in the studio, wearing the garment and figuring out how to style it. It takes us a good few days," says Mriga. "When people wear it, that's when it starts to feel real."