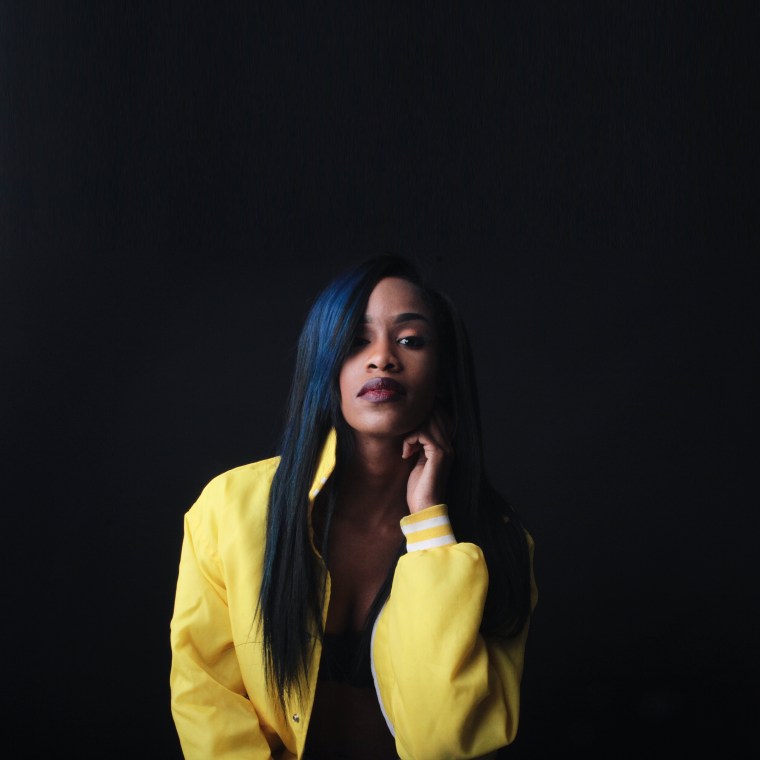 For the past little while, Salma Slims has been reliably in the cut as her Private Club Records affiliate Madeintyo steadily builds a profile for himself and his crew off the strength of buzzing tracks like "I Want (Skr Skr)" and the Billboard-charting "Uber Everywhere." Today, Slims is taking a step into the limelight and premiering her first project, The Diary of Salma Slims. The tape features some elements of the bright, jiggy style that Tyo has perfected, but Slims isn't just making music for the clubs: across Diary's 10 tracks, it's Slims's pared-down storytelling that stands out best. Maneuvering between a handful of different flows, she presents the outlines of her Atlanta upbringing. The project is "dedicated to my current and future fans who want to get to know me on a personal level," Slims told The FADER over email, pointing to lyrics like Momma left me home alone so I grew up a little faster and Islamic girl so ain't no music in my family as being especially revealing.
She shared a little more about the making of Diary, too:
Around this time last year, I was broke saving every dollar. I was working two jobs—T.J. Maxx and Dunkin' Donuts—to make money to record this project. I was also finishing college at the same time. Sometimes I would come home from work around 4 a.m. and Malcolm, a.k.a. Madeintyo, would be like, "Damn, Slims, you the only one I know that works two jobs, go to school, and still come home and write music." Sometimes it's easy to give up on a dream especially when no one wants to let you in the door.