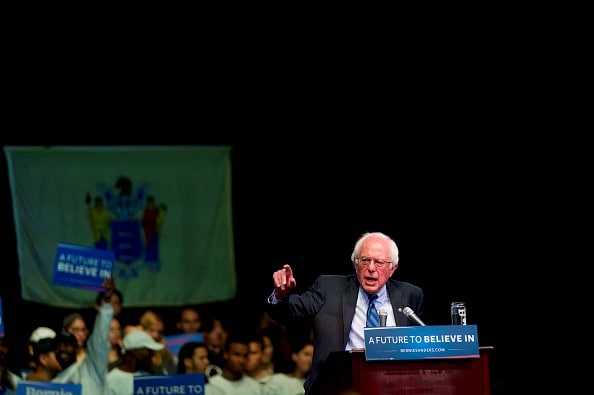 Bernie Sanders has won the West Virginia's Democratic primary contest tonight, CNN reports. With 41% of precincts reporting, Sanders had clinched 14 delegates to Hillary Clinton's 10 with a total of 29 delegates at stake.
Sanders won by wide margins in most counties, but many still believe that the victory will not be enough to propel him over Clinton for the Democratic nomination. Sanders has stated that he will stay in the race until the Democratic National Convention. "It is not a lost cause," he reiterated to Stephen Colbert on The Late Show on Monday.
Donald Trump coasted to victory in West Virginia's Republic primary as the only candidate still in the Republican race.