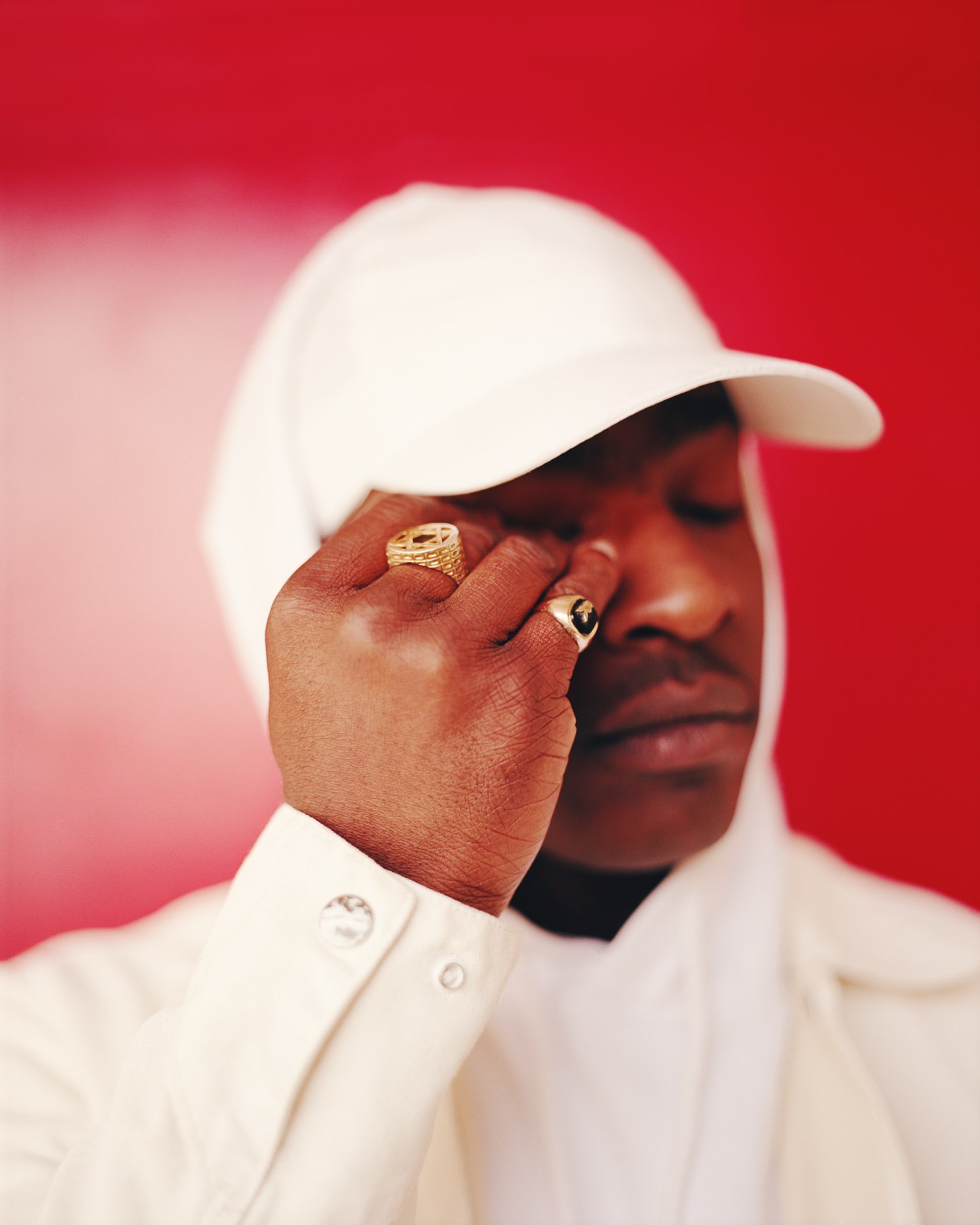 On the day that Skepta, the figurehead of today's grime revival, released his fourth album Konnichiwa, grime's first prince Dizzee Rascal was preparing to perform his revered 2003 debut Boy In Da Corner in full for RBMA in New York. Thirteen years after its release, it was a little jarring that an album that documented the reality of life in London's estates and tower blocks was being given the full heritage treatment in Brooklyn: Dizzee's May 6 2016 show wasn't just physically but spiritually an ocean away from the underdog spontaneity of the scene it came from. Grime has never been driven by albums—pirate radio sets, white label 12"s, and latterly YouTube and Soundcloud have propelled the genre forward—but even so, it's striking that no album from the scene has come close to Boy In Da Corner's status as an acknowledged classic.
Joseph Junior Adenuga, a.k.a. Skepta, was already on the scene in those early days: the 20-year-old had dropped his first riddim, the ping-ponging "Pulse Eskimo," the year prior to Boy In Da Corner's release. A string of vocal and instrumental tracks—"Serious Thugs" (2004), "Private Caller" (2004), "Single" (2005), "Duppy" (2006)—would follow, culminating in a provocatively titled, confidently executed debut full-length, Greatest Hits (2007). Nine years on, though, Konnichiwa—arguably grime's first 'event album'—is a second culmination of a very different, more convoluted journey.
Between 2008 and 2012, Skepta's discography is an embarrassment of embarrassments: the shonky, Corey Hart-sampling electro of "Sunglasses At Night"; the queasy emo chorus of "Bad Boy"; the notorious porn video for "All Over The House," in which the MC didn't even have the nerve to play a greater role than awkwardly hanging out in a room adjacent to adult actress Paris Rocks XXX. It's fair to say that Skepta was never a fervent keeper of the 'authentic grime' flame during its lean years.
So when Skepta eventually did return to his roots in 2014's "That's Not Me," it made sense that in between the track's braggadocio was a sense of apology: Yeah, I used to wear Gucci/ I put it all in the bin cause that's not me. Skepta's forte as an MC has always been to see through his opponents' façades and to land blows accordingly, but "That's Not Me" was also aimed at himself, disowning the trend-chasing artist he'd been for half a decade.

On Konnichiwa, Skepta smartly triangulates his early years with today's zeitgeist.
There seems to have been a collective agreement to purge '08-'12 from Skepta's history, and on Konnichiwa, it's as if it never happened. Instead, he smartly triangulates his early years with today's zeitgeist. Grime's cultural position in 2016 is neatly summed up by U.K. rapper Chip's question on an interlude following "Corn On The Curb": Have you seen the country flip on its head, fam? For so long confined to its core urban audiences and a few critics, in the '00s social media and demographic shifts among tastemakers have blown down doors that had seemed permanently shut to grime.
As much as grime is of-the-moment now, it's also got unfinished business with then. Last year, Stormzy harnessed the power of the genre's history when he crashed into the U.K. top 10 with "Shut Up," a freestyle over XTC's 2004 classic "Functions On The Low." Skepta's younger brother JME, always a particularly self-aware MC, pinpointed the nostalgia driving this decade's revival on "That's Not Me," a song that staked its claim to the present with a nostalgic backdrop of a beat (and video). Konnichiwa is full of nods to a golden age of grime that never received its due, notably in "Lyrics," which opens with a sample from a clash between the Pay As U Go and Heartless crews in 2001, references Dizzee Rascal's "Fix Up, Look Sharp," and, with its barking synths and sudden bass lurches, sounds like a beat exhumed from grime's most abrasive period.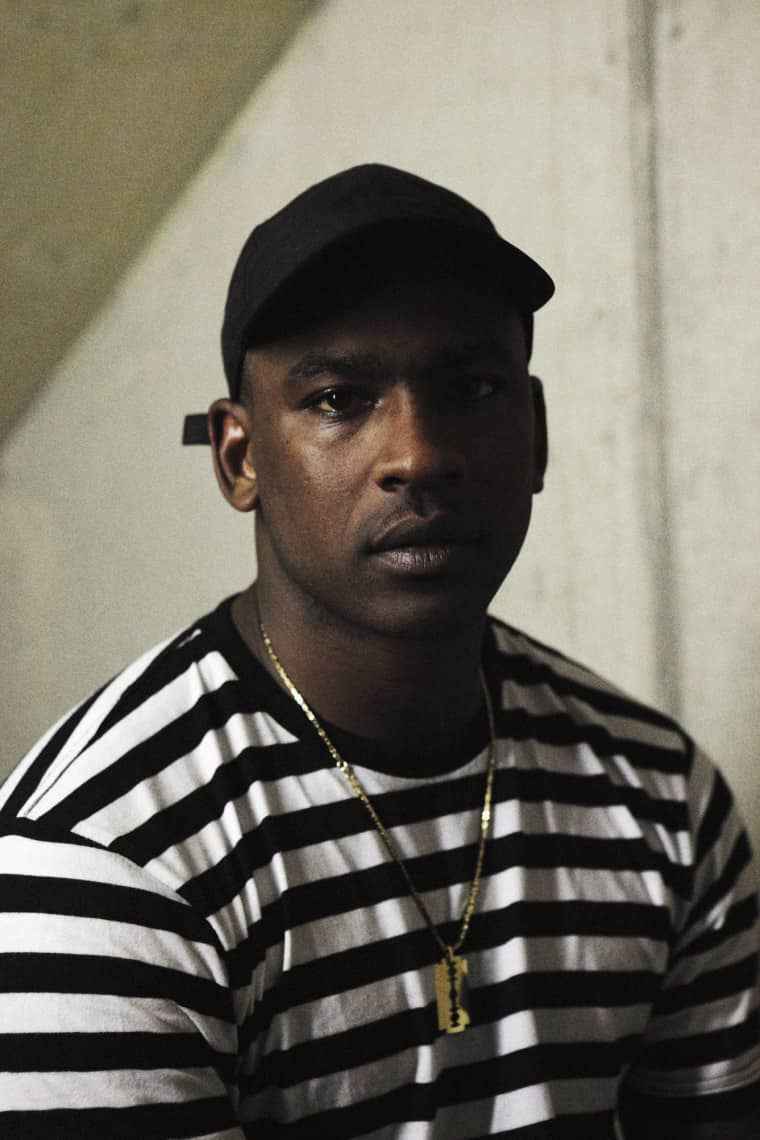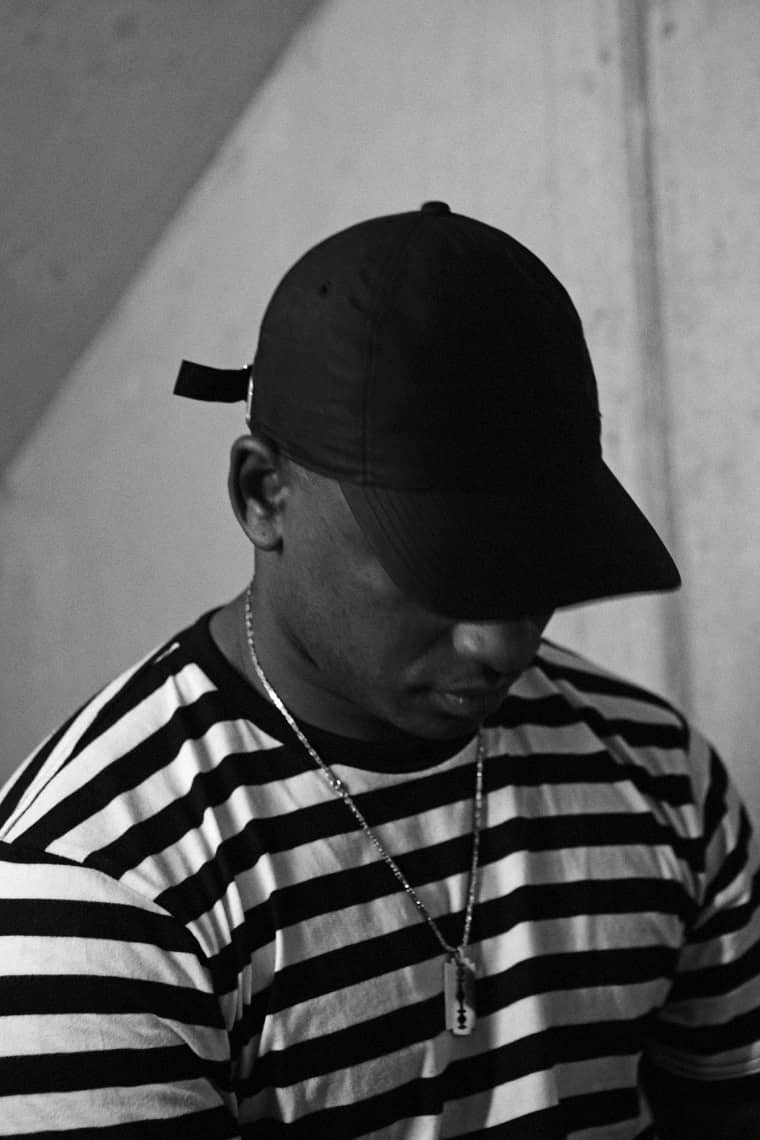 At the core of the grime revival is a sense that its most successful artists have worked out how to face pop without turning their back on grime.
Skepta even treats his vocal on the hook of "Lyrics" to mimic the lo-fi disembodied distance of listening to MC battles over pirate radio airwaves—which might come across like the grime equivalent of fake vinyl scratches on soul records, were it not for said hook being so addictive. It's slightly startling to hear something so catchy breaking up a track that harks back to pirate radio days, but at the core of the grime revival is a sense that its most successful artists have worked out how to face pop without turning their back on grime. On Konnichiwa, Skepta exemplifies this.
The album opens with a spectacular run of four songs that compromise with no other genre. From the choppy rhythms and chunky bass of the opening title track, to the constantly surprising sonic details that give "Crime Riddim" the feel of being trapped in a nightmare funhouse, there's nothing watered down here. But the sound is buffed up: gone are the scratchy low production values of grime's early years, and there are none of the punishingly abrasive qualities of Boy In Da Corner.
This isn't necessarily a bad thing, and it's not as if Konnichiwa ever sounds over-produced. Instead, the album's focus is on tightly crafted bangers with few pretensions. Traditional signifiers of depth such as social commentary and emotional vulnerability are interwoven casually into the fabric of quotables and wordplay, and all the more effective in this context. Abusive cops show up on "Crime Riddim," "Konnichiwa" references corrupt politicians, while on "Text Me Back," Skepta reflects pensively on the emotional cost of life on the grind.

Time and again, Skepta's charisma carries his material. He's at the point in his career where revelling in the VIP lifestyle is still infectious, not remote—and where he can still bring it back down to earth in the space of a verse. Man shut down Wireless, then I walked home in the rain, he raps on the opening track; his final bars on the album start by dreaming of big rings like Saturn and end with the contentment of shopping in Hatton, London's jewelery quarter. Meanwhile, Skepta's insults walk the line between playground jokes and real menace—contra JME, who always seems a good deal more interested in semantics than merking you (perhaps why his own Integrity album, easily the match of Konnichiwa in terms of beats or MCing technique, was so overlooked in comparison).
It's this feeling of easy power that stays with you. Skepta may be mates with Drake, but there's little of the Canadian's aesthetic here. Rather, what springs to mind is Jay Z's late '90s period, in which he crafted some of the most brilliantly produced, charismatic, and purely enjoyable hip-hop radio singles ever. Ironically, Konnichiwa only sags when Skepta turns his attention across the pond mid-album, for R&B cut "Ladies Hit Squad," and "Numbers," which sounds like a beat Pharrell's had lying around for years. Grime's relationship to U.S. hip-hop has never been as antithetical as some of the more protectionist rhetoric over the years would have you believe—remember, Dizzee originally wrote "I Luv U" to the beat of Jay Z's "Is That Yo Bitch?"—but connecting the two can be better than this.
On "Shutdown," Skepta declares, I bet I'll make you respect me. For a split second, he conjures up Dizzee Rascal spitting the same words in 2004. Dizzee's teeth never unclenched on "Respect Me," a song that felt less like a threat than an expression of disenfranchised frustration, but Skepta swiftly turns the sentiment into triumph, sweeping victoriously into the next couplet: Roll deep in a blacked-out Bentley/ Pull up outside like 'wah gwan sexy?' Then, he samples a voice of typically English racist privilege, protesting the MC's 2015 Brits performance with Kanye West: A bunch of young men all dressed in black dancing extremely aggressively on stage… It's the very sentiment that nearly shut down the genre. But here, the generic posh whine is neutered of all power; it's present only to be mocked. Konnichiwa is the sound of what happens when you don't need to be beholden to anyone any more: when there's no need to struggle because you're on top now.