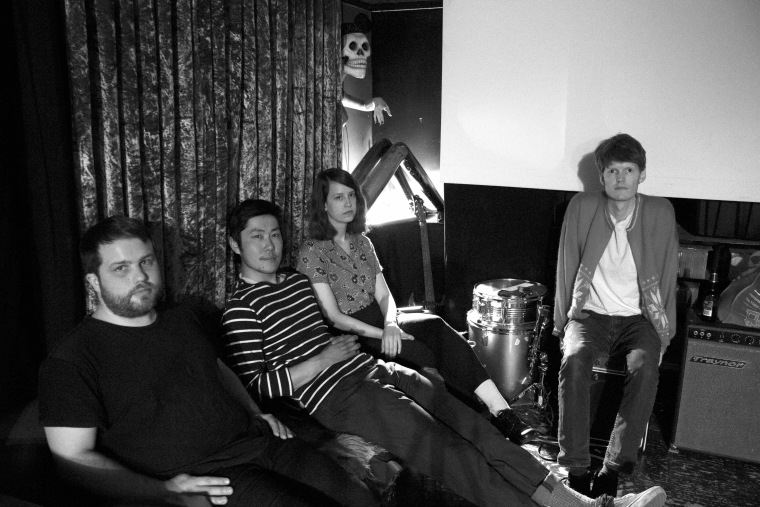 Brave Radar are linchpins of Montreal's indie pop scene, thanks to their effervescent notes and melodies with an unmistakeable mass. The resulting songs cast off uniformly pleasing aesthetics in favor of depth and occasionally, even discomfort. "Moves In Time" is a song from Lion Head, their first ever vinyl release, out June 10 on Fixture Records. It's an exciting new step, as the band's co-frontperson (and Fixture Records co-owner) Tessa Smith tells us in an email.
'Moves in Time' is a song where we tried to do something a bit different. We tend to shy away from sounding too much like a rock band and the drums are pretty heavy on this one. It wasn't going to be on the album, but at the last minute we realized it needed to be there.
Writing it, we deliberately tried to piece together contrasting, spare elements.That's how we came up with the running, propulsive bassline and drums, in contrast to the swaying, half-time vocals and rhythm guitar accents. Recording it like we did at the Bottle Garden (our first proper recording in a studio) allowed those elements to each have their own defined space. We were definitely influenced by a certain era of Ennio Morricone. It's about as much drama as we can muster.