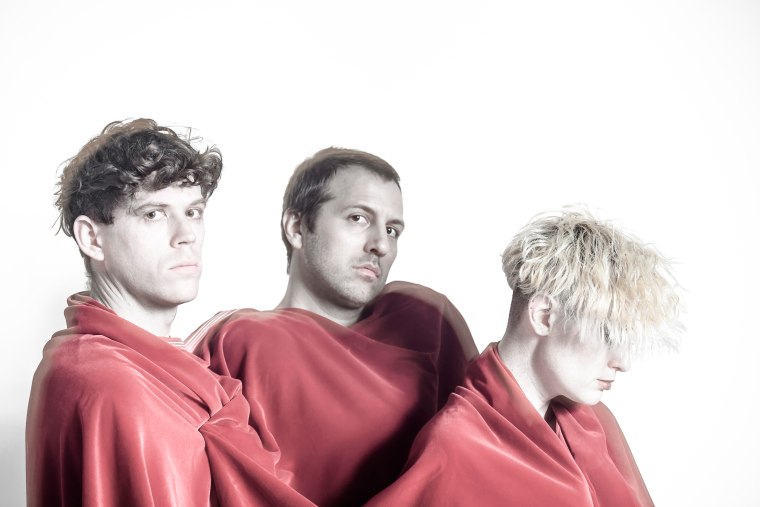 Austin-based trio Pale Dian make the deepest of shoegaze, and are set to release their debut LP Narrow Birth via Manifesto Records on June 3. Today the group is sharing "Evan Evan," a gorgeous, all-consuming, and noisy meditation on fading love.
To sum it all up, the group's Ruth Ellen Smith wrote her thoughts about "Evan Evan" to The FADER in an email:
"Evan Evan" originally was about a specific couple, but it relates to many stages of burnt out relationships. Couples end for many reasons. A few are touched in this song. It notes disparity, which, inevitably, any true relationship faces in the end. It toys with the dream that most have in the beginning of only being understood by that one living soul. However, the colors fade, the shapes change and the one you thought you knew has disappeared, or maybe you never knew them, or maybe your perception of them was not what you had envisioned. Whatever the case, people don't usually just "change" when you want them to. The "next step" is mostly conducive as a joint effort and when the time is right for both. The subject in the song wants to be wooed and found by the moonlight, naturally, but her lover has another agenda. Merriment is in her dreams, and only in her dreams. The end of the song (mostly instrumental) is chaotic yet exudes with a notion of liberation. With only the bass barely holding the arrangement together as it comes to an end. It's the "very last straw" or the "line you do not cross." But it ends, and it feels good.
Pale Dian Tour Dates:
06/3-Austin, Swan Dive *LP Release Party*
06/7-Albuquerque, The Bungalow (house show)
06/8-El Paso, Lowbrow Palace
06/9-Tucson, The Flycatcher
06/10-San Diego, Whistle Stop
06/12-Los Angeles, The Echo *Part Time Punks & LP Release*
06/13-San Francisco, Elbo Room
06/15-Sacramento, The Starlight
06/16-Eugene, The Boreal
06/17-Portland, High Water Mark
06/18-Seattle, Salmon Town
06/19-Vancouver, Rickshaw Theatre
06/21-Olympia, Obsidian
06/22-Spokane, Baby's Bar
06/23-Missoula, Palace Lounge
06/24-Salt Lake City, The Borough
06/25-Grand Junction, The Electric Ballroom
06/26-Denver, Syntax Physic Opera
06/27-Omaha, Milk Run
06/28-Lincoln, Duffy's
06/29-Des Moines, Vaudeville Mews
06/30-Minneapolis, Licorice Beach
07/1-Milwaukee, Quarters Rock Palace *
07/2-Champaign, Institute For Creativity *
07/3-Chicago, Empty Bottle *
07/5-Cleveland, Beachland Tavern *
07/6-Wilkes-Barre, The Otherside *
07/7-Brooklyn, Shea Stadium *
07/8-Cambridge, Lilypad *
07/9-Providence, News Cafe *
07/10-NYC, Pianos
07/11-Philadelphia, Bourbon & Branch *
07/12-Baltimore, The Windup Space
07/14-Richmond, Strange Matter *
07/15-Charlotte, Snug Harbor *
07/16-Atlanta, 529 *
07/17-Nashville, Queen Ave Collective *
07/18-Birmingham or Memphis, TBA *
07/19-New Orleans, The Siberian *
07/20-Houston, The Satellite ^ *
07/21-Dallas, Double Wide ^ *
07/22-Austin, Empire Control Room ^ *
07/23-San Antonio, K23 ^ *
* w/ Stargazer Lilies
^ * w/ Ringo Deathstarr & Stargazer Lilies