Meet Toxe, The High Schooler Behind Sweden's Gutsiest Club Music
In this week's GEN F: a teenage producer creates with a fearless, sisterly spirit.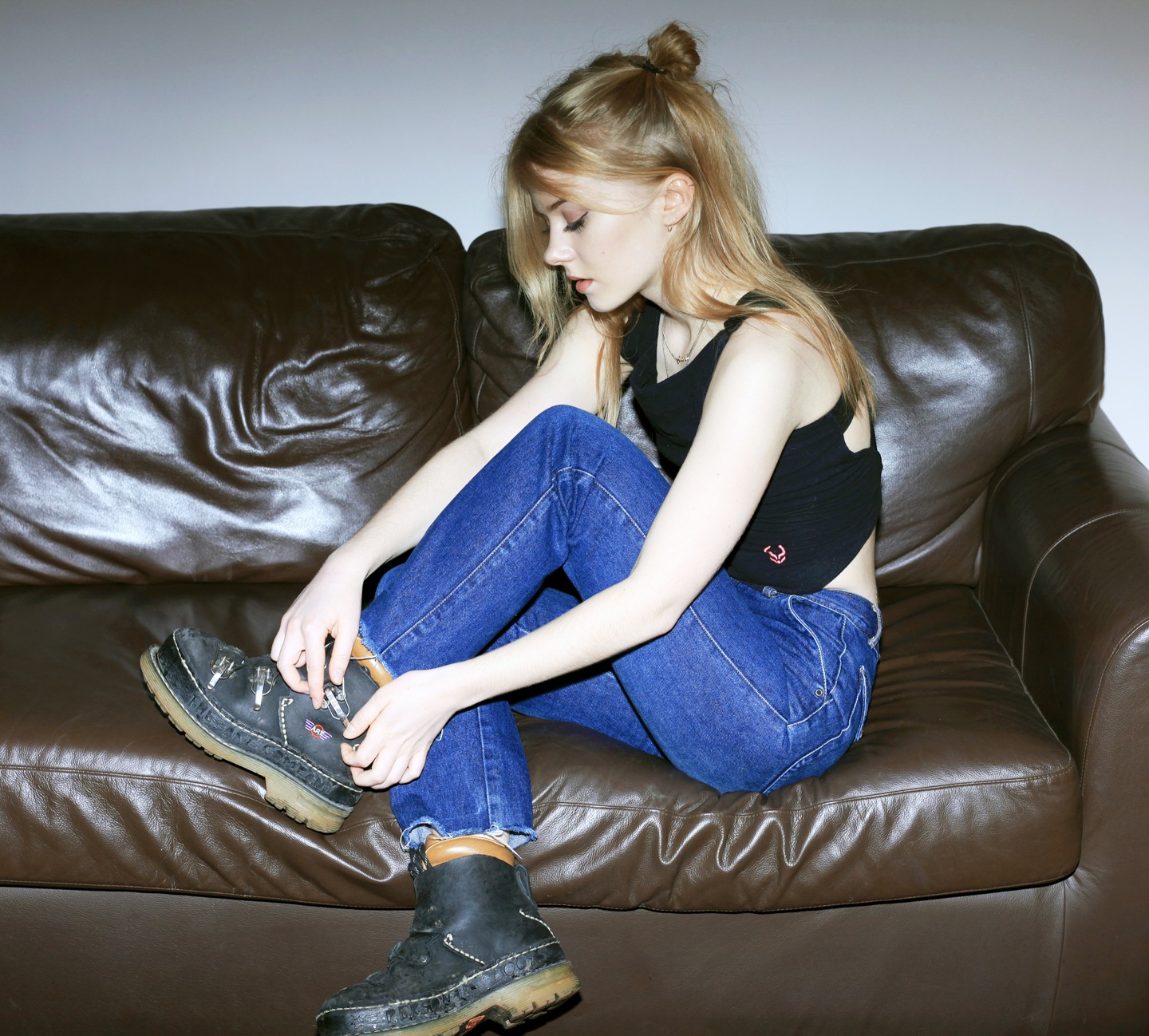 Toxe is swinging side-to-side on a chair and eating crisps in the office of independent London station Radar Radio. With her hair half up in bunches, the 18-year-old Swedish producer speaks softly accented English at a mile a minute, and she's quick to smile, laugh, and dole out hugs. Right now, you might easily identify her as the youngest person in the room, but it wasn't so obvious less than 24 hours before, when she was playing menacing productions in a dark basement. The crowd loomed much larger than her physically, but they moved in thrall to her precise, focused control of the decks. As she puts it, "When I perform, I'm always super calm."
There's a delicacy to the DJ sets that Tove Agélii plays as Toxe—not a fragile delicacy, but the kind you'd associate with an Olympic rhythmic gymnast, whose twirls only seem light and graceful because of the immense muscular power behind them. By pulling together skeletal hip-hop beats, juddering house rhythms, and fluttering samples, her production style is as tough as rubber, as evidenced by the Britney Spears-sampling "Xic," an explosive single released in December 2015 on Texan producer Rabit's Halcyon Veil imprint. While her tracks are cut with glass-smashing sound effects, there's a playfulness amidst the abrasive materials that hints at something soft and human.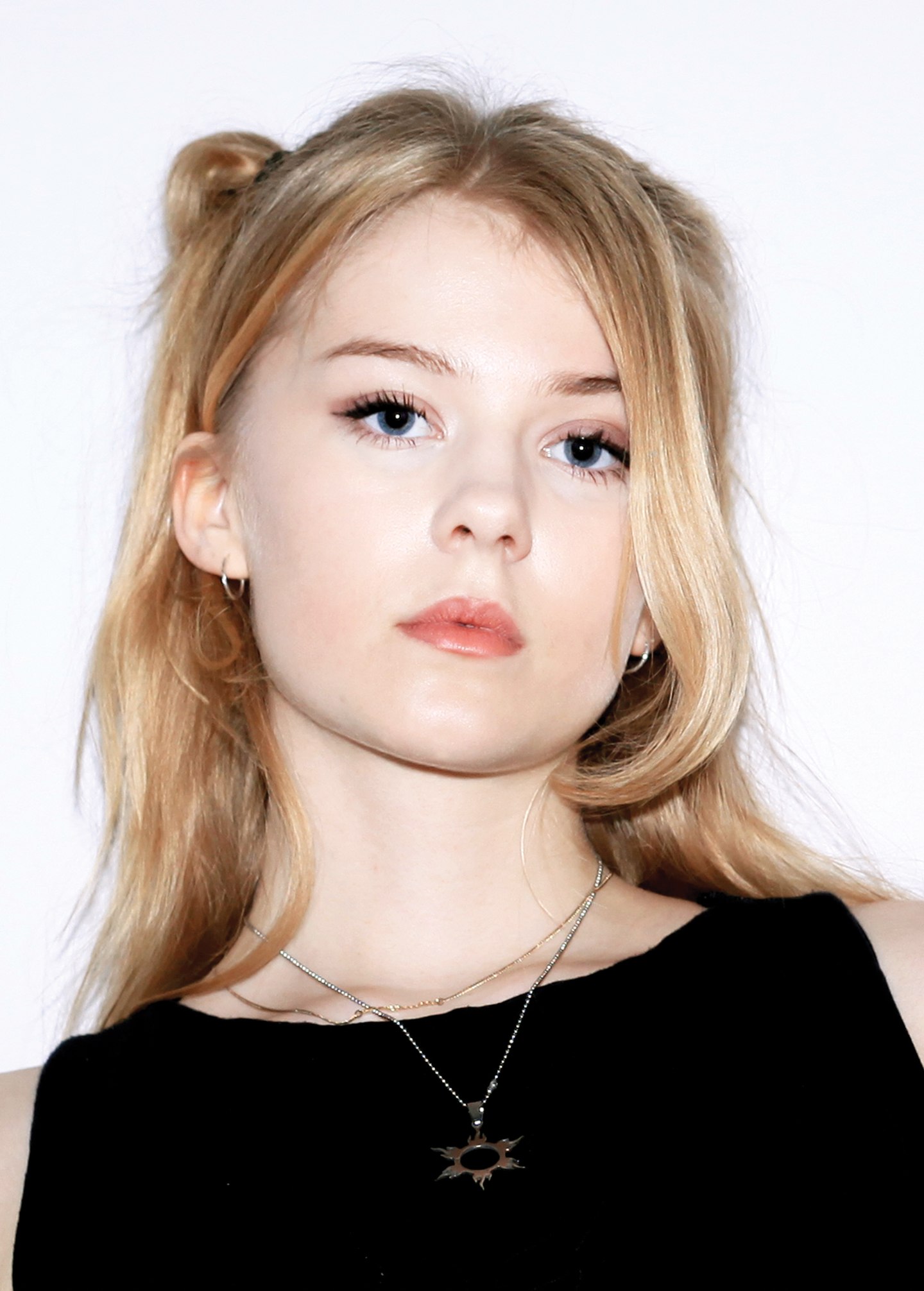 Take the artwork for her 2015 debut EP Muscle Memory, which Agélii designed with computer artist and DJ Alx9696, for example: it looks like the jagged rock of a cave's opening, but also incorporates images of her skin, including a scar on her forehead that she obtained by falling over at age 4. "I kinda needed to smack people in the face," Agélii says of the EP. "I wanted to do an entrance in the music world that was powerful because me, myself—maybe I wasn't that powerfuI. I was just a 17-year-old girl from Sweden."
For Agélii, breaking out of confinement is a recurring theme. "I'm very isolated," Agélii says later over Skype from her home in Gothenburg, where she lives with her artist parents. "It's so small here, there's not that much to do," she says. "The cool side of me has always been online." These days, she gets away when she can. In 2015, she spent two weeks in Paris as a participant of Red Bull Music Academy, and she's been traveling around Europe almost every other weekend to play, all while juggling her high school studies. Someday soon, she hopes to leave behind Gothenburg for good.
Agélii's world first began to open up at 15, when her older brother installed Ableton on her laptop. "I couldn't really believe that I could manage software. I thought that was too technical," she remembers. "My first track was so weird—I just sampled my voice a lot. I didn't really know what I was doing, but I posted tracks [on SoundCloud] quite early because I felt really empowered." Online she connected with Ghazal and Dinamarca, the Stockholm-based founding members of international DJ crew and label STAYCORE. "All the people contacting me [were] guys," remembers Agélii. "When I'm surrounded by men, I feel so small, like I can never really trust them fully." She describes incidents of men calling her "babe" or not taking her work seriously—and, more gravely, harassing her online. "[Ghazal] linked me up with loads of girls from Stockholm," she says. "I realized that having women around is so important for me to feel safe."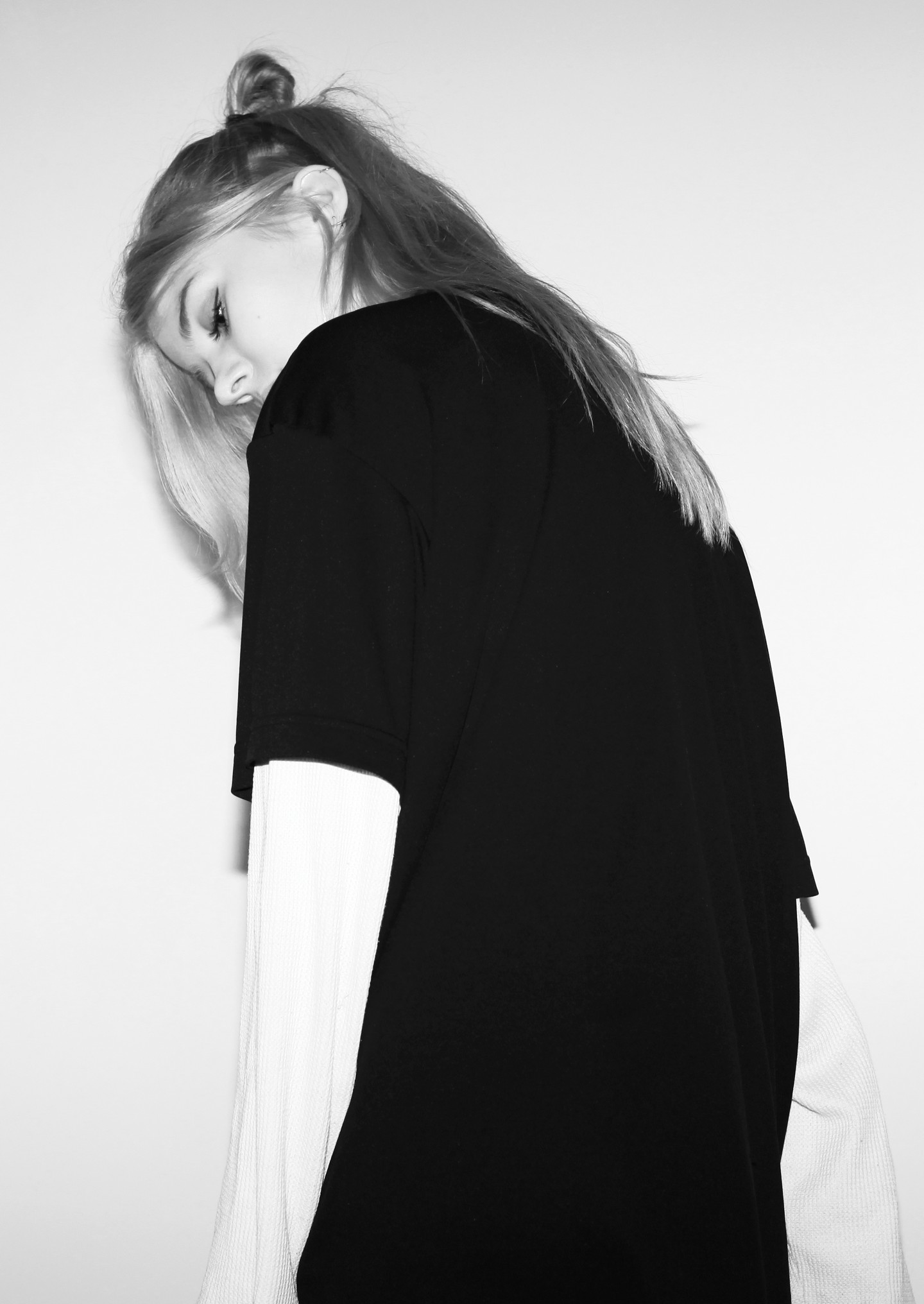 In 2015, she took a step towards creating more spaces for woman producers and DJs everywhere by founding Sister, a private Facebook group that now has over 800 female-identifying members. Alongside a SoundCloud mix series designed to spotlight music made by women, Sister provides a space for musicians to connect and discuss issues of music-making and the industry, far removed from bro culture. As it's grown, she's taken a back seat in the group, viewing herself more as listener than leader. "Am I the best person to manage this group, a young, white Scandinavian?" she wonders. "I'm still learning [about feminism]."
Even so, like much of what she does, the creation of the group was a graceful assertion of power. "Men are just so fragile when it comes to their power being questioned," Agélii explains. "They've always had their privilege, so I guess they're scared of losing it. When they don't have that power, all that's left is just some dude." Maybe they should be scared.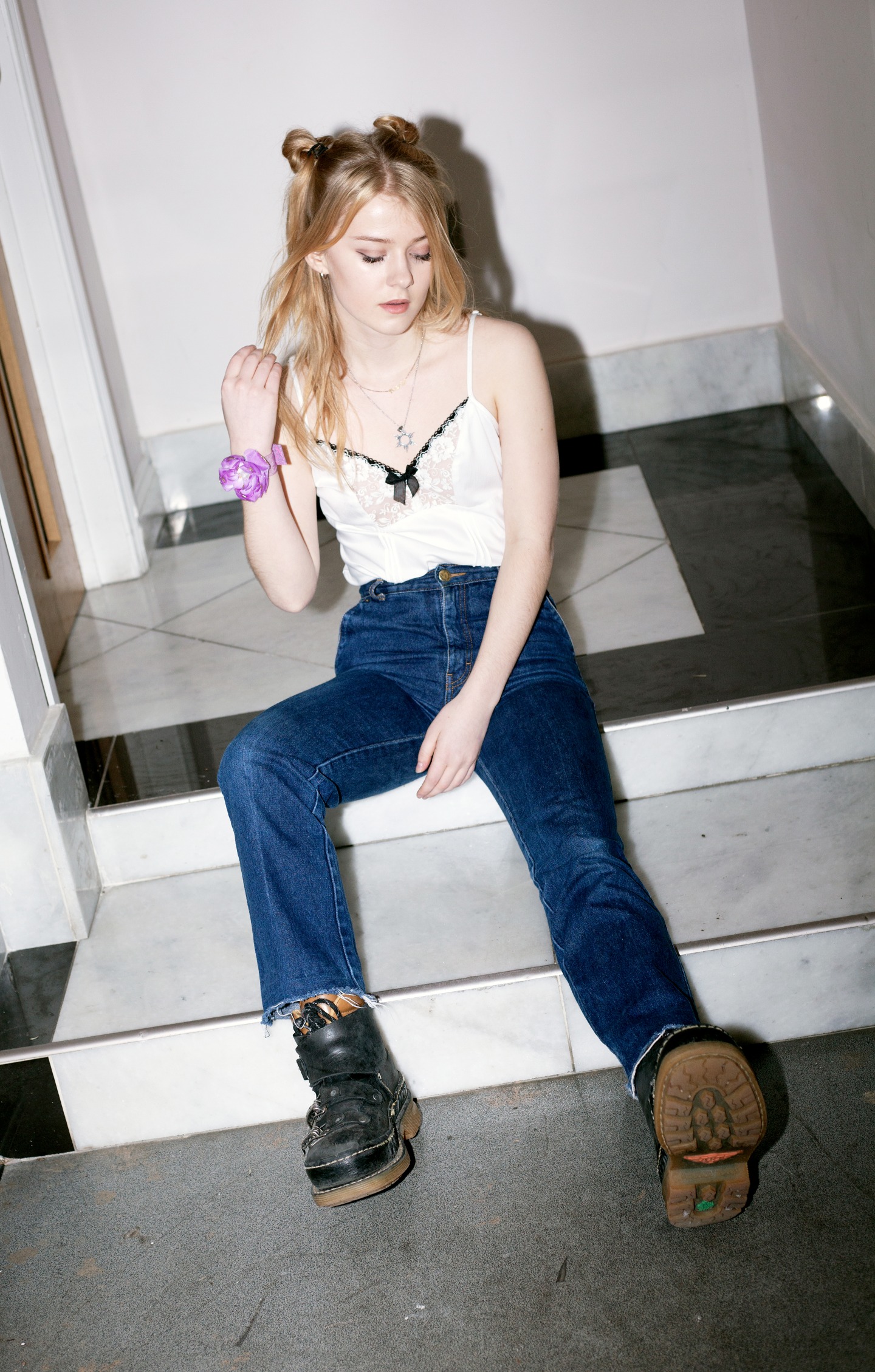 From The Collection:
GEN F