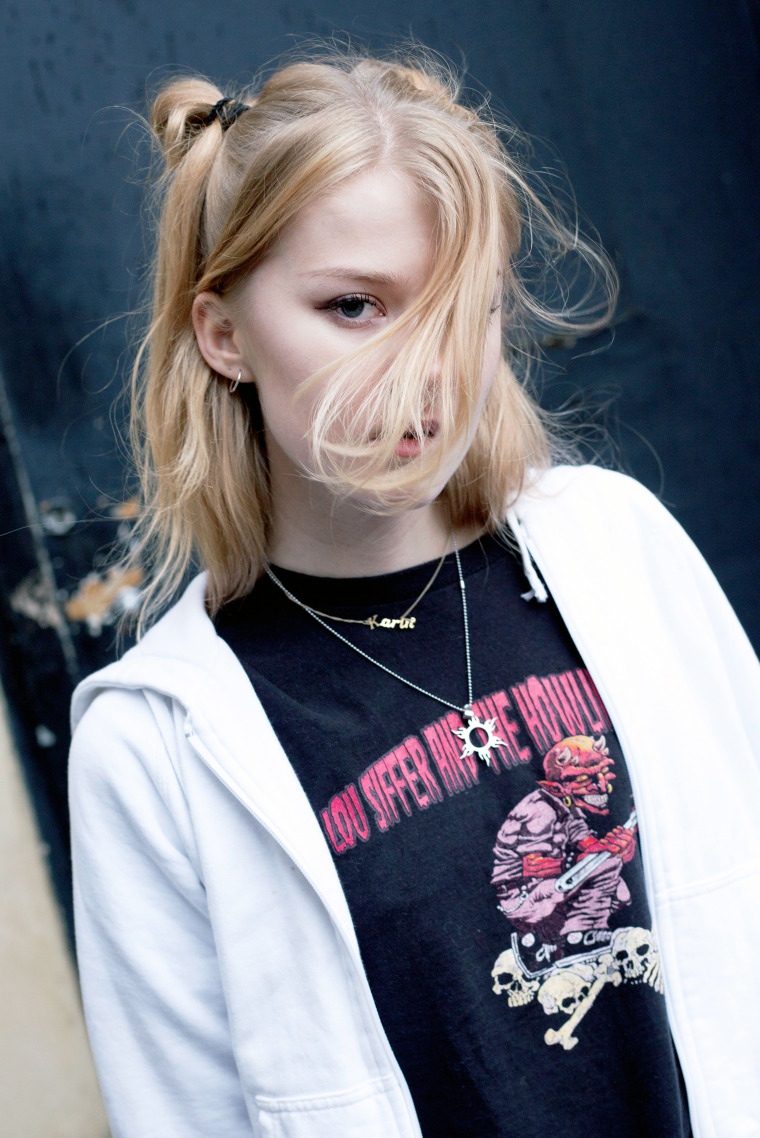 In February of this year, I took my younger brother to a Slipknot concert. The thing that impacted me most—apart from, you know, Slipknot—was the intergenerational crowd that packed out the show. This band have been striking a chord with frustrated, angry young people the world over for almost as long as I've been alive; fans in their 30s and 40s were as rapt as the 14-year-old I'd brought along.
It doesn't feel so long ago, but the masked band's definitive single "Psychosocial" was released in 2008, a time when I was finishing up school in the U.K., and could identify with its taut drums and throaty howls. Eight years later, the same rings true for Toxe, an 18-year-old producer who is now wrapping up high school in Gothenburg, Sweden. "This is my graduation song," she told me over email. "While finishing these last months of high school finals, I've been remixing Slipknot at night time to get my frustration out."
With Corey Taylor's bellows chopped into one-two punches and percussion that's somehow more manic than the original, Toxe's edit reimagines the song for a club-oriented, Ableton-having generation. Listen below, and then read Toxe's GEN F profile from The FADER's annual Producers Issue.
Artwork: