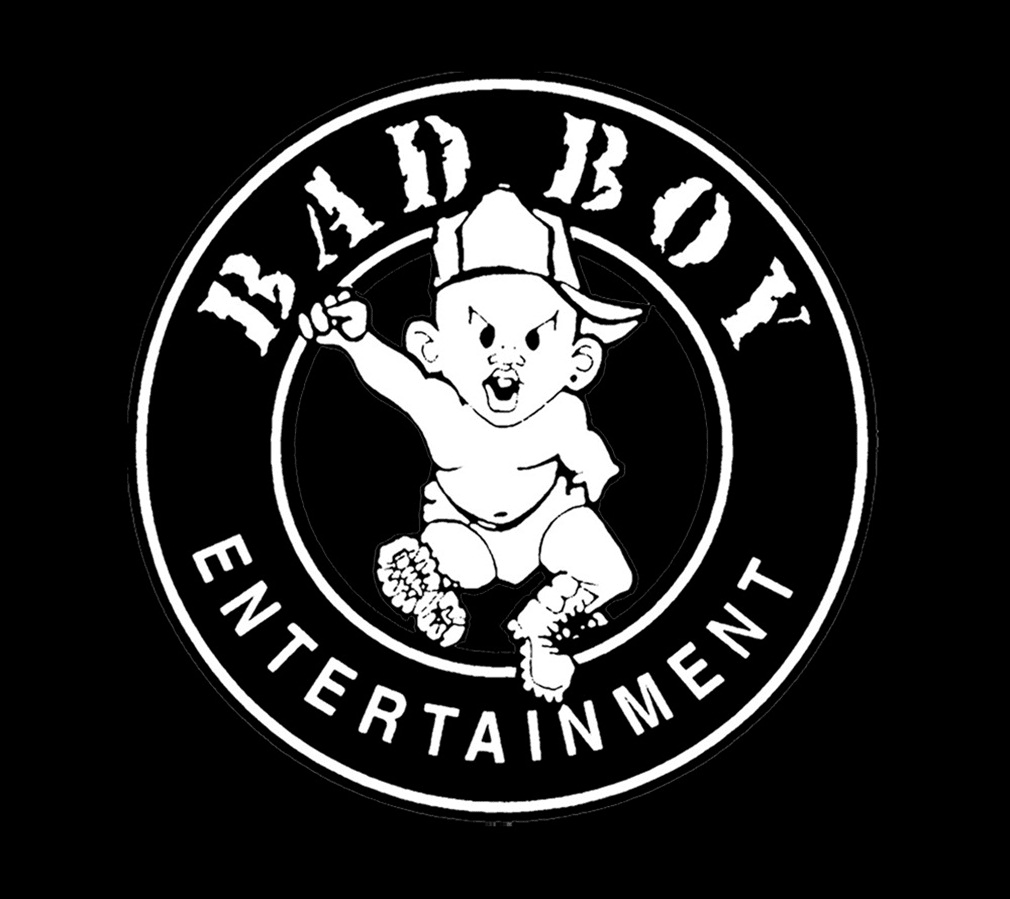 It's been 20-plus years since Sean "Puff Daddy" Combs released Craig Mack's "Flava In Ya Ear" and Biggie's "Juicy" via his Bad Boy label. In the period of time that followed July 1994, Puff would amass an all-star roster that included rappers like Mase, The LOX, and Shyne and singers including Faith Evans, Total, 112, and Carl Thomas, among others. And, yes, everything you've heard about Bad Boy's golden years is true: few cultural engines have had such a lasting imprint on hip-hop and R&B quite like Bad Boy in its prime, which stretched until the early 2000s. On the eve of the Bad Boy Reunion Tour, FADER staffers recalled some of their favorite moments from the label's history.
---
Rawiya learned she could be every woman by watching Total.
A man has never thrown me out of an apartment we shared, but if one ever deigned, I'd follow the manual for wronged exes that was the video for Total's "Sitting Home": I'd throw a party, give away all his furs and furniture, and look really cute while doing it. On the song, a midtempo break-up anthem from Total's second Bad Boy album Kima, Keisha, and Pam, the R&B trio are love-anguished, wounded by an inattentive, ungrateful partner. Same ol' heartbreak. In the clip, though, the sentiment is flipped. Self-pity becomes righteous anger, loneliness is turned into a clever coping mechanism. The disconnect between the song's fragility and the video's obvious power mirrored the duality of the group's style in general: The beat on "Sitting Home" is stacked and thumping, while Total's vocals, thanks to deft songwriting by Mario Winans, are layered soft as feathers. It's an emblem of the enduring influence of Bad Boy's mash-up of rap and R&B (which laid the groundwork for Drake and 40 to popularize contemporary rap's similarly R&B-driven sound). For the label — and for Total, whose members also challenged assumptions about femininity by embracing short hair and proudly showing off defined, muscular arms — barriers did not exist and everything was fair game. And for me, listening and watching at home, the possibilities got that much bigger.—RAWIYA KAMEIR
For Anupa, Shyne was the perfect counter to Puff's maximalism.
Shyne's fate as a hip-hop casualty was sealed the first time his woolly baritone garnered a Biggie comparison. And it manifested with the infamous December 1999 NYC nightclub shooting, which led to him severing ties with Diddy, serving a 10-year prison sentence and, upon release, being deportated to his birthplace of Belize. He was 21 when he went to prison — just a year older than Bobby Shmurda — and never got to build on the gully urgency of his best known singles, "Bad Boyz" and "Bonnie & Shyne." Both tracks featured Barrington Levy, the iconic Jamaican warbler who had, at the time, found a new lane as the lit uncle guesting on mainstream dancehall and rap singles.
That West Indian influence differentiated Shyne from his Bad Boy compatriots, and, perhaps, whet hip-hop's appetite for Foxy Brown's incredible Broken Silence the following year. A mellow flow and limited vocal range stood in contrast to the polished beats he rapped over, and also countered the flashiness of his labelmates, from Black Rob and Mase to Faith Evans. That's not to say he didn't have gravitas — Now tell me who wanna fuck with us? is an unforgettable opener — or sex appeal ("Bonnie & Shyne" is as crucial to the love-rap canon as Lost Boyz's "Renee"), but Shyne's real impact was countering Diddy's maximalist vision. That is until, uh, fate, intervened.—ANUPA MISTRY
"When I think vintage Bad Boy, I think of the big numbers and the trademarks — the shiny suits, the explosions, the plasticness of it all." —Amos Barshad
Bad Boy represented aspiration to Jason.
Everything about Bad Boy was large. The personalities. The clothes. The music videos. The bank statements. I don't understand language of people with short money, Mase boasted on "Feel So Good," a reminder of the ethos that had been coded into the label's DNA. For Puff and Co., grandiosity wasn't just a trending motif to be used in one of Hype Williams's neon cinemas and later discarded — it was life. Outsized Prada and Gucci, fur coats and Chanel bags, five-star hotels, buckets of the finest champagne, trips to Saint Tropez; it was the only lifestyle that made sense. In verse and on screen, Bad Boy's swaggering immensity personified aspiration. Theirs was the kind of aspiration that reached for everything and actually grabbed all of it. I thought I told you that we won't stop, I thought I told you that we won't stop, Puff said, over and over, opening 112's "Only You." Seven months later, on the hook of "Can't Nobody Hold Me Down," the Harlem mogul asserted, Can't nobody take my pride. Can't nobody hold me down. Oh no, I got to keep on moving. Bad Boy's prosperity gospel was similarly sewn into song titles: "Money, Power, Respect" (The LOX), "Let's Get It" (G. Dep), and "Sky's The Limit" (The Notorious B.I.G.) all suggest a hunger for a better and bigger life. On the 112-guested track — and on a treasure chest's worth of other songs — Bad Boy's allegory of grand aspiration revealed itself in full measure: Sky is the limit and you know that you can have what you want/ be what you want, have what you want, be what you want.—JASON PARHAM
Myles appreciated Lil Kim's unapologetic sexuality.
Sylvester's 1978 cut "Was It Something I Said" is a winking torch song about a man who has abandoned the singer without notice. Almost 10 years after Sylvester's AIDS-related death in 1988 and less than a decade after Big Daddy Kane sampled the song on his Taste of Chocolate album, Bad Boy affiliate Lil Kim hopped on the beat, proclaiming on "Big Momma Thang": I used to be scared of the dick, now I throw lips to this shit/ handle it, like a real bitch/ Heather Hunter, Janet Jacme/ Take it in the butt, yes, yes what. The song — which was featured on her 1996 debut Hard Core and co-written by The Notorious B.I.G. — is a masterclass in honesty and self-worth from the perspective of young black woman. Her performance on the track is so vivid that Jay Z, who plays Clyde to Kim's Bonnie, sounds unremarkable. Meanwhile, Kim establishes her values brilliantly: sexual pleasure, success, and the love of friends who've become family top her list. For me and other queer people, the song has served as an anthem of sorts. It's something Sylvester would've been proud to hear.—MYLES TANZER
Amos loved the rock remix of "It's All About the Benjamins."
The original "It's All About the Benjamins" — from 1997's No Way Out — was already huge and blown-out and dumb classic, of course. Yeah livin' the raw deal/ three course meals/ spaghetti, fettuccine, and veal — whatever Puff was paying his ghostwriter, it wasn't enough. But in classic Bad Boy outlandishness, the man felt the need to hire Spike Jonze and call up Tommy Stinson (that's The Replacements madman on bass!) and whip up this quasi-found-footage pseudo-teen-comedy cult-classic. It's a seven-minute epic. This is your prom on Puff.
When I think vintage Bad Boy I think of myself wasting my youth, beautifully, hovering in front of a screen and watching MTV. I think of the big numbers and the trademarks — the shiny suits, the explosions, the plasticness of it all — and I think, just as much, of the ephemera: my "Can't Nobody Hold Me Down" CD single, my "I'll Be Missing You" EP, that random "Rock Remix" that I saw maybe once and loved forever. It's all so, so comforting.—AMOS BARSHAD