Here Are The Best Fan Looks From The Bad Boy Reunion
Fans rocked Coogi, painted leather jackets, and vintage T-shirts to pay homage to the Bad Boy era.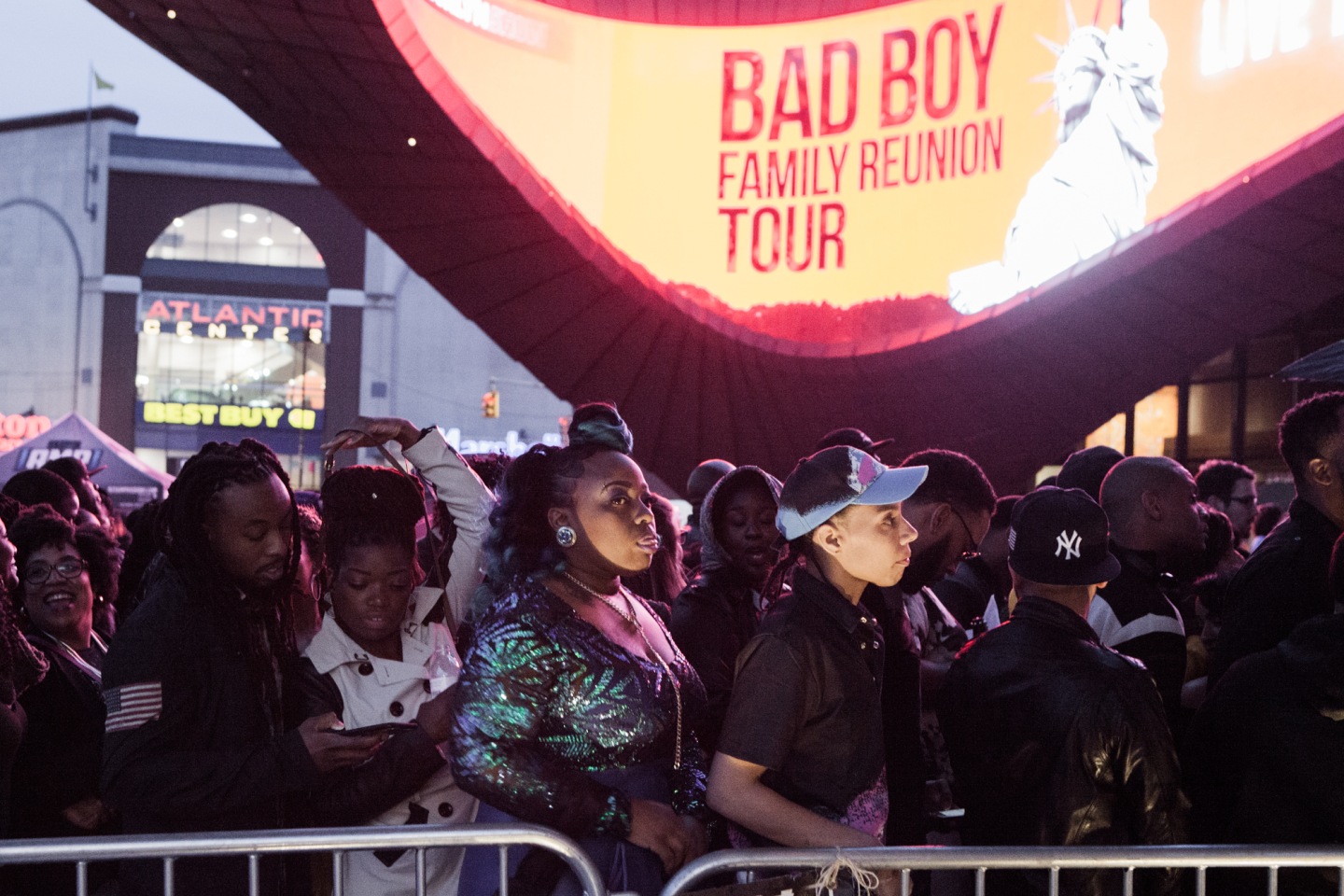 Glitzy, over-the-top, glamorous looks and coordinated suits are almost as much a part of Bad Boy Records' legacy as the music produced by the label. Over the weekend, hardcore Bad Boy fans came out to celebrate both, decked to the nines in 2016 interpretations of the label's aesthetic ethos. Our favorite looks were the most eye-catching: matching Coogi sweaters, painted leather jackets, and lots and lots of jewelry.