Sometimes People Suck, But This Dreamy Pop Song Is Here For You
The latest track from Aléatoire and Alina Libkind is your tough time jam.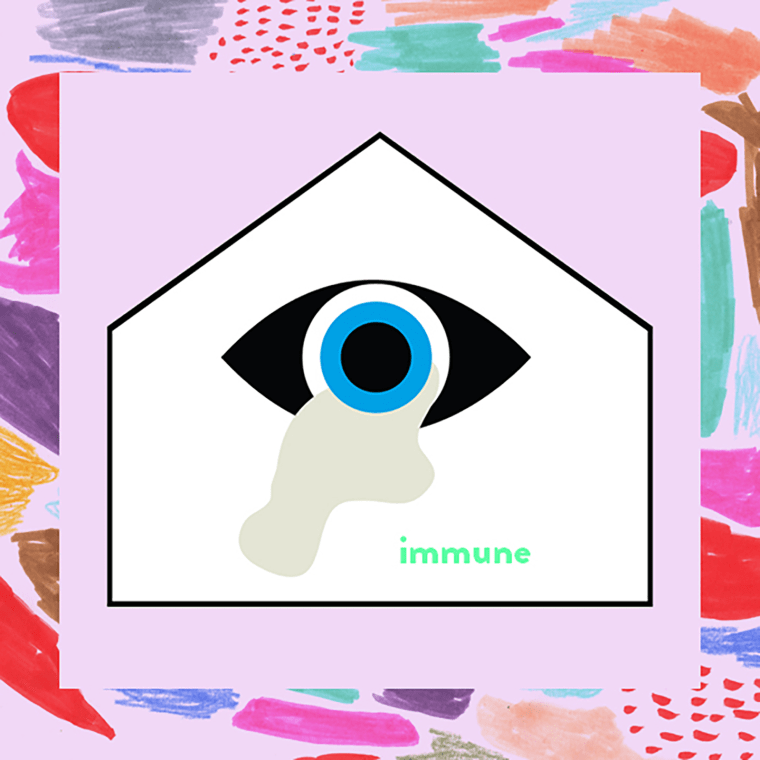 Aléatoire is French for "random," but the only chaos Charles-Alain Roy's electronic pop conjures is dreamy dissociation. On "Immune," a collaboration with Toronto's Alina Libkind, Aléatoire weaves a crushing set of circumstances into a warm and blissful light at the end of the tunnel. Libkind described the origin of the song's deeply personal lyrics over email:
'Immune' came into existence after a disastrous experience in my life when everything went wrong. Someone I relied on turned out to be real dick, and everything just seemed to be falling apart. I cried all day next day. And the day after I wrote 'Immune.' It's about learning to treat every problem as a lesson and an opportunity to become better and grow.