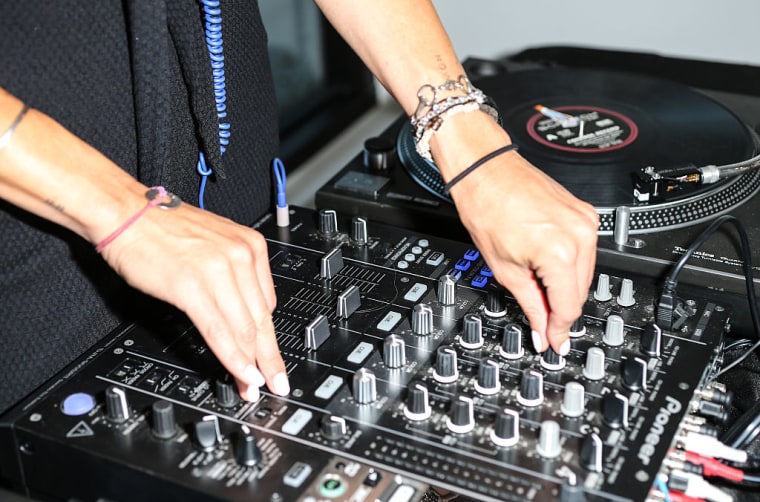 You may soon be able to stream DJ mixes, mash-ups, and unofficial remixes on Spotify, according to a newly announced partnership between the streaming service and Dubset, a startup that describes itself as a "technology solutions company for the music industry." The venture will reportedly be based on Dubset's MixBANK platform, a proprietary technology designed to "analyze a remix or long-form DJ mix file, identify recordings inside the file, and properly pay both record labels and music publishers."
By offering royalties both to copyright holders and to artists and DJs who wish to upload mixes, mash-ups, or remixes, Dubset is promising a licensing solution that could serve as a legal alternative to SoundCloud, which has been increasingly taking down copyright-infringing tracks and suspending violating accounts at the behest of labels and other stakeholders. In March, Dubset announced a similar agreement with Apple, suggesting that there may soon be multiple safe harbors for the often-unauthorized material that was once SoundCloud's calling card.
"This is a major milestone for DJs and music fans all over the world. Our technology platform makes it possible for us to identify and pay rights holders in DJ mixes, making this enormously popular music genre available on the world's most popular streaming service for the very first time," Dubset CEO Stephen White said in a statement.
"Our number one job at Spotify is to deliver great music to fans whenever and wherever they want to listen to it. This deal with Dubset enables us to serve fans of dance music with the mixes they crave while ensuring that artists, labels and publishers get paid fairly," added Stefan Blom, Spotify's chief strategy officer and chief content officer.